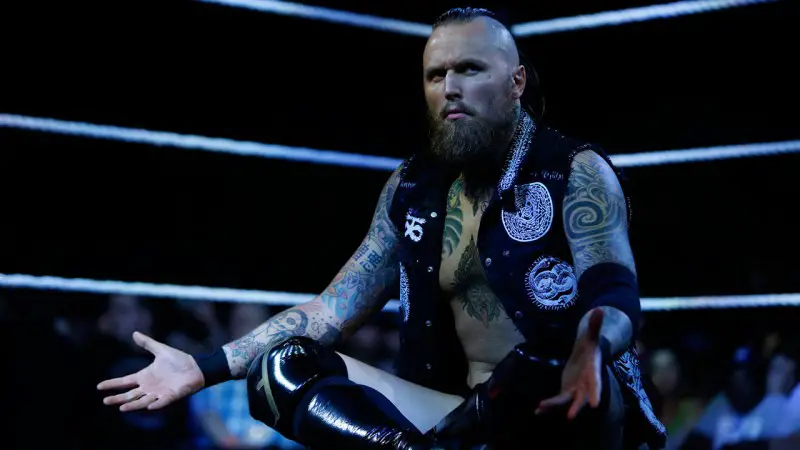 Aleister Black, who is most popularly known as Tommy End in the indie scene, was released by WWE this past June 2 and is under a 90-day non-compete clause with the WWE, which is set to expire on Tuesday, August 31st. Dave Meltzer said in the past that despite it not being a done deal as he is still under a 90-day non-compete clause with the WWE, it is believed that Aleister Black will end up signing with All Elite Wrestling. There have been reports where it was said that Aleister was prematurely released from the WWE and there are certain people in the promotion who are pushing for him to be brought back to the WWE.
A question was put up on a recent edition of the Wrestling Observer Radio Program that if the WWE can keep Aleister just like that since he is still under a 90-day non-compete with them, to which Meltzer responded that legally WWE does have exclusive rights to negotiate with him until his clause expires, but they would have to re-sign him just like they did Drake Maverick and they have to negotiate a new deal with him, though he does not see that happening as he expects Aleister to sign with AEW.
This is what Dave Meltzer said:
"They would have to re-sign him…like with Drake Maverick, they did have to re-sign him. Given that he went back to NXT and rather than the main roster makes me think that they probably re-signed him for less money because I know that a lot of guys over the years have then been offered new contracts for far less money and very few of them go back. Maybe they'll give [Aleister] the same money….everyone's different, everyone has different wants. Unofficially because you're not allowed to negotiate, I certainly have heard at one point not many days ago that to expect him in AEW. Officially there's no deal, there can't be a deal until the end of August so we'll see. [WWE does] have exclusive rights to negotiate with him right now as far as legally goes. They could offer less money and if he agrees, he can come back. They can offer the same money, they can offer more money but he is not bound to have to come back. He is released so it has to be all in negotiations."
We could see the husband-and-wife pairing of Aleister Black and Thea Trinidad (F.K.A. Zelina Vega) in AEW as Andrade El Idolo revealed during last week's Dynamite episode that he and Vickie Guerrero have a surprise coming, which is speculated to be Thea Trinidad.
Be sure to join our
WWE / AEW Discord server
and connect with other pro wrestling fans.
---