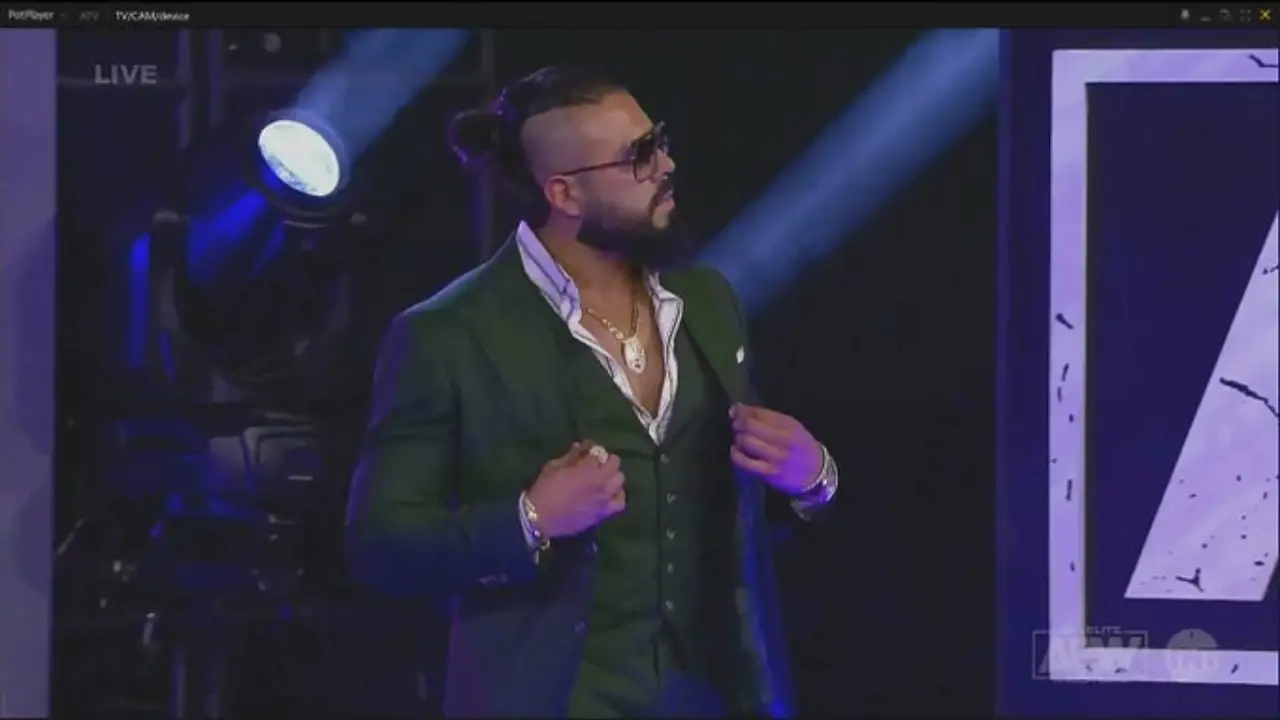 On March 8th of this year, Andrade requested his release from the WWE and he was granted that release on March 21st, but unlike other WWE Superstars who were released from their contracts, Andrade is not under a 90-day non-compete clause with the WWE and can sign with any pro wrestling company he chooses to as soon as his release was granted by WWE. Back in 2015, Andrade signed his contract with the WWE, but prior to his run with the WWE, Andrade also worked for promotions such as NJPW and CMLL.
Andrade made his AEW debut on the June 4th episode of Dynamite when Vickie Guerrero introduced him as her new client. He then cut a promo, where he make it clear to the entire AEW roster that he wants to become the new face of the company. Aside from recently signing with AEW, he also signed with AAA and is scheduled to face AEW/ IMPACT World Champion Kenny Omega for his AAA Mega Title at the TripleMania XXIX Event on Saturday, August 14th.
AEW and AAA Star Andrade recently took to his Twitter account and asked the fans what's next for him, while also reminding them that he was not born in the WWE and now he is the Superstar of AEW and AAA.
This is what Andrade said:
"I was not born in WWE,I'm ex WWE, yes! but EX CMLL EX NJPW, Now I'm the Superstar of @AEW and @luchalibreaaa What's next?"
You can check out Andrade's tweet below:
I was not born in WWE,I'm ex WWE, yes! but EX CMLL EX NJPW, Now I'm the Superstar of @AEW and @luchalibreaaa
What's next?
Yo no nací en WWE,trabajé con ellos que es diferente, pero si soy ex WWE, ex CMLL, ex NJPW,ex independent.Hoy Soy SUPERSTAR AEW Y AAA 👊🏼 pic.twitter.com/WDzg3WuPkF

— "EL IDOLO" ANDRADE (@AndradeElIdolo) June 10, 2021