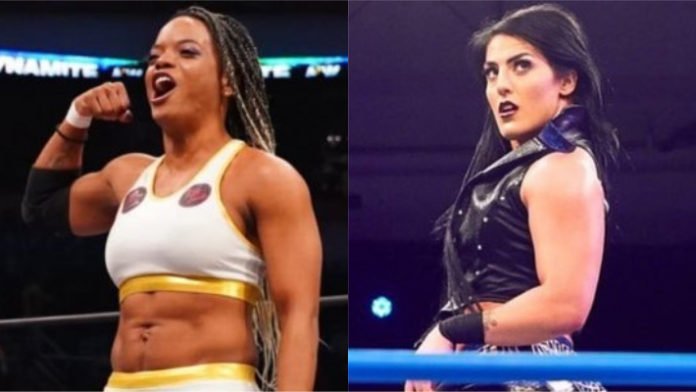 One of AEW's fastest rising stars in the women's division, "Big Swole" Aerial Monroe, took to Twitter to respond to a fan who asked her how she would feel if former IMPACT Wrestling Star Tessa Blanchard joined the company.
Big Swole said that in her professional opinion Tessa Blanchard's wisest choice is to join AEW.
During these past couple of months, Blanchard reportedly missed a number of empty arena TV tapings as she was stuck in Mexico due to the COVID-19 pandemic. IMPACT Wrestling was said to even have her drop the IMPACT World Championship, but neither side would come to terms.
You can check out the related tweets below:
How I feel about what exactly, Tessa vs Mel?

— Big Swole 💪🏾 (@SwoleWorld) June 28, 2020
---
Especially with what she said in the past

— Julius Wright (@raidenzerox) June 28, 2020
---
Professionally in my opinion her wisest choice is AEW. In our company she can have growth plus her Father (he's a Pastor) is there so she can get any/all the spiritual guidance she needs.

— Big Swole 💪🏾 (@SwoleWorld) June 28, 2020