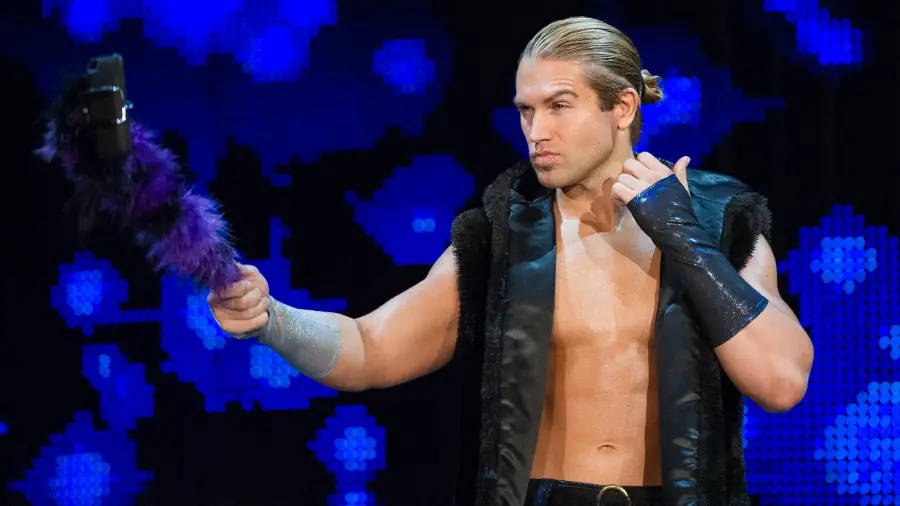 Last Sunday night's WWE Extreme Rules PPV Event was one of the most exciting and high-octane shows the company has had this year. However, there were still a number of fans who were disappointed by the fact that the WWE Intercontinental Title Match between Finn Balor and new WWE Intercontinental Champion Shinsuke Nakamura took place on the Kickoff Show.
NXT Superstar Tyler Breeze couldn't just keep himself silent when he heard the comments and negative reactions from fans all around the world to the card order. Breeze said that he doesn't know why people were disappointed that the match between Balor and Nakamura took place on the Kickoff Show as it was an awesome match despite it being put in such a position.
This is what Tyler Breeze said: I don't know why people get disappointed when a good match is on the pre-show. I would put an awesome match on preshow to not only give it more time but also to entice people to stick around for the main show."
A fan would then say that putting the WWE Intercontinental Title Match on the Kickoff Show was an ill-advised idea. Breeze responded, "I guess they should both quit then?"
Another fan would then reply and say that Breeze is defending the WWE against AEW as that is something new that the company is having them do. Breeze would then respond to those claims and say the following: "Just some convo man. I'm basically semi retired anyway. No memo went out. Just some fun"
As we have seen over the past few weeks, Tyler Breeze is nowhere near being retired. He has been competing in NXT and said those claims aren't true. He also said the WWE didn't send out any memo of sorts to the entire locker room to have them defend the company from AEW.
You can check out the Twitter exchange below between Tyler Breeze and the fans:
Be sure to join our
WWE / AEW Discord server
and connect with other pro wrestling fans.
---