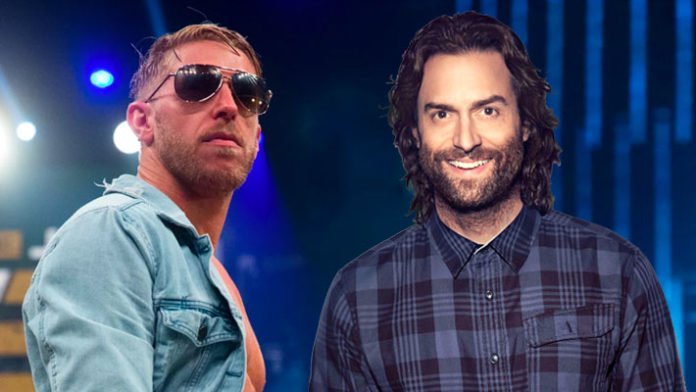 All Elite Wrestling Star Orange Cassidy is one of the most unorthodox and rarest breeds of a wrestler in the world today. His in-ring style and mannerisms are like nothing we have seen in the pro wrestling industry.
It is no surprise that someone like Orange Cassidy will have thousands, maybe even millions of fans worldwide. One of those fans is none other than Stand-up Comedian Chris D'Elia.
Chris D'Elia recently just came across a video of Orange Cassidy from Cassidy's appearance at this past August's AEW All Out PPV Event, which he took to Twitter with some comments.
This is what Chris D'Elia said:
"I…how have I not known about this guy until now." "This is legitimately the illest s— I…have ever seen. I will now follow this man to the ends of the earth. Wow. There is nothing in this world Chris D'Elia likes more than this clip. I need you all to understand this."
You can check out Chris D'Elia's tweets below:
I… how have I not known about this guy until now. This is legitimately the illest shit I… have ever seen. I will now follow this man to the ends of the earth. Wow. https://t.co/QoIqwH1Izj @orangecassidy

— Chris D'Elia (@chrisdelia) November 4, 2019
---
There is nothing in this world Chris D'Elia likes more than this clip. I need you all to understand this.

— Chris D'Elia (@chrisdelia) November 4, 2019