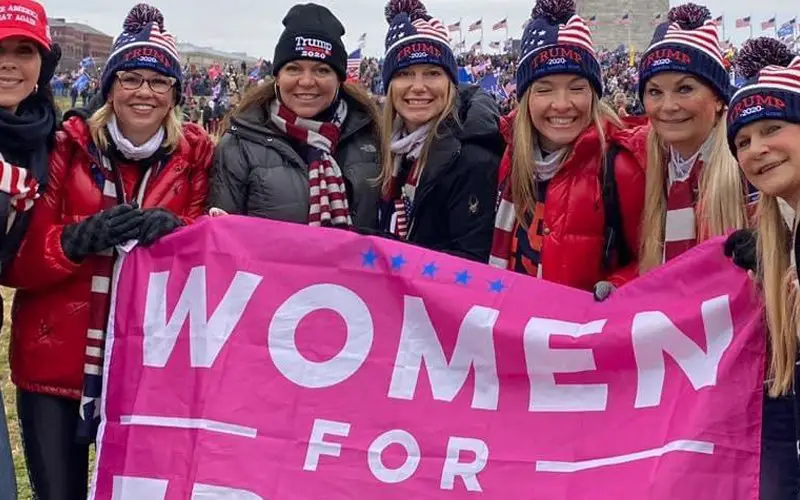 In the very recent past, Chris Jericho has been trolled by wrestling fans online after he stated that he was not a 'political person'. After these comments, fans were able to search for proof online that he had in fact donated thousands of dollars to Donald Trump's campaign. Something that would completely contradict his statement. Recent evidence though suggests his wife is just involved in politics as he is.

On the 6th January of this year, rioters stormed the U.S. Capitol building. The shocking scenes were largely condemned by everyone regardless of their political opinion and the act seemingly only acted to divide the nation more.
Interestingly for Jericho fans, it appears that his wife was present during that day. It is important to stress that there is no proof whatsoever that she did anything seriously wrong but these pictures from Instagram show that she was one of the protesters.

You might be surprised to know that this all started when Jericho's wife updated her Instagram profile page's photo of her standing with a group of women on the 6th of January holding a sign that read 'Women for Trump'. This peaked fans interest and they started digging up more pictures of her on this day.

The amount of photos posted online over the past 24 hours of Chris Jericho's wife in the capital is astounding and leaves me wondering if this should be considered important or should play any part in the way we view Chris Jericho. It'll be interesting to know your views below.
Be sure to join our
WWE / AEW Discord server
and connect with other pro wrestling fans.
---