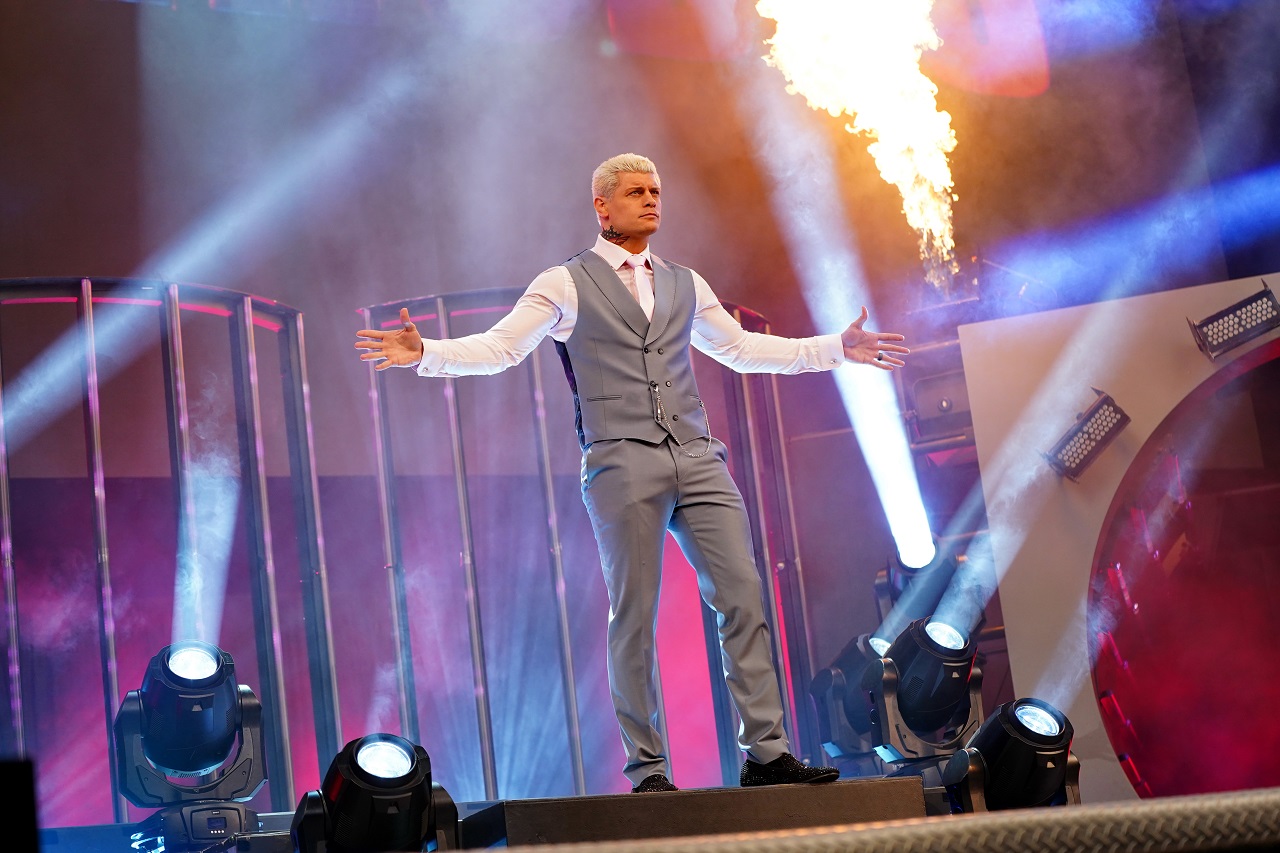 Since its inception, AEW has always appeared to be open to collaboration. This can be illustrated by the partnerships they have with NWA, NJPW, and Impact Wrestling. WWE on the other hand has reigned supreme for decades now and you wouldn't believe that they are too keen on partnering up with any other company themselves.

Cody Rhodes spoke about the potential of AEW being part of more crossovers in the future during an interview he had with the New York Post. Cody admitted that some potential crossovers could create a ton of cash possibilities.

Rhodes even raised the idea of a partnership with WWE. This does appear unlikely but if the company continues to grow and both companies see some benefit we know very well that Mr. Mcmahon rarely misses a chance to cash in on a golden business opportunity.

"There's no reason that there couldn't be a potential WWE crossover one day. And I don't mean that's a thing that's been discussed or happening, but none of those rules that exist for other places exist for us. Wrestling is really this universal industry. The territory reference that you made, that's fairly accurate, but the part of it that's most accurate was there was a genuine trust."
"Eddie Graham and Vince (McMahon) Sr. they traded people all the time and made prolific pieces of business out of it and they did it in a way where they introduced these characters in New York and then next thing you know they introduce these characters in Florida and it kept things fresh because above all, Wednesday Night War or not the main thing we have to do for fans for the rest of this run – and I want this company to be around forever — is keep it fresh. It can't ever get stale. Our doors are open if the business is right if the moment is right if the time right. Our bridges are down. I'll be the one curmudgeon AEW guy to make sure it's all good."
Maybe in the coming years, this potential crossover will seem less and less crazy but for that to happen a few things will need to occur. The main one would involve McMahon swallowing his pride and admitting that doing business with AEW is good for the company and that is something I can't see myself.
WWE is a million miles away from what it was and if it continues to decline there is a possibility that AEW could bridge the gap even closer. If this happens who knows what business decisions will be made but for now I can't ever see it happening.
Be sure to join our
WWE / AEW Discord server
and connect with other pro wrestling fans.
---