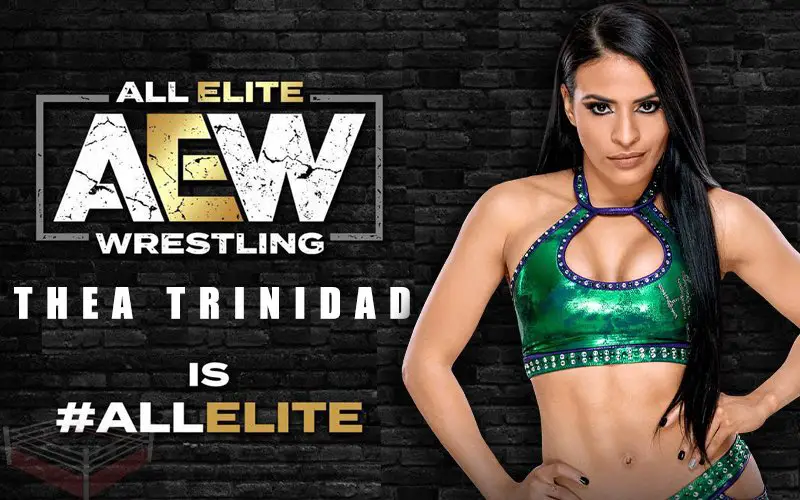 Zelina Vega was released from her contract with WWE recently. This came as a huge surprise to many fans as some of them were left to present their own theories on the matter.
The news also received reactions from the AEW, WWE, and the Impact Wrestling locker rooms. The main reaction being one of surprise. Many AEW stars were shocked to hear the news, and the wrestlers over at Impact Wrestling displayed an equal amount of incredulity.
Vega's release was not as much of a surprise to everyone in the WWE however. In fact, some even foresaw it. It is not confirmed what actually caused WWE to drop Vega. What most believe, however, is that she was released because of her OnlyFans page (that she set up for her cosplays), and her "unionization" tweet. Just before her release, she expressed her support for unionization on Twitter.
Dave Meltzer reported that she was given a choice between her Twitch account along with her Cameo account, and her remaining in WWE. During the time she was given, she ended up setting up an OnlyFans account.
Meltzer also reported that Vega, along with some other female competitors at WWE, was earning more money off those platforms compared to their contracts at WWE.
WWE is known for its low dispersion of wages. They add approximately 8% of the revenue they make to their talents' salaries. When compared to the NBA and the NFL for example, where some teams have been known to dedicate 50% of their revenues to salaries. this makes this number seem particularly small. As alluded to in a previous article this has made the AEW a more attractive proposition for many wrestlers.
Another factor contributing to Vega's ultimate decision could be based upon how WWE wrestlers usually make a fair proportion of their money based on the companies' major pay per view events. Also, the numerous house shows that WWE is famous for running can add significantly to a wrestler's payroll. Neither of those is active currently for obvious reasons.
Within a number of hours of her release from WWE, Zelina Vega came back to her Twitch feed on Friday. Presently, she cannot appear on any other TV show or sign any other contract until February 2021 because she is serving her non-compete clause, that runs for ninety days.
Vega, following her departure from WWE, took to Twitter to give them a big thank you for the platform they provided her.
It is also said that WWE categorizes their talents as "independent contractors" instead of employees, but then expect special treatment on their behalf. Such as exclusivity, as expected from employees.
Vega's release has also led to speculations that she might join forces with AEW and become one of their talents. The kind of platform that AEW offers to its talents might suit her. It is only when her non-compete clause ends that fans will know which direction she will decide to take.
Be sure to join our
WWE / AEW Discord server
and connect with other pro wrestling fans.
---