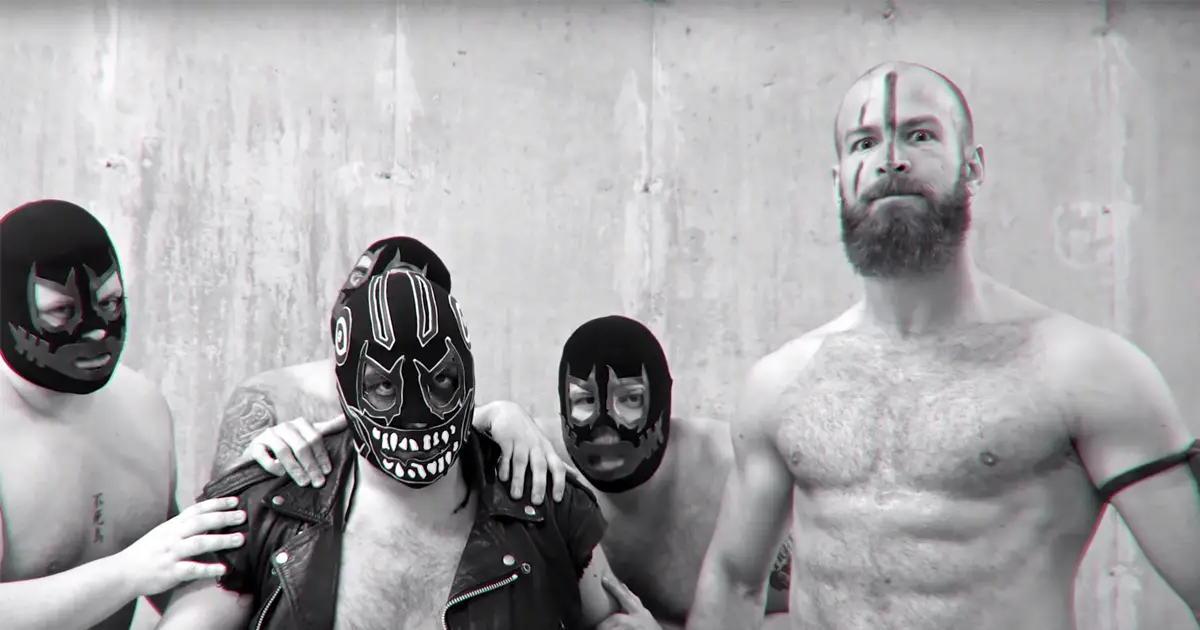 As reported earlier on Pro Wrestling News Hub, fans and industry insiders alike continue to link Matt Hardy to a possible move to All Elite Wrestling from WWE and a new video released from The Dark Order seems to lead further down that path.
Recently, Evil Uno of The Dark Order had a conversation with the Exalted One during a segment on AEW Dynamite. This previously aired footage ended up being part of a longer, unlisted YouTube video emailed to fans who signed up for The Dark Order through their Web site.
In the video, Evil Uno tells The Exalted One "it's done" which gets a reply of "Wonderful" – a patented "Broken" Matt Hardy line.
You can watch the video below:
The contextual clues and the buzz word in the video are leading more and more people to speculate Hardy is the Exalted One. Hardy has leaked that he's coming to the end of his contract with WWE in the coming weeks. A connection with The Dark Order would bring a great opening for Hardy to join AEW.
One other connection fans have made based on the video is Jim Cornette. A tennis racket appears in The Exalted One's office in the video and that's Cornette's prop of choice. Given his issues with The Elite recently, it's another possible candidate as to the identity of the Exalted One.
Be sure to join our
WWE / AEW Discord server
and connect with other pro wrestling fans.
---