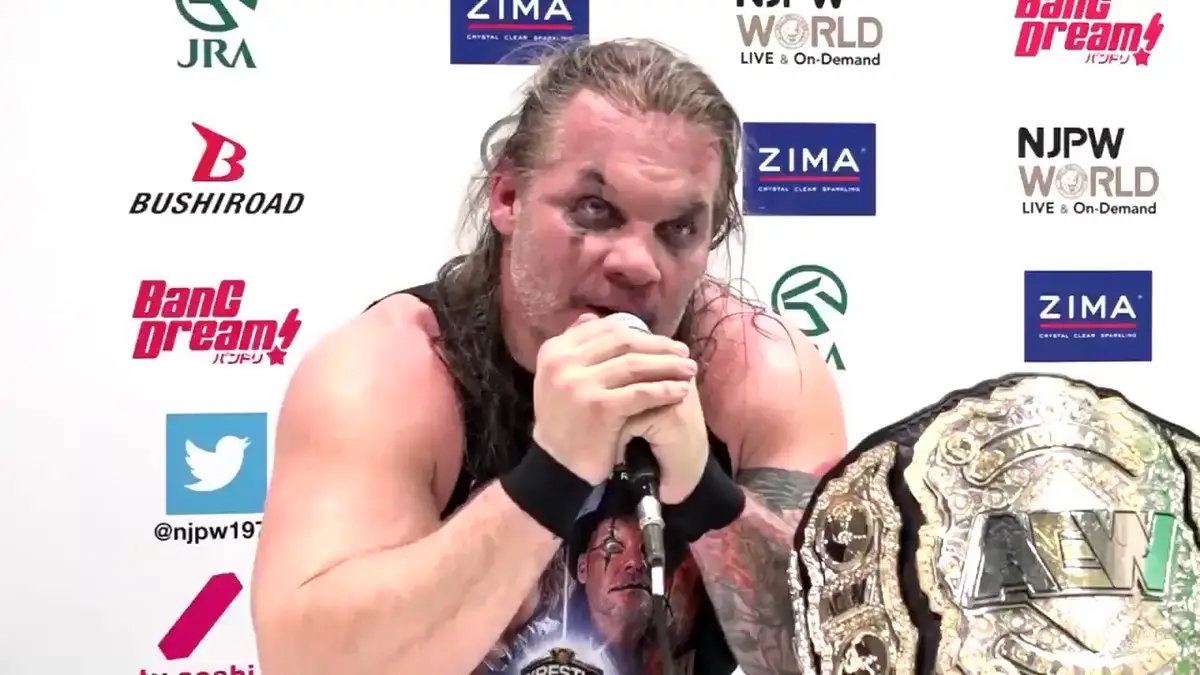 All Elite Wrestling Champion Chris Jericho made his desire known that he wants a working relationship between AEW and NJPW (New Japan Pro Wrestling) in the future.
Jericho beat Hiroshi Tanahashi at night two of Wrestle Kingdom 14. After the match, he spoke at a press conference about wanting to see this relationship because it would benefit both companies.
The issue between the two wrestling promotions began when some of NJPW top stars jumped AEW. Those names include Kenny Omega, the Young Bucks, and Cody Rhodes.
Here is what Chris Jericho had to say about the situation.
"Put aside all the hurt feelings, put aside all the egos, put aside all issues and politics, and concentrate on great wrestling matches and big business. I haven't been doing this at the highest level for the last 29 years and some people say the greatest of all time because I am a stupid business man, I can see the amount of money that we can make together with AEW and NJPW, both here in Japan, United States, Canada, England, Australia, and around the world."
You heard the man let's make it happen #AEW x #NJPW!!#NJPWK14 pic.twitter.com/obcy0p7O9X

— M. Miller (@Indymmiller) January 5, 2020