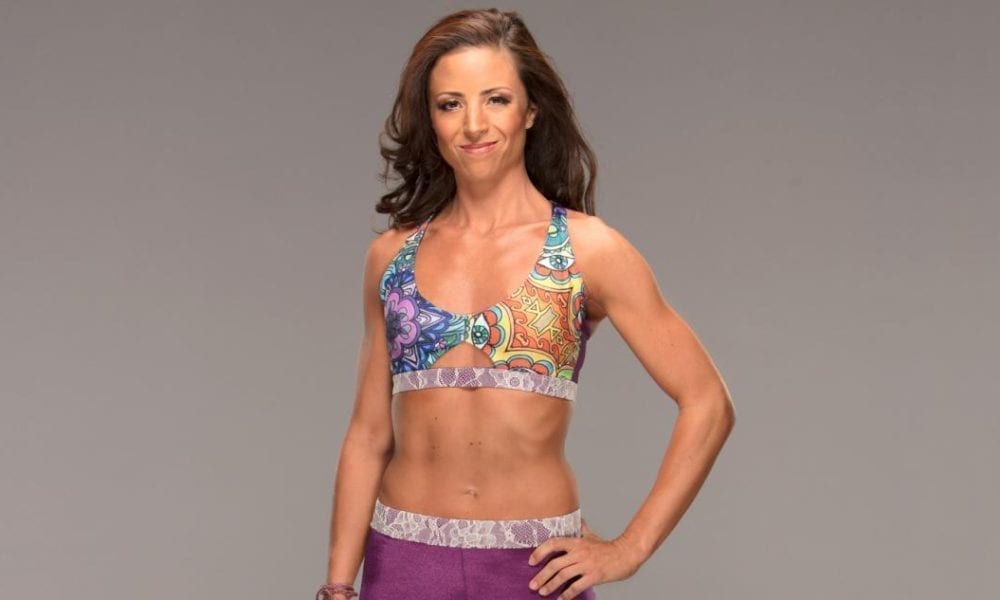 Former WWE Superstar and current NWA Women's World Champion Serena Deeb, who recently signed with All Elite Wrestling, appeared as a guest on AEW's Unrestricted podcast a little while back with hosts AEW announcer Tony Schiavone and AEW referee Aubrey Edwards.
During the podcast, Deeb talked about being released from WWE, how she became a coach in WWE, who she feels are the fastest rising stars in the Women's Division of All Elite Wrestling and working with former top WWE Superstar CM Punk.
Below are the highlights:
On being released from WWE:
"It was pandemic related. I remember the day when there were a lot of people from producers to coaches to talent that all got the call. It is what it is. It was a sign of the times of needing to cut back. I said this the other day amongst the women that it was probably the best thing that ever happened to me, losing my job, because this probably would not be happening right now. I don't even look back on that with any type of negative feelings or anything. It is purely positive for me."
On how she became a coach in WWE:
"I had stopped wrestling in 2015. I had moved to California and I stepped away at the time because I was really burned out on the business. I thought I might want to move my life in a different direction. In 2017, I was contacted by WWE and they said "We are doing this tournament, the inaugural Mae Young Classic. We are bringing in women from all over the world. I know you haven't been in the ring for a couple years, but would you want to do it?"

Bringing me in to wrestle for the tournament, they made me aware that they were thinking about me as a coach even before the tournament. I think they wanted to bring me in, check to see if it was a good fit and see if I vibed at the PC in that climate. So I came in to wrestle those couple matches knowing realistically it was a coaching tryout. It went really well. I came back a couple more times for a week here and a week there. It seemed to be a really good fit."
On who she feels are the fastest rising stars in the Women's Division of All Elite Wrestling:
"I'm tempted to say Dr. Britt Baker. I think from a character standpoint, personality standpoint, I've seen the most growth in her. She's really come into her own with what she is portraying right now. She seems really confident with it. I think Penelope Ford has a lot of potential as well."
On working with former top WWE Superstar CM Punk:
"It was a learning experience working with somebody like Punk who has a very strong personality. He has very strong beliefs. He will fight for those beliefs until the day he dies and he will not apologize for it. I think that's what got him really far in wrestling and gave him a lot of success.

Not only that, but, that's a quality I think really worked for him. You would speak up and he would speak his mind and if he didn't like something, he would communicate that. There were several times when he didn't like something and it was changed. I learned a lot from him just in terms of confidence. He's somebody who I really admire in that realm."
Be sure to join our
WWE / AEW Discord server
and connect with other pro wrestling fans.
---