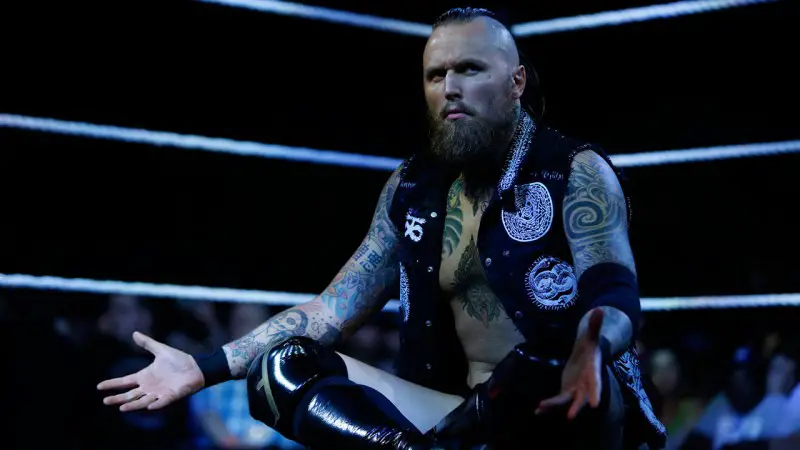 This past June 2, WWE released a total of 6 Superstars reportedly due to budget cuts and one of those Superstars is Aleister Black, who is most popularly known as Tommy End in the indie scene. Along with the other Superstars released by the WWE, Aleister is under a 90-day non-compete clause with the WWE, which means that he will not be able to sign with any other wrestling promotion until Tuesday, August 31st.
Dave Meltzer noted on a recent edition of the Wrestling Observer Newsletter that despite it not being a done deal as he is still under a 90-day non-compete clause with the WWE it's strongly believed that Aleister Black will end up signing with All Elite Wrestling. There has been a number of reports where it was stated that Aleister was prematurely released from the company and there are certain people in the WWE who are pushing for him to be brought back to the WWE.
Aleister Black mentioned on a recent episode of the Oral Sessions podcast with Renee Paquette that he is interested in wrestling several AEW, IMPACT and ROH Stars, including Jon Moxley, Moose, Brian Cage and AEW World Champion Kenny Omega. Aleister Black also revealed that he's interested in signing with NJPW, but Meltzer did point out the fact that there were talks in WWE about it being a mistake he was released and if WWE makes him an offer to return it could change everything.
There has been some rumors and speculations that the WWE may offer new contracts to talents they have recently released for them to come back to the company, but the contract will be at a reduced salary.

AEW Women

#sp-player-gallery-4352 { margin: auto; } #sp-player-gallery-4352 .gallery-item { float: left; margin-top: 10px; text-align: center; width: 33%; } #sp-player-gallery-4352 img { border: 2px solid #cfcfcf; } #sp-player-gallery-4352 .gallery-caption { margin-left: 0; } /* see gallery_shortcode() in wp-includes/media.php */