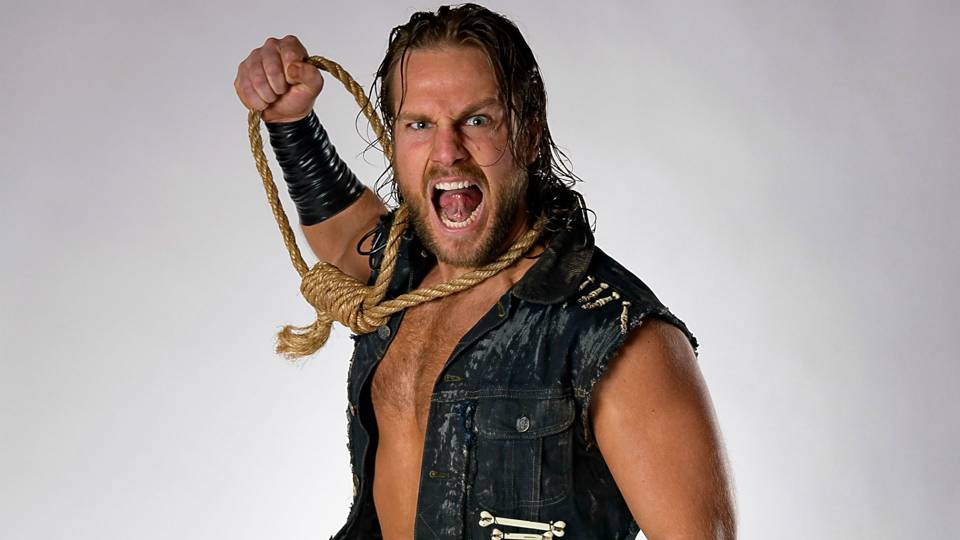 "Hangman" Adam Page is slowly making his way on top of All Elite Wrestling's main event scene and he even has a chance to be the first-ever AEW World Heavyweight Champion when he faces Chris Jericho at AEW's All Out PPV Event on Saturday, August 31st from the Sears Centre Arena in the Chicago suburb of Hoffman Estates, Illinois.
Hangman Page was recently interviewed by Busted Open Radio on a number of topics including talent in AEW having creative freedom over their characters. Page explained that AEW giving this type of freedom to talent in the company is massive and it brings out the creativity in the wrestler.
This is what Hangman Page said: "I think that is maybe something people are not used to. We have done three shows. I haven't for the first time ever had someone tell me what to say." "I am doing what I want to do. These things are in my hands. I don't think anyone has 100 percent complete control in what they are doing at any time, but I think giving more power back to the wrestlers to be creative, I think more than just competing in the ring I like to be creative, which is hard to do when you are not allowed to. I think AEW letting some of those wrestlers have that input is massive."
Page then said that his experiences with New Japan Pro Wrestling and Ring Of Honor have helped him prepare for his huge match against Chris Jericho at All Out.
This is what Hangman Page said: "Going through something like the G1 and facing guys like a [Minoru] Suzuki, you go through that and then you ask yourself how in the hell am I going to be nervous now? Obviously, the stage is bigger, the stakes are bigger and the opponent in Chris Jericho may be a more household name, but being a wrestler, this is what it is and I think [being in G1] does prepare you."
Page then said that his plan is to obviously win the AEW World Heavyweight Title, but even though he doesn't come out on top at All Out, he still believes that he has already a fan base and he has already made his connection with the fans as winning the title doesn't necessarily mean that you will instantly connect with the fans.
This is what Hangman Page said: "Obviously, my plan and my plan from the beginning is to win and be the first champion, but I think so." "People want to watch and have characters and be able to follow the character's story for a long period of time and relate to them in some way. I don't think someone has to win every single match to create a connection with the fans. I am a testament of that. I am pretty sure I have had a piss-poor record as far as wins and losses, even in Ring of Honor, so I don't think that is necessarily the connection you would have with the fans."
Be sure to join our
WWE / AEW Discord server
and connect with other pro wrestling fans.
---