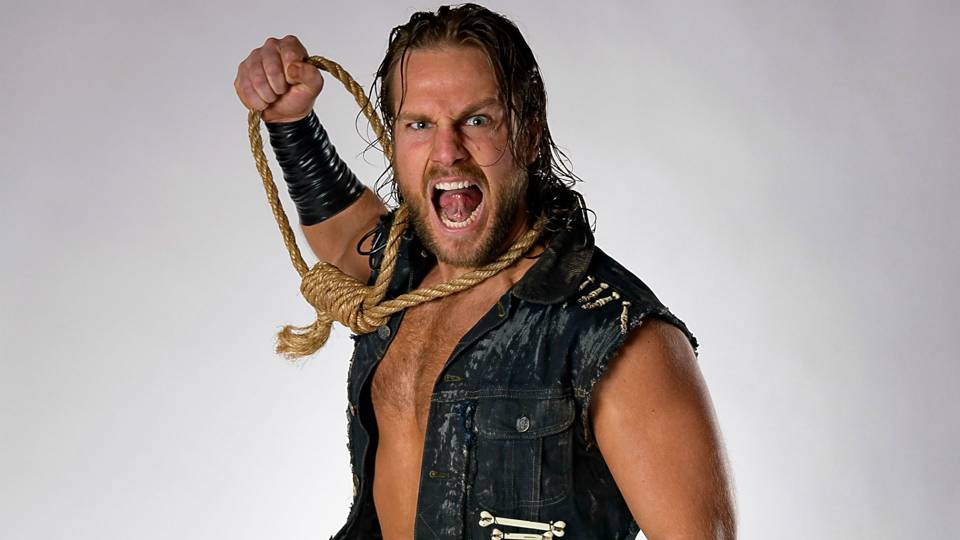 Top AEW Star "Hangman" Adam Page was recently a guest on the Wrestling Inc. Daily podcast to talk about a number of topics, including his childhood growing up on a tobacco farm and how it led to him always feeling like an actual cowboy.
This is what Hangman Page said:
"I grew up on a farm, tobacco farm. We had cattle as well." "So, in many ways, I am a literal cowboy. I grew up working with cows and stuff like that, but I think just kind of the mythos of what the American Cowboy is, and to me, it's not necessarily about cows or horses.

It's not about boots and spurs. It's about kind of the sense of trying to figure out who you are [and] where you belong in the world and how difficult, often, that journey is. That to me is the story of what a cowboy is, and maybe I kind of have always seen that in myself [and] in my life."
Hangman Page was then asked if growing up and working on a farm prepared him in any way in his current life as a pro wrestler. Hangman Page said it didn't prepare him for wrestling at all, but it prepared him for everything outside of wrestling, which has allowed him to maybe live a life where he could pursue wrestling as well.
This is what Hangman Page said:
"It didn't prepare me for wrestling at all, maybe the opposite." "It prepared me for everything outside of wrestling, which has allowed me to maybe live a life where I could pursue wrestling as well. Man, I can just think about from like the time I was five and six years old, I was in a field working sometimes all day, even as a kid."
"So you kind of develop an appreciation for work, physical work, how much people put in sometimes [and] how little they get out. So it gives you kind of a realist perspective on what you want to do with your life. That's the way you want to live, or if there's something maybe more that you want to do or try to accomplish and just kind of realization of how much work it's going to require."
Hangman then talked about feeling like he never truly earned his shot at the inaugural AEW World Championship Match against "Le Champion" Chris Jericho.
This is what Hangman Page said:
"I think about how we got to the first ever title match, and Chris Jericho got there by beating the best wrestler in the world at the time and I might say now as well, Kenny Omega." "And I got there by getting to enter into a battle royal dead last and eliminating a lot of people who were largely kind of unknown, under known [or] under successful, maybe."
"So even our paths to the title match didn't feel equal. I never felt like I earned it, maybe, in the same way that Chris Jericho did, and then getting to be in that title match, obviously, is huge opportunity. And it's one that I blew, so here we are."
You can check out Hangman Page's comments in the embedded audio player below:
Be sure to join our
WWE / AEW Discord server
and connect with other pro wrestling fans.
---