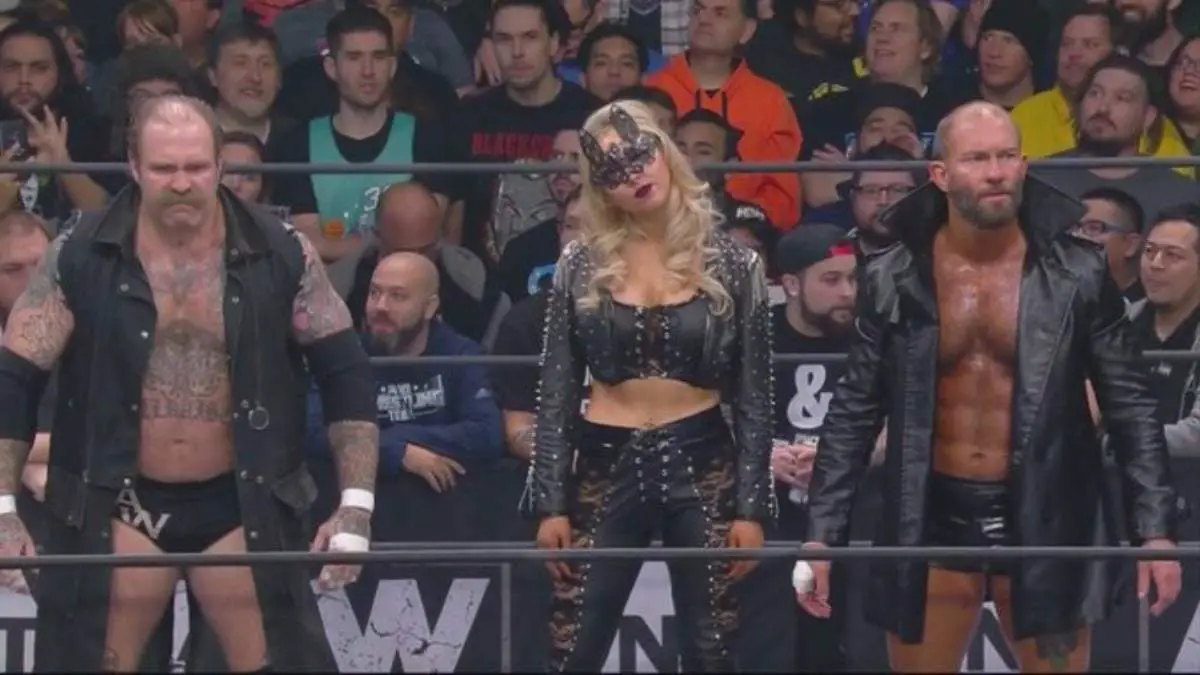 The Butcher and The Blade recently appeared as guests on AEW's Unrestricted podcast, where they were interviewed by AEW commentator Tony Schiavone and AEW referee Aubrey Edwards. On the podcast, The Blade talked about a number of topics, including Butcher being a musician (guitarist for Every Time I Die) and a wrestler, his wife The Bunny, and more.
Below are the highlights:
Butcher on being a musician (guitarist for Every Time I Die) and a wrestler:
"I've realized I am never going to look serious as a wrestler if I look like a musician. If I'm wearing a cut off shirt and jeans like I wear on stage and then I come off and wrestler, I'm going to get pigeonholed as the musician guy that can do this. A lot of times I was getting bookings and people thought I wasn't training. They thought I was just the guy that wanted to do a spot. I would get to a town and they were like, 'ok, my top heel is going to call you out for being a fraud and then he will slap you in the face and you will chokeslam him.' We did it but then on the indies, I wanted to get over the characters of the Butcher and the Blade. He's not Andy Williams the guitarist for Every Time I Die and I'm not Pepper Parks, the 20-year journeyman."
Blade on his wife The Bunny:
"We knew each other for about 4 years. When we initially got together, I didn't want to be one of those couples because now that we are dating, you are now my valet. But then, someone booked us together and it went so well that it would be stupid if we didn't go with this. It snowballed from there. Then we weren't working together for a while because she was doing Impact and I was doing indies. Then AEW put all 3 of us together. We all know each other so well. We have that natural chemistry."
Butcher on when he is going to put out more music:
"The Every Time I Die brand new record was supposed to come out September 11th. This week has been depressing. There are songs on this record that are 2 years old. There is a song we've been playing live for the last year. We recorded the best record we've ever written and then it's sitting in the can. We are going to wait until 2021. We are holding off. We never announced the date though. Anything we had this year, fortunately, was never announced. So we could shelve it until 2021. We are going to release a single soon."
You can check out The Butcher and The Blade's comments in the embedded audio player below:
Be sure to join our
WWE / AEW Discord server
and connect with other pro wrestling fans.
---