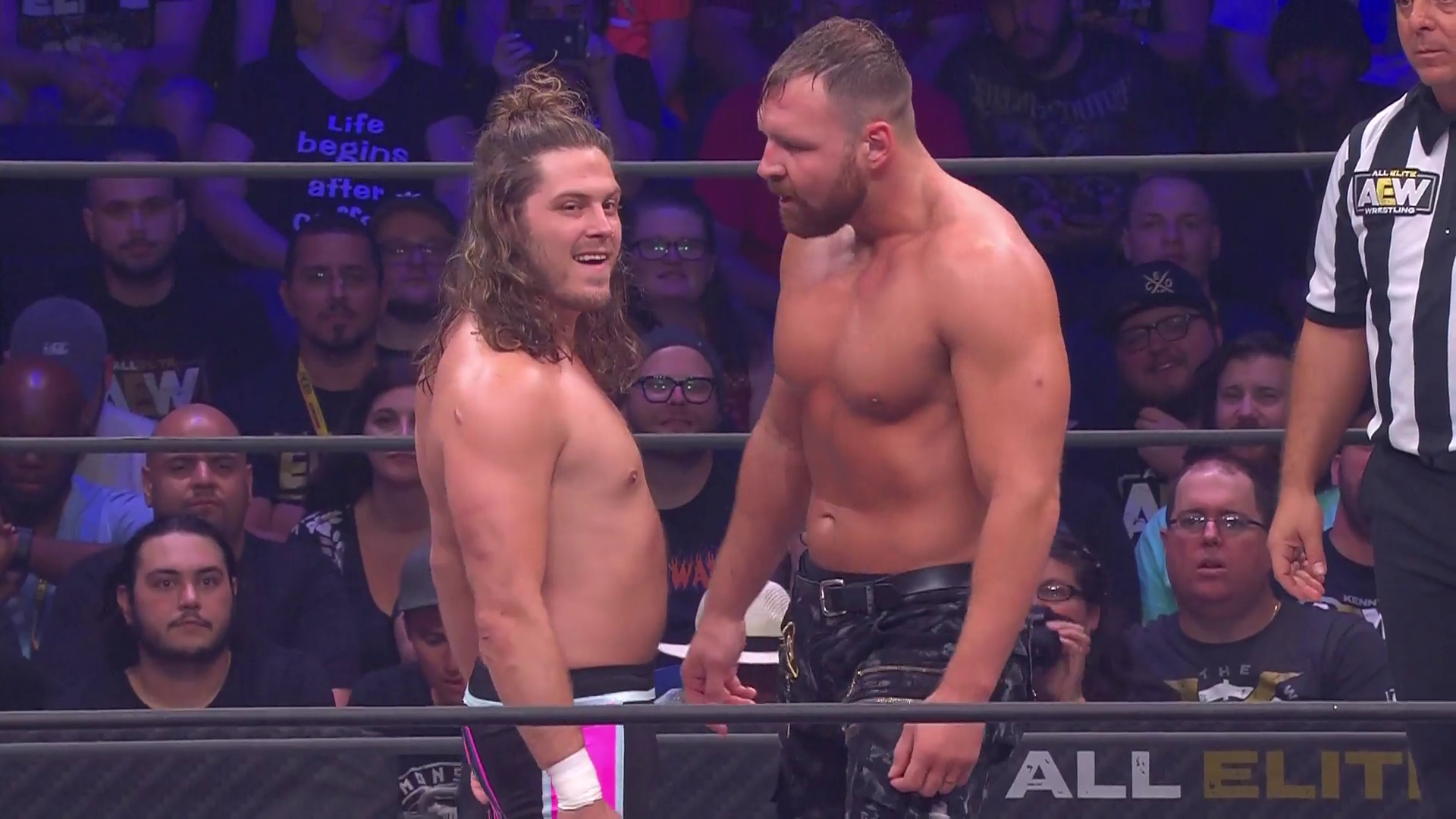 Last Wednesday night's episode of AEW Dynamite saw Jon Moxley issue another open challenge to anyone who wants to step in the ring with him. Moxley said that he is blazing a trail.
He then said that he is napalm death as he will run through the AEW roster. Moxley then said that he wonders if there is anyone out there who wants to get to him before he gets to them. Moxley then said the kind of person who is crazy and reckless, as well as someone they say, has a death wish.
"The Bad Boy" Joey Janela recently took to Twitter and showed his frustration with AEW on how he has been booked and used lately. Janela said on his tweet that he wouldn't be on this past Wednesday night's episode of Dynamite as he did not get on his flight. Janela also said that he is losing all the steam he created through 14 years of hard work and AEW should right these wrongs by answering his phone calls.
At GCW's recent Chopper City in the Ghetto Event, Joey Janela made an appearance, where he commented on All Elite Wrestling and answered Jon Moxley's challenge.
This is what Joey Janela said:
"If you weren't going to give me the mic on live TV, I was going to go somewhere that not only would give me the microphone, but would let me say whatever the f— I please." "They don't let me say whatever the f— I want and they don't let 'The Bad Boy' do whatever he wants, but the thing is, I'm still having my fun in All Elite Wrestling, I ain't going f—in' nowhere.
"But I feel like it's time for me to walk in front of the line, and say 'Listen, I am the motherf—ing king, I am the motherf—ing God, I am 'The Bad Boy' Joey Janela and I do what I please.' Next week on AEW Dynamite, I want the main event! I'm answering your f—in' open challenge, Jon Moxley! It's time for me to go on national TV and do what I've done this entire time and that's change the motherf—in' game."
You can check out Jon Moxley issuing an open challenge and Joey Janela answering his open challenge in the videos below:
.@JonMoxley has offered another open challenge to the #AEW roster….Who will step up next?
Watch #AEWDynamite NOW on @TNTDrama 8e/7c #AEWonTNT @AEWonTNT pic.twitter.com/jeVuaZenQl

— All Elite Wrestling (@AEWrestling) November 28, 2019
---
Live from GCW in Philly 11/27 https://t.co/PCBj8fli4K

— GameChangerWrestling (@GCWrestling_) November 28, 2019

AEW & NXT TV RATINGS: Dynamite Finishes 7th, NXT 56th, November 18th, 2020