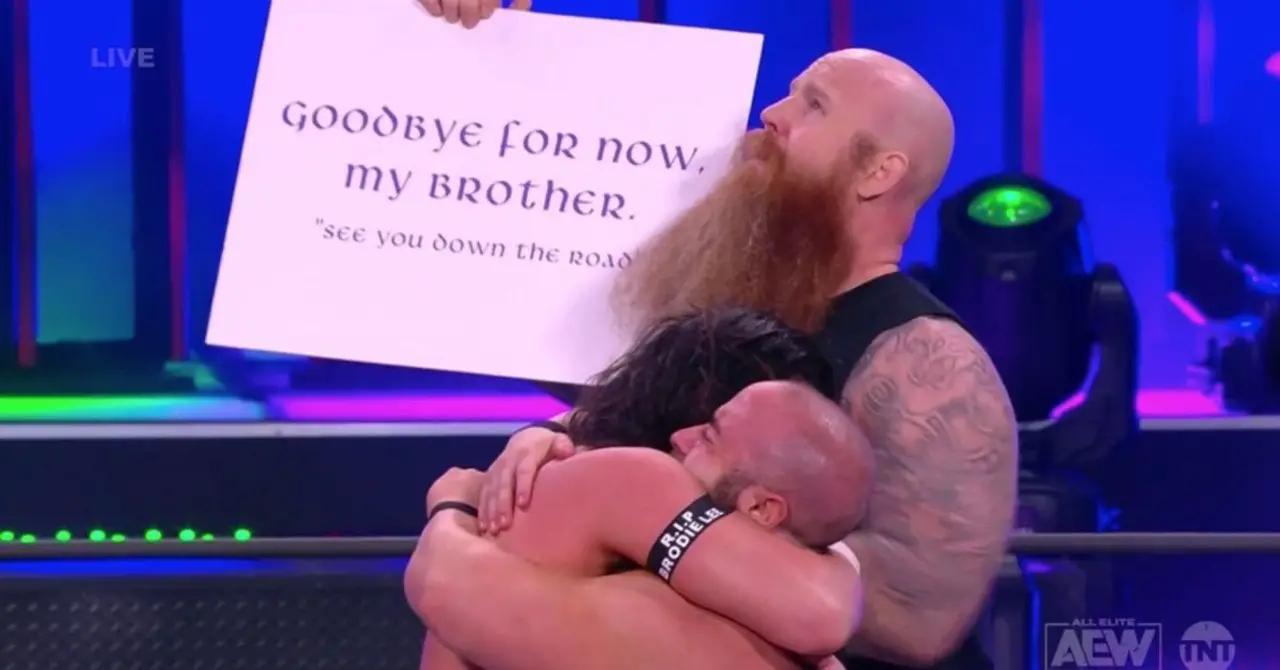 During the Brodie Lee Celebration Of Life special a couple of weeks ago, former WWE Star Erick Rowan, who is now known as Erick Redbeard and who's real name is Joseph Ruud, made a surprise appearance and paid tribute to his close personal friend and former tag team partner AEW Star Brodie Lee (Jon Huber) (F.K.A Luke Harper in WWE).
Following his surprise appearance on Dynamite, many fans have wondered what Erick Rowan's status with All Elite Wrestling is going forward. Dave Meltzer said on a recent edition of the Wrestling Observer Newsletter that Erick Rowan's deal with AEW was just a one-off and he was just brought to the show to make a surprise appearance on the Brodie Lee Celebration Of Life special.
Dave Meltzer also said that anything can happen in the coming weeks and months and things can obviously change at any given point in time, but as of right now, Rowan isn't part of the AEW roster and no talks have been made.
Immediately after AEW Dynamite went off the air this past Wednesday night, a Dynamite Post-Show aired where we saw AEW announcer Tony Schiavone confirm that Erick Rowan was indeed not yet a member of the All Elite Wrestling roster.
Schiavone was then asked if AEW fans can expect to see Redbeard in action again, Tony said, "I believe Erick's appearance only came on that tribute show to his former tag team partner."
Despite this, Schiavone did not rule out the possibility of Redbeard returning to All Elite Wrestling somewhere down the line. He said, "Then again, I say that but who knows? He might show up tomorrow."
You can check out the posts below:
For #BrodieLee
Watch this tribute episode to #BrodieLee now on @TNTDrama. pic.twitter.com/1tpBKaPf40

— All Elite Wrestling (@AEW) December 31, 2020
---
January 1, 2021

AEW Women

#sp-player-gallery-4352 { margin: auto; } #sp-player-gallery-4352 .gallery-item { float: left; margin-top: 10px; text-align: center; width: 33%; } #sp-player-gallery-4352 img { border: 2px solid #cfcfcf; } #sp-player-gallery-4352 .gallery-caption { margin-left: 0; } /* see gallery_shortcode() in wp-includes/media.php */