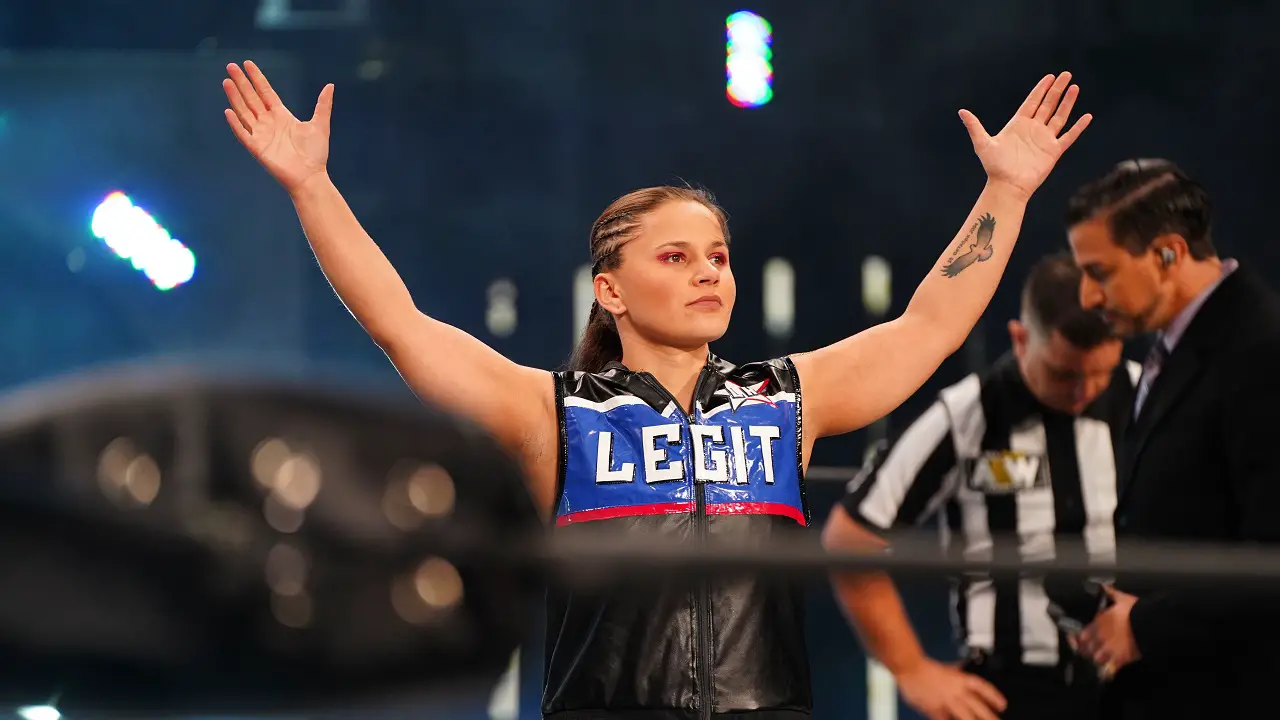 Prior to an episode of AEW Dynamite inside the Agganis Arena in Boston, Massachusetts last April, the promotion held television tapings for their Dark: Elevation show, which was set to take place several days later. The opening match of the tapings saw "Legit" Leyla Hirsch face Christina Marie in Women's Division Singles action and would unfortunately suffer an injury during the match.
The injury happened just one minute into the match and would occur when Hirsch's knee gave out as she landed awkwardly after attempting a back-flip or a moonsault from the second rope. Hirsch immediately collapsed and was clutching her knee and was briefly checked out by the referee, who would then throw up the dreaded "X" symbol to call for help. The ringside medic then entered the ring to tend to Leyla Hirsch and the match was stopped.
Leyla Hirsch was then helped from the ring by the referee and ringside medic and brought backstage to be evaluated. Fans in the arena said that Leyla Hirsch's injury looked to be bad, but the severity of her injury wasn't revealed at the time. Hirsch recently took to Twitter and revealed that she did get injured during last April's Dark: Elevation tapings and she tore her ACL.
The AEW Star also revealed that she was finally able to undergo surgery and she promises to come back an improved, leaner, meaner more legit athlete. There's no word yet on when Leyla Hirsch will be able to make her return to in-ring action as no timetable was provided, but a torn ACL usually takes about 6 to 9 months to heal.
You can check out Leyla Hirsch's tweet below:
On April 5th, during AEW Dark Elevation, I suffered an injury. After landing on my feet from a moonsault, I tore my ACL. Today I was finally able to get my surgery.

Thank you to everyone for the support . I promise to come back an improved, leaner, meaner more Legit Athlete. pic.twitter.com/dzDEFcRGCo

— Legit Leyla Hirsch (@LegitLeyla) May 26, 2022