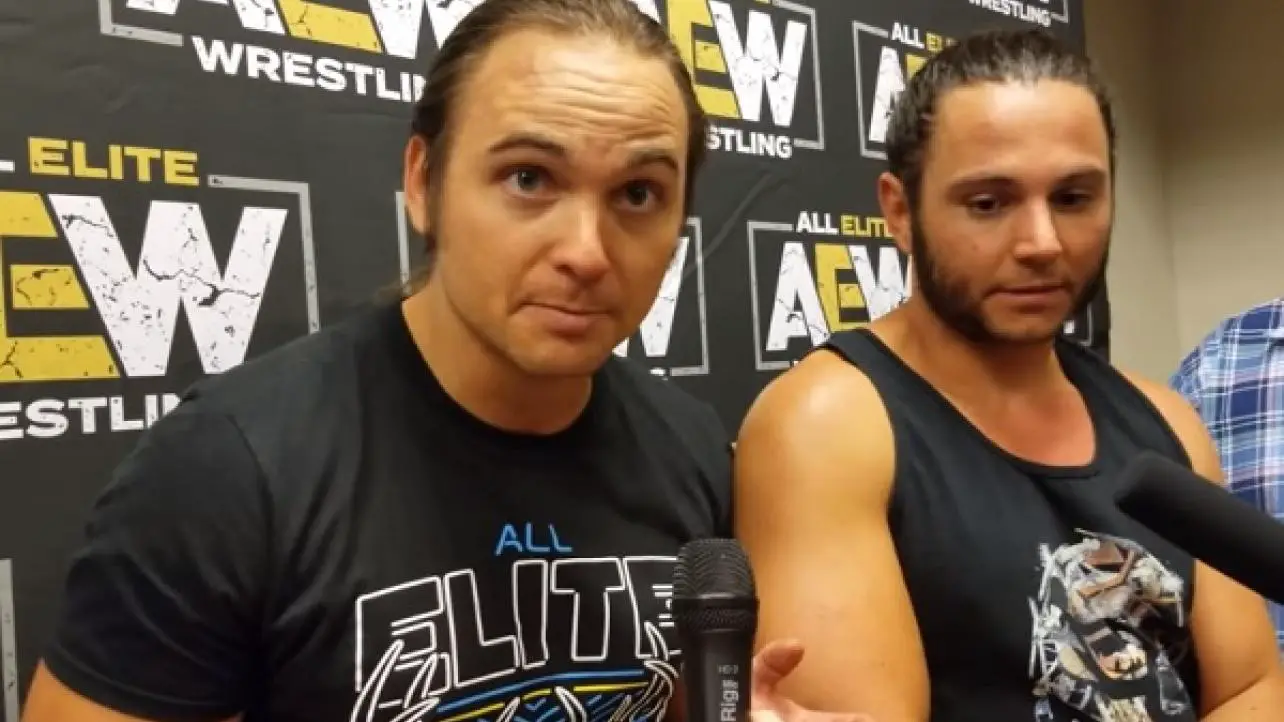 Recently AEW World Heavyweight Champion Chris Jericho used his title as part of a stipulation in his match with Hiroshi Tanahashi at Wrestle Kingdom 14. There has been speculation as to whether a new relationship between AEW and NJPW has been created. 
Jericho recently has been pushing for a working relationship between both company's saying there is a lot of money to be made between the two wrestling promotions.
The Young Bucks were recently interviewed by ESPN West Palm and Nick Jackson talked about a possibility of a working relationship between New Japan-Pro Wrestling and All Elite Wrestling.
According to Jackson, there is nothing happening between the two sides right now. 
"Yeah, that was just a rumor, nothing happening. I think [Jericho] just did that to get the internet to talk a little bit more about the situation, but the door has not opened up at all. "
He goes on to say;
"We wish them luck in what they are doing because like Matt said with NXT, a lot of our friends work in New Japan. Most of them are our friends. We have friends everywhere in the wrestling world. If something came along then we would be open, but nothing is happening right now."
You can listen to the entire interview below (quotes around 7:24 mark):