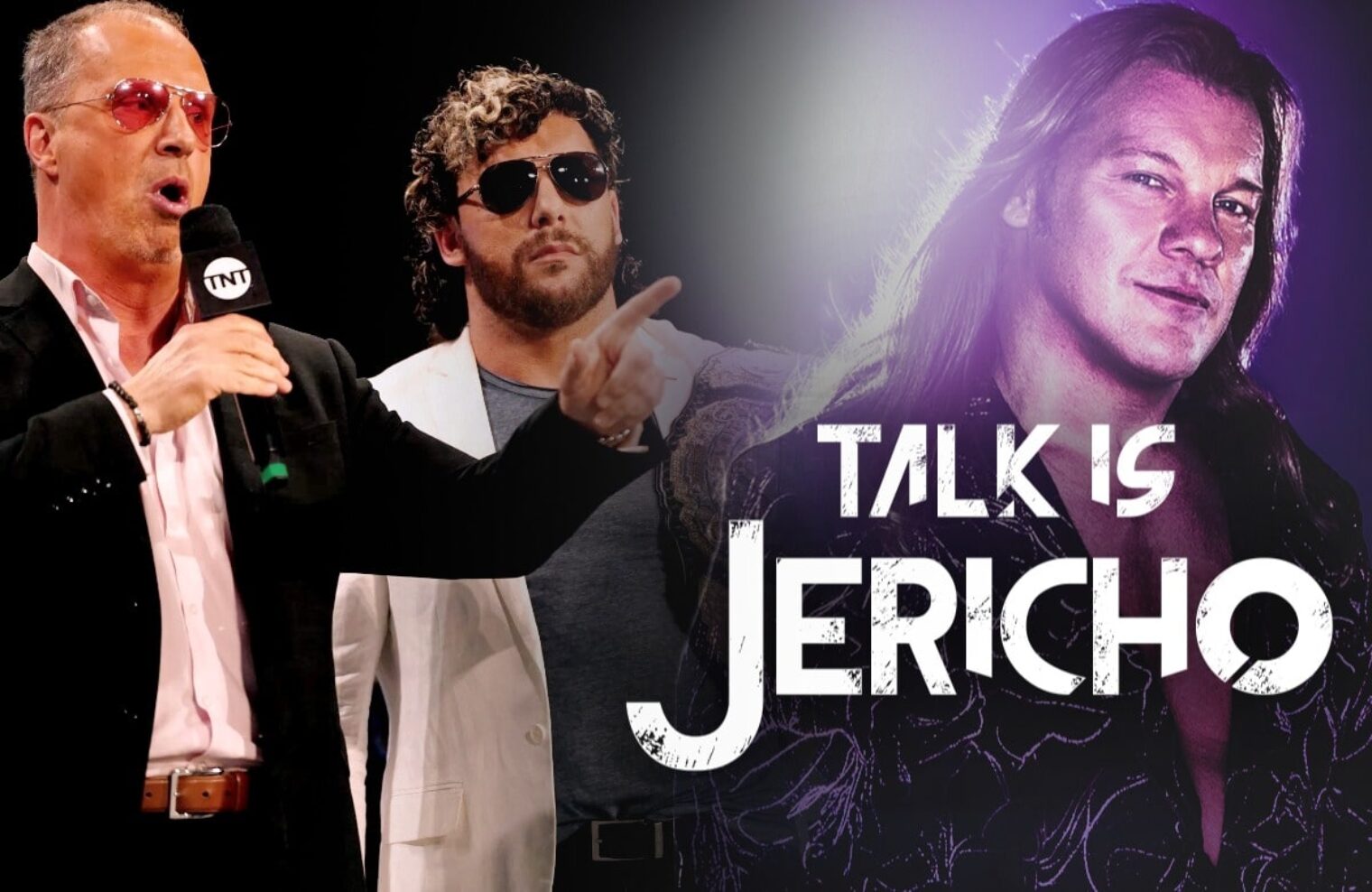 AEW World Champion Kenny Omega and the "Invisible Hand" Don Callis were the most recent guests on Chris Jericho's podcast to discuss their careers and their recent in-ring antics.
The interview, which Omega and Callis discussed mostly in kayfabe, touched on various topics from Omega's early beginnings to his future plans in AEW. Here are some of the stand out moments from the interview:
On fans' preconceived notion of what wrestling should be:
"It is the empty cup analogy. You don't arrive to a lesson with the cup half full, come with an empty cup. That way you can learn everything that we're about to teach. A lot of people have preconceived notions about how wrestling should be. They're judging based on what they've seen in the years that they've watched professional wrestling.

People that have the open mind that come to watch these shows are the ones that are going to benefit the most out of this. The wrestlers that watch what we do, that study what we do with an open mind, they're the ones who may take our position when we're about ready to pack it in. But it's the ones that feel that wrestling has to be a certain way, that wrestling has to be the way that it was done by one man, Vince McMahon, who had the empty Cup, right? He was the one who paved the way for everything."
On his relationship with Luke Gallows and Karl Anderson, who Omega will team up with at IMPACT Wrestling's Hard To Kill PPV:
"(Thanks to Bullet Club, and Gallows and Anderson) I'd probably wouldn't be here today, I'd probably be a white meat babyface in New Japan, and I'd be probably like Kota Ibushi, who's got all the talent in the world, but has yet to win the big prize. I owe that to the Bullet Club… Do I feel bad that [Gallows and Anderson] screwed [Bullet Club] to take the pay off at WWE? The answer's no… All I care about is that they're family, and when they needed me, I was there for them like they were there for me."
On his stint in the tag division and his move into the title picture:
"So, for me to do what I did in the tag division for me to do what I did with AEW Games, all of our side ventures, my supplement deal, all the stuff I'm doing with anime and gaming, all that sort of things, I was able to actually take more time and invest into that. I remember someone was telling me it's always good to have a plan B and I thought okay, if I'm not gonna be the champion if I'm not going to be the focus, let's make that plan B, C, D, E, F, all the way to Z and when it's time, I'll take the company by the reins and steer it into a new direction and it took me a long time to do it and knowing that I had to do it in a breakneck pace, I knew I needed help, and that's where you came in. So everything's been going well.

Again, I always knew that we could do it and I'm just glad I've got [Don Callis] along for the ride and I hope people enjoy it, I hope that people that are tuning in for the first time, or the people that have watched since the beginning are going to enjoy what we bring to the table because it's something you've never seen before or at least something haven't seen in a long time."
Callis on the next steps for him and Omega:
"Kenny Omega's gonna be AEW World Champion for as long as we decide to keep doing this. There's no one out there who's going to come close to beating Kenny Omega. Am I going to be satisfied to just walk around and do our thing and set ratings records? No. So what you have to look forward to is the next history-changing cataclysmic event. And you know when it'll happen? When you least expect it."
Kenny Omega is set to compete at the IMPACT Wrestling Hard To Kill PPV on January 12th 2021, making his first ever match in the promotion. Omega will team up with his old Bullet Club stablemates Luke Gallows and Karl Anderson to take on Motor City Machine Guns and IMPACT Wrestling Champion Rich Swann.
Additionally, Omega is set to defend the AEW World Championship against Rey Fenix on the December 30th episode of Dynamite.
Be sure to join our
WWE / AEW Discord server
and connect with other pro wrestling fans.
---