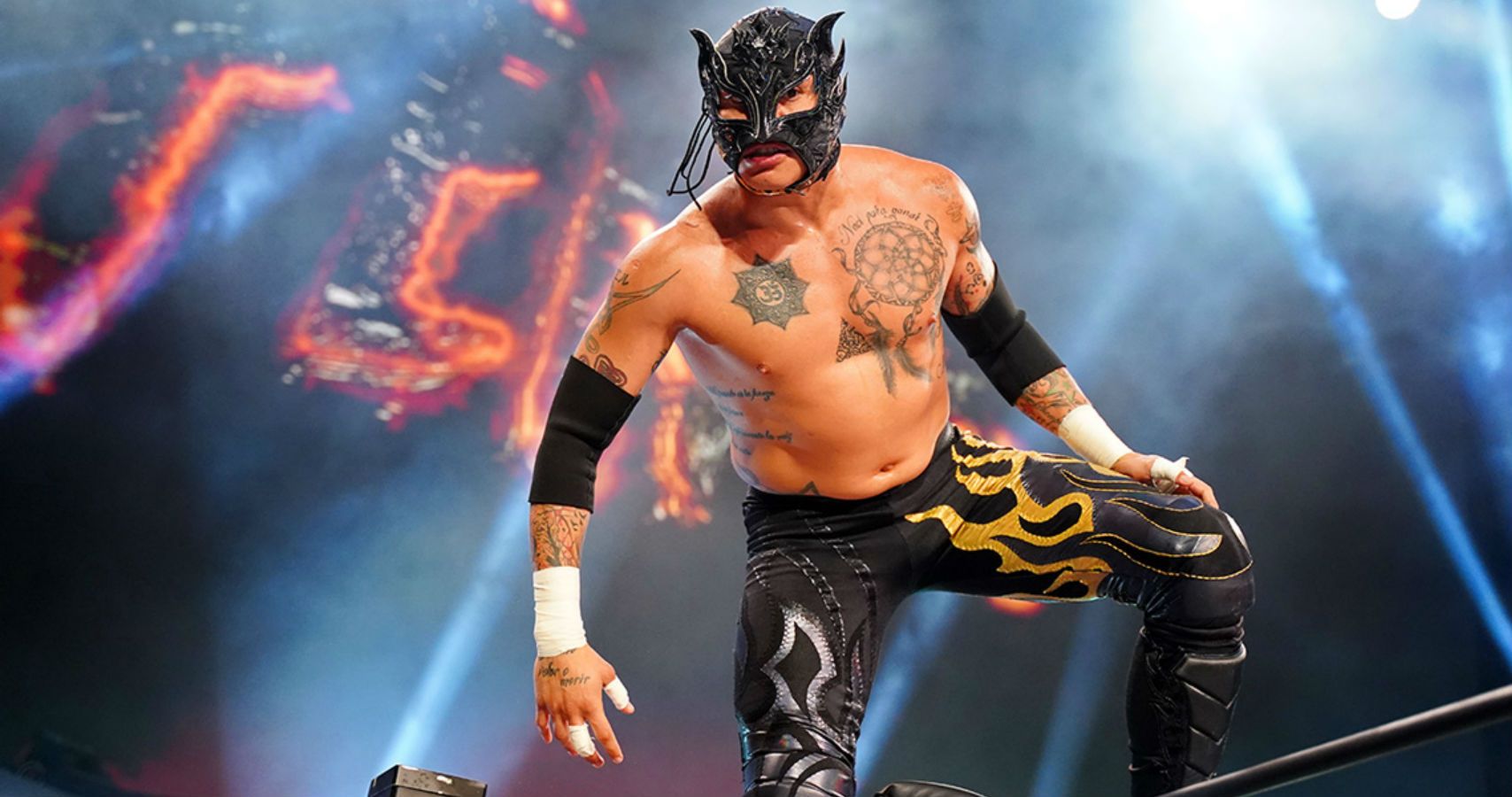 Heel By Nature reports that the USPTO (the United States Patent and Trademark Office) denied AEW Star Rey Fenix's filing to trademark his own name this past January 5th, 2021 due to a number of different reasons such as confusion with a previously filed trademark for the "Fenix" ring name, which is owned by Lucha Libre FMV.
It turns out that Lucha Libre FMV is owned by Lucha Libre AAA and Factory Made Ventures and that they own the rights to any and all trademarks of AAA outside of Mexico, and that includes the "Fenix" name even though Rey Fenix signed consent for the filing in April 2016 and Lucha Libre FMV made the filing in May 2017.
Last August 2020, Rey Fenix filed to trademark his ring name once again, but since he is dealing with a number of issues from the USPTO (the United States Patent and Trademark Office) in getting the much needed approval, they have yet to grant him the rights. Fenix reportedly did the filing via Trademark Engine, with assistance from Masked Republic.
Now, Fenix has reportedly up to six months to send in the proper documentation to continue the filing process for his ring name and if he doesn't get it done by that time, then his trademark attempt will be abandoned and he may never be able to use his ring name in AEW or other promotions again.
Be sure to join our
WWE / AEW Discord server
and connect with other pro wrestling fans.
---