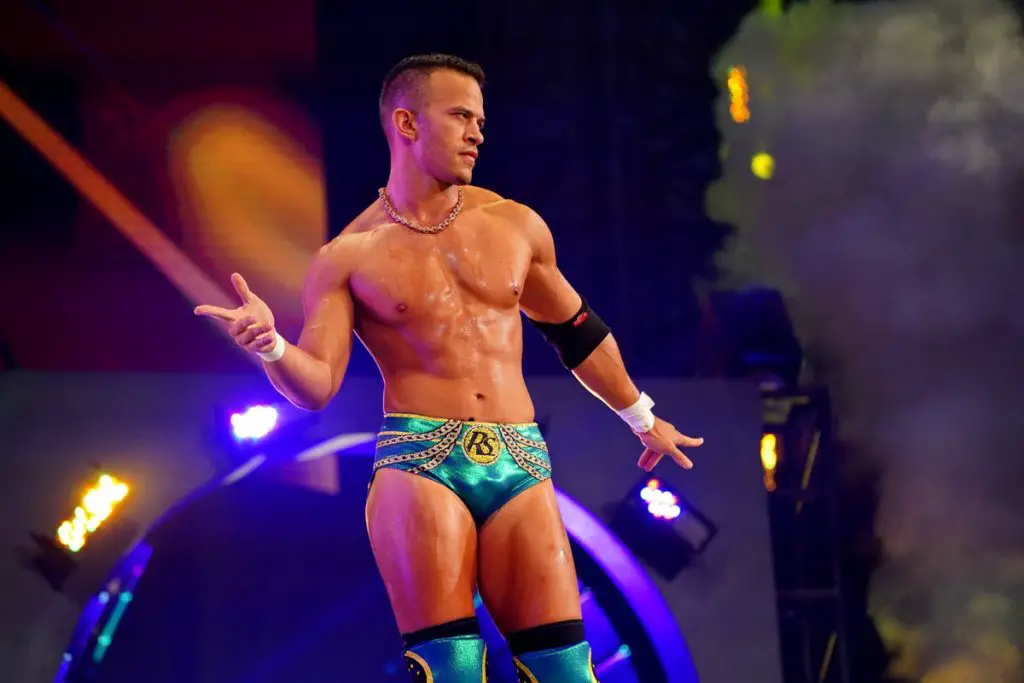 This past Friday night's episode of AEW Rampage saw FTW Champion Ricky Starks fill in for Mark Henry, when he joined "The Human Suplex Machine" Taz, Excalibur and AEW Star "The Demo God" Chris Jericho on the show's commentary. The FTW Champion mostly received positive reviews on social media for his work on the commentary table.
When appearing for an interview on the WrestleTalk podcast, Ricky Starks revealed that he will now be replacing Mark Henry on a permanent basis as a member of the commentary team on AEW Rampage. He would also talk about how much he's proud of the work he has done in AEW and the work he'll continue to do. Starks then talked about how much he loves the fact that the work he has done with Sting, Darby Allin and others will last forever, but he still wants more and he really wants to push myself more and get out of his comfort zone a bit.
This is what Ricky Starks said:
"I am definitely proud of AEW, the work that I've done in AEW, and the work that I continue to do." "And the fact that I think so much that they appreciate me that they made me a permanent commentator for Rampage, replacing Mark (Henry)."
"So, I love that fact, I love the fact that the work that I've done with Sting, Darby (Allin), and all of these things in such a small timeframe, will last on forever. I want more though. I really do, I really want to push myself more and really explore the depths of my talent and get out of my comfort zone a bit."
AEW President Tony Khan mentioned prior to the launch of AEW Rampage that "The World's Strongest Man" Mark Henry will be doing some commentary duties for the promotion and that he'll also be working as a backstage interviewer and a reporter, so it appears that going forward Mark Henry's main focus on the show will be to handle backstage interviews, which airs prior to the featured match. Mark Henry still does community outreach programs for the company.
You can check out Ricky Starks' comments in the video below:

AEW Women

#sp-player-gallery-4352 { margin: auto; } #sp-player-gallery-4352 .gallery-item { float: left; margin-top: 10px; text-align: center; width: 33%; } #sp-player-gallery-4352 img { border: 2px solid #cfcfcf; } #sp-player-gallery-4352 .gallery-caption { margin-left: 0; } /* see gallery_shortcode() in wp-includes/media.php */