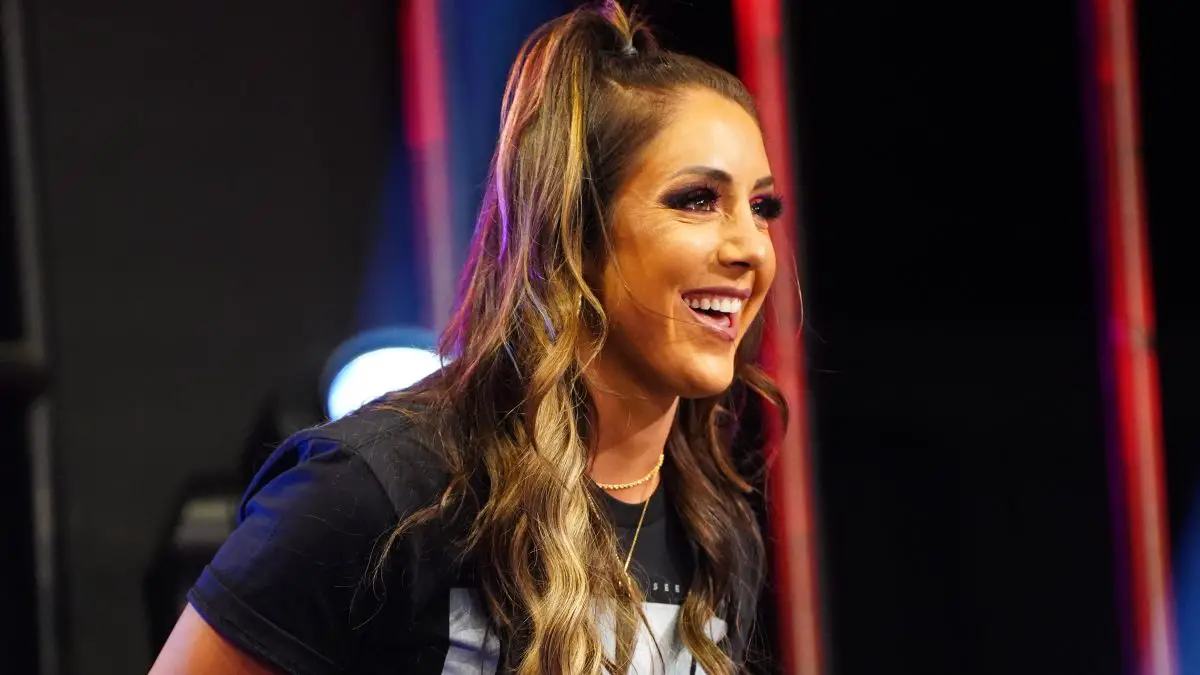 As was reported by EWrestling News, Shawn Spears unleashed quite a few statements on the current status of the wrestling industry; especially where AEW was concerned. The comments below were made on Busted Open. Dr. Britt Baker has also made the news, as she suffered an injury on Night 2 of Fyter Fest.
Shawn Spears in awe of what's to come for AEW
"…I think I put out a tweet saying something along the lines of that this is a very special moment in time for professional wrestling. Just because there's so many unique things happening that, five, ten years ago, were taboo. They were never supposed to happen and it was bad if they did. All these companies working together and exchanging talent and doing what's best for the fans, for the audience. The possibility now for dream matches, they can happen now. Your favorite wrestlers from opposite promotions, depending on the promotions, can work together and you can possibly see that match…"

via Busted Open Radio
The tweet he mentioned in his statements has become his Pinned Tweet on his feed and therefore shows he stands behind these statements, wholeheartedly in awe of what's been transpiring in the industry and what is to come as well.
The message delivered, in his statements and in the Tweet is: essentially it is an amazing time indeed to be a wrestling fan, and he also hinted at the rumors and news of bigger names attaching themselves to the product very soon…perhaps namely even Daniel Bryan and CM Punk, who hasn't wrestled in quite some time.
"…there's a lot of things in the pipeline that I kind of have an idea about, but I don't know and sometimes I don't want to know. I just kind of want to enjoy it, because at the heart of all this I'm still a wrestling fan. That's why I got into all of this because I'm such a big wrestling fan. And I still am to this day. I love this stuff. So I still like to be surprised because you've seen everything already for the most part. So when you're surprised you're like 'oh! This is incredible!' I still love that part about this industry…So Tony Khan, who is a regular on your show, that guy I don't have to tell you about his level of genius. That guy can think ten miles ahead, and he's got so many ideas and so many things in the works that the AEW fan base is going to be blown away once he pulls the trigger on these things…"  

via Busted Open Radio
The good doctor will see you now                           
It has been reported that Dr. Britt Baker got injured—specifically a broken wrist—in her match against Nyla Rose this past Wednesday on Night 2 of Fyter Fest. But fans of the good doctor need not at all worry, as she has already taken to Twitter and announced that she's going against her own doctor's orders and will not be taking any time off.
In Baker, we've already seen shades of an older school of wrestler, and the fact that she's unwilling to take time off, potentially have to relinquish the title and slow down her momentum in any way at all, is pretty refreshing to see.
As can be seen in recent images posted to her Twitter feed, her arm/wrist is in a cast and perhaps that'll be the case for a few weeks.
How soon she will heal and be able to compete remains to be seen, but I don't see it as impossible that she gets in the ring sooner rather than later; perhaps even with that cast on.
The Wrestling Observer stated that she specifically got injured when she took one of Rose's Death Valley Drivers.
We'll keep you posted on her status moving forward and if anything changes, friends.
Be sure to join our
WWE / AEW Discord server
and connect with other pro wrestling fans.
---