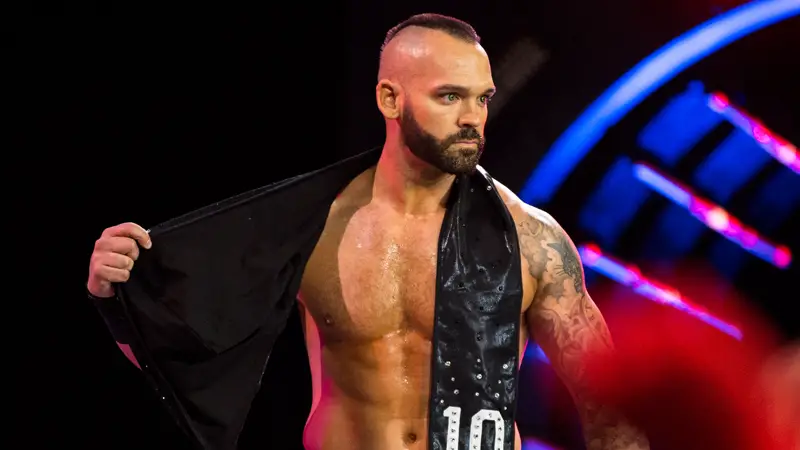 One of the company's fastest rising and brightest star "The Chairman Of AEW" Shawn Spears deactivated his Twitter account and set his Instagram to private. Shawn Spears was also removed from the official AEW website roster page a number of days ago.
This was reportedly done due to Shawn Spears' current storyline in the company. AEW aired an angle on last Wednesday night's episode of Dynamite where Shawn Spears was frustrated with his position in the company.
In a recent interview "The Chairman" Shawn Spears had with Tony Schiavone, he said, "I bet on myself. I left New York, and the grass isn't always greener. You can change the three letters, but you can't change the glass ceiling." "I am more talented than 95% of this roster and any other roster on this planet today. I look better, I work better and I damn sure talk better, so I don't know why everybody is trying to work me into this thought that I'm not."
If you can't find five minutes a week for a guy that's got 19 years under his belt and checks every single box across the board on what it requires to be a television star, then yeah, there's a problem." "Despite walking into AEW hot as hell, by the way, only to find myself digging out of a hole for 18 months that Tony Khan and his favorite EVP Cody pushed me into.
After it was suggested by Tony Schiavone that Shawn Spears was to blame for his own failures, he just simply lost it and said, "Not for a goddamn second did I think that the problem was me, you're a real piece of sh-t for saying that." "Who the hell do you think you are? I can work anywhere in the world with the talent that I have and I waste my time with guys like you." "You tell Tony and all the executive vice pricks that I'll come back if I feel like it."
Be sure to join our
WWE / AEW Discord server
and connect with other pro wrestling fans.
---