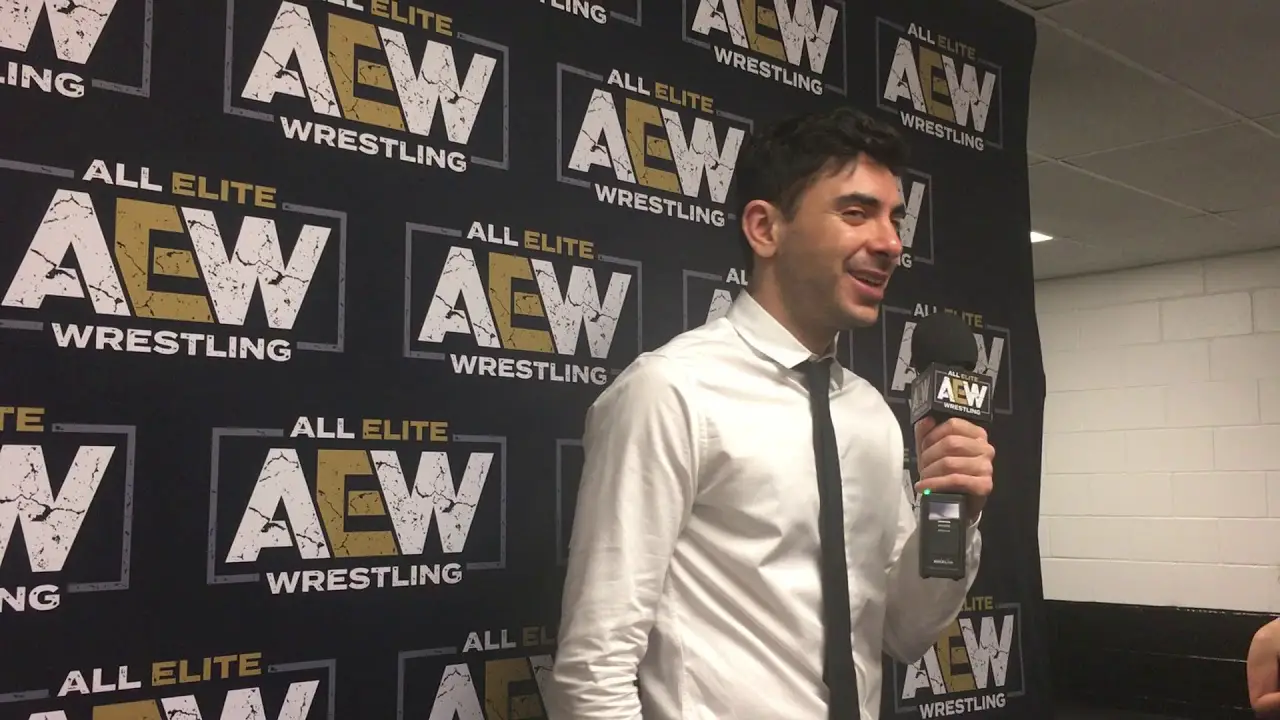 As previously reported, a Tooth And Nail Match between Dr. Britt Baker and Big Swole has been made official for tomorrow's AEW All Out: The Buy In.
All Elite Wrestling President and CEO Tony Khan was recently a guest on AEW's Unrestricted podcast to talk about a number of topics, including the rules of the Tooth And Nail Match.
Khan said that Britt Baker and "Big Swole" will fight tooth and nail and that it will be a Falls Count Anywhere Match. He also said that the match will take place in and around a dentist's office.
This is what Khan said:
"We're going to have our first ever Tooth and Nail Match between Britt Baker and Big Swole. Dr. Britt Baker, the Tooth and Nail Match, the pun is definitely intended, they will fight tooth and nail." "It will be Falls Count Anywhere, and they will be fighting in and around a dentist's office. I understand Britt's office, in fact, will be set up, and I think it's going to be a real house of horrors for Big Swole, but she knows what she signed up for."
"It will be a great match. It'll be a lot of fun and I'm really excited, and it'll be a great return to the ring for Britt. We've seen her claiming she was going to participate in matches, but I don't think that handicap match, she really did anything. And I think now it's time to finally to see Britt back in the action. I'm excited."
Khan also talked about being excited to see Britt Baker back in in-ring action after her injury as well as how the Tooth and Nail Match was made.
This is what Tony Khan said:
"You are obviously the foremost expert on Britt." "Then, of course last night, it came across when again, you were getting an up-close look at Swole's personality. Britt set up that assault on her. Pizza delivery, it was a very original. Britt's a very clever woman. She's a brilliant doctor and a great tactician, and I don't know if she's 100% yet with her leg, but I think based on where the match is happening and the rules and everything and and knowing Britt, that definitely gives her an advantage with the match being in her office."
Be sure to join our
WWE / AEW Discord server
and connect with other pro wrestling fans.
---