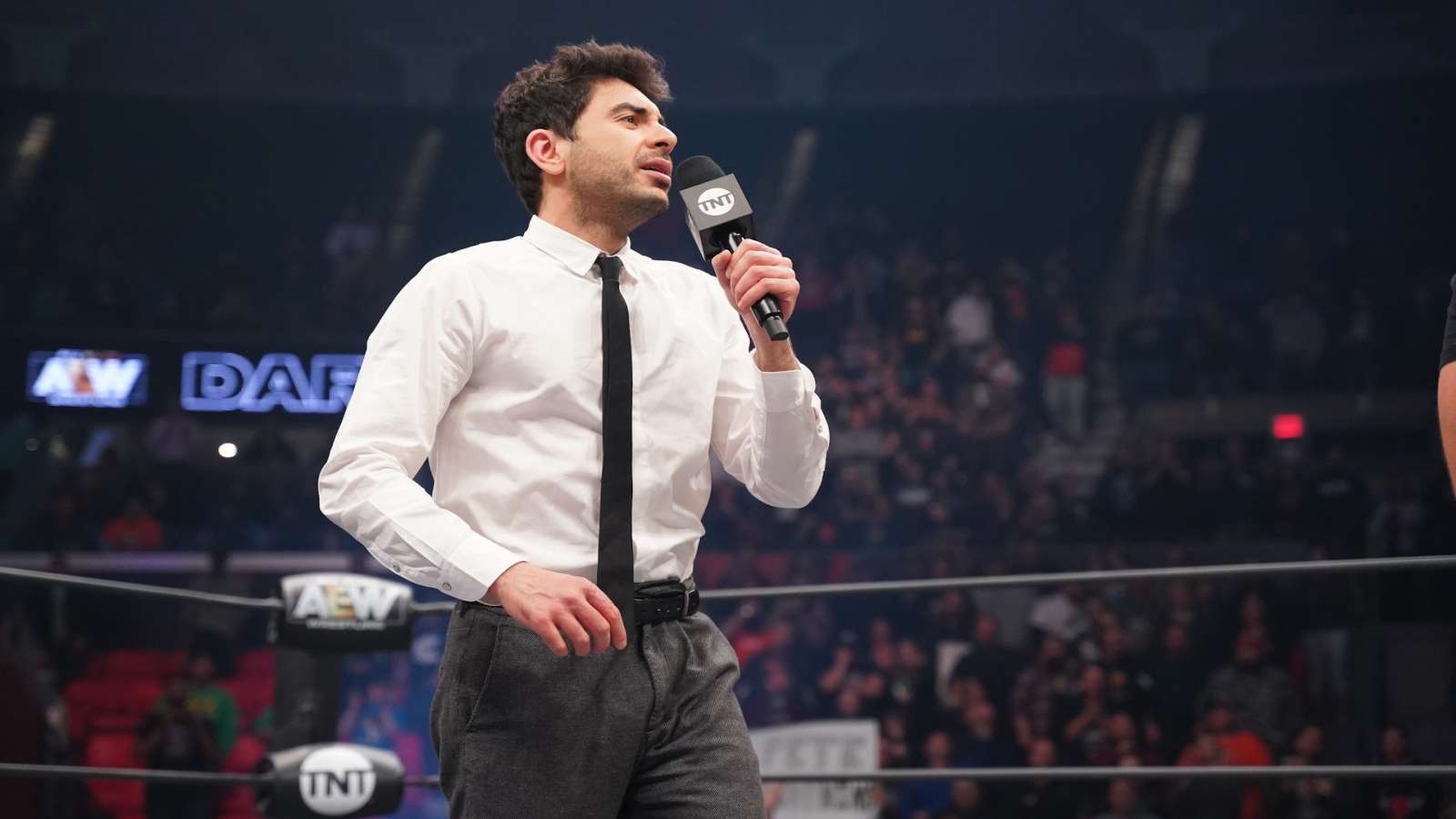 Vince McMahon is no longer in charge of the WWE and that has led to the company's brand-new Executive Vice President of Talent Relations Triple H also being assigned to be the head of WWE's creative team and fans have since speculated that some of AEW's stars, whether they may be former WWE Superstars or not, could return to the WWE.
AEW President and CEO Tony Khan recently appeared on Busted Open Radio and talked about how there has been a lot of changes in pro wrestling and he finds it very amusing that just because the WWE has had a few changes, that doesn't mean it will totally change the landscape of wrestling and AEW. Khan also talked about how he has people locked in for 5 years, so Triple H now being in charge of WWE does not mean those talents will magically jump ship to the WWE.
Khan then talked about how just because some of the talents in AEW have had success under a different administration in the WWE that doesn't mean they will just head back there.
This is what Tony Khan said:
"There's a lot of changes in pro wrestling; I think it's going to be positive for the fans overall." "I am a little amused that changes in the competition, people think it's going to magically change the landscape. Some of these accounts, Twitter, can be a fun place to follow, but some of the narratives I've seen every day for the last week are really amusing to me."
"You know, I've got people signed here for five years, and people think that just because the CEO, Chairman, head of creative, those position changed in the competition, people I have five-year contracts with are going to magically switch teams? Good luck with that."
"Adam Cole is signed until 2027 now. So, I wouldn't expect to see him going anywhere anytime soon. Malakai Black has almost five years left on his deal. I wouldn't expect him to go anywhere anytime soon. Just because these guys have had previous success under a different administration doesn't mean they're going to be going somewhere else. Those are two people I really like. Just examples of people that have worked under that previous administration now and I am really amused by that. That's a narrative I see so-called wrestling writers pushing every day. It's pretty amusing."
You can check out AEW President Tony Khan's full comments in the post below. H/T to WrestlingNews.co for transcribing the quotes.
ICYMI ?

"People think just because…positions change in the competition, that people I have 5-year contracts with are just magically gonna switch teams? Good luck with that."

– @TonyKhan on @BustedOpenRadio this morning w/ @davidlagreca1 @THETOMMYDREAMER @MickieJames ?@AEW pic.twitter.com/1rUa9MnMYa

— SiriusXM Busted Open (@BustedOpenRadio) July 27, 2022
Be sure to join our
WWE / AEW Discord server
and connect with other pro wrestling fans.
---