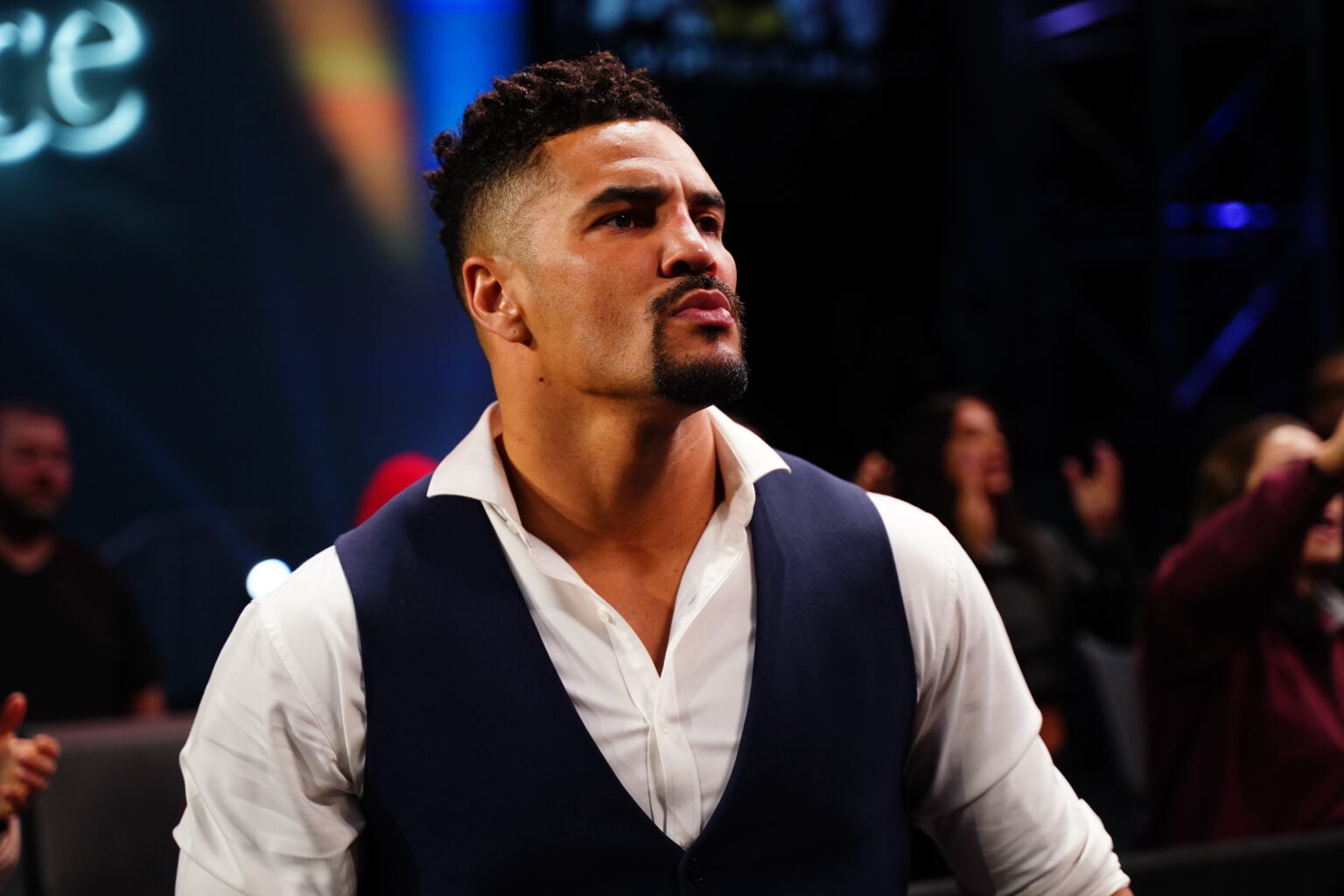 Ever since Anthony Ogogo debuted for All Elite Wrestling, he has really made a name of himself and he was even placed in one of the most dominant factions in the history of the company, The Factory, with QT Marshall as the leader. Ogogo has been slated to be given a huge run with AEW and be positioned as a main event wrestler, but he has revealed in the past that his AEW career is on borrowed time due to him being legally blind in his left eye as he has just 22% vision remaining in that eye.
While he was still boxing, Ogogo suffered a fractured eye socket and was advised by doctors to retire due to his complications, so since he couldn't box anymore, he left the sport and decided to pursue a career in professional wrestling. Ogogo was put in a feud with Billy Gunn after he put Austin Gunn on the shelf this past May. Ogogo would face Billy Gunn in Singles action on the June 4th episode of AEW Dynamite and would have his face smashed into a steel barricade and since then he has been off of AEW TV.
In early July, Anthony had his tenth eye surgery reportedly due to how much scar tissue he had around his eye socket and he even explained that doctors had to go up his nasal cavity to correct the septum that was deviated to fix the orbital, the medial section and the orbital floor through his nose.
QT Marshall recently spoke with Daily DDT in regards to Anthony Ogogo having his tenth eye surgery in early July as well as updates on his status since the surgery. QT Marshall said that Anthony Ogogo is making sure everything is getting taken care of and they need to figure out the right place and right time before he makes his return as there is no reason for him to take random bumps. QT also said that he knows everyone is itching to get back, but right now they have a huge rosters of stars, so what is needed to be done right now is to go back to the drawing board and figure it out before Ogogo returns and in the meantime, he has been training as well as working out and doing what he does and when they call him, he will be ready.
This is what QT Marshall said:
"He just came back." "He was overseas getting everything taken care of, so we'll see. I think it's about right place, right time, and trying to figure out the right story as well. Just to throw someone out there is… my biggest thing for me, personally, after 17 years, the last thing I want to do is go in there and take random bumps for no reason."
"I try to explain that to Anthony, and everyone's itching to get back." "Right now, we have a huge roster of huge stars, so it's just one of those things of going back to the drawing board and figuring it out. But in the meantime, he's been training, and working out, and doing what he does. He'll be ready when that call comes."
QT Marshall also spoke about new AEW signee Satnam Singh's training as well as his other preparations in getting ready to compete in the ring.
This is what QT Marshall said:
"It's going very good." "He started maybe four weeks ago, and we're in our fourth week of our 12-week camp that we do. He kind of integrated in with some our brand-new students, and we also have some advanced guys and girls that come in. We try to accept everybody and that's because everyone has different goals. There are some people, like I said, that are more advanced, and we try to get him in there with some of those guys, as well as myself, and our assistant coaches. But he's a pleasure to be around. He's also getting paid to train, and he's the one rooting everyone on."
"Cody is there, and when Cody's there, he does a lot of the promo aspect of it." "That's going to be the key. In pro wrestling, if you can't speak or if you can't connect with an audience, it's very difficult. He's been working with him a lot on that. When it comes to the physical stuff, I'm more of the in-ring guy, and Cody has definitely tried to take him under his wing on the promo aspect."