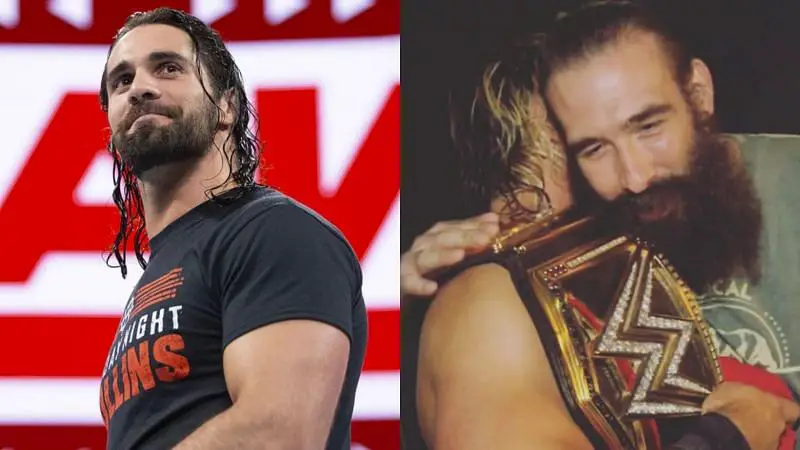 When the world of pro wrestling lost one of the most beloved wrestlers in the industry and one of the greatest and kind-hearted human beings ever, All Elite Wrestling Star Brodie Lee (Jon Huber), who was known as Luke Harper in WWE, the wrestling world mourned and was devastated. Many of Brodie's closest friends and family members as well as fans even paid homage and tribute to the late AEW Star in their own ways.
Lee (Jon Huber) passed away at the age of 41 and was most popularly known for his time in WWE as part of the Wyatt Family and the leader of the Dark Order stable known as "The Exalted One."
WWE Star Seth Rollins was one of those people who paid tribute to Brodie Lee and what he did was Seth created a CrossFit routine that incorporated similar workouts he and Lee used to do together. When he was interviewed on WWE's The Bump, Seth Rollins talked about Lee and what Lee meant to him as well as the workout he made in Brodie's honor.
This is what Seth Rollins said:
"Oh, wow, I wasn't expecting to talk about Brodie at all. That one hit me really hard." "I was kind of away being a dad when his passing came through; sudden would be an understatement – untimely, to say the least. His family, I love them, and I loved him. I enjoyed every single second I got to spend with Brodie."
"Yeah, we made a workout in his honor. CrossFit has a history of, you know, creating workouts in honor of heroes, and Brodie was a hero to me, especially as a new dad. We created the workout with some of the things he really liked, which were heavy deadlifts. He liked sitting on a bike, and I think we added some pushups in there as well because he was a big body guy. Despite him, I put in one burpee in there because I knew that would get under his skin 'cause he hated burpees a lot!"
You can check out Seth Rollins' comments in the video below:
Be sure to join our
WWE / AEW Discord server
and connect with other pro wrestling fans.
---