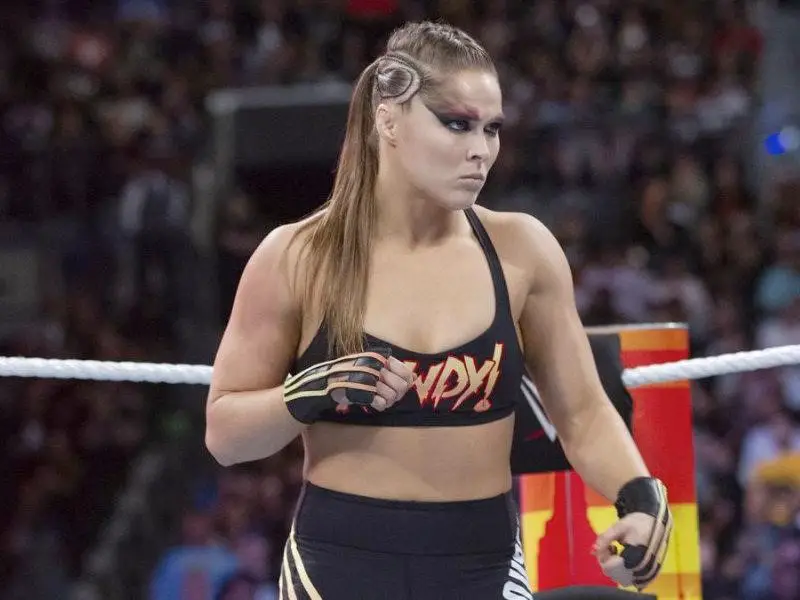 Wrestling and MMA – two sports with enough similarities in skills that over the years, we go from seeing athletes with UFC betting odds on them to watching them in the WWE (or vice-versa). Some have had success in both industries, while others were much better in one area than the other. You will recognize some names on this list, while a few people on the list you may have forgotten were at one point in their career fighting in a different sport. 
Ronda Rousey
No bigger name in sports has switched from MMA to wrestling than global superstar Ronda Rousey. For a while, Rousey was the biggest name in women's MMA and maybe the second biggest name (behind Conor McGregor) in the entire sport. But after a few losses and injuries, Rousey looked for her next endeavour. Rousey decided the WWE (with a bit of acting) was her next logical career path – and she made the right move. While she had great success in wrestling – eventually, the travel (and maybe the "ungrateful fans") wore on her, and she has not fought since 2019. She is currently pregnant and likely not to return to sports or entertainment until 2022.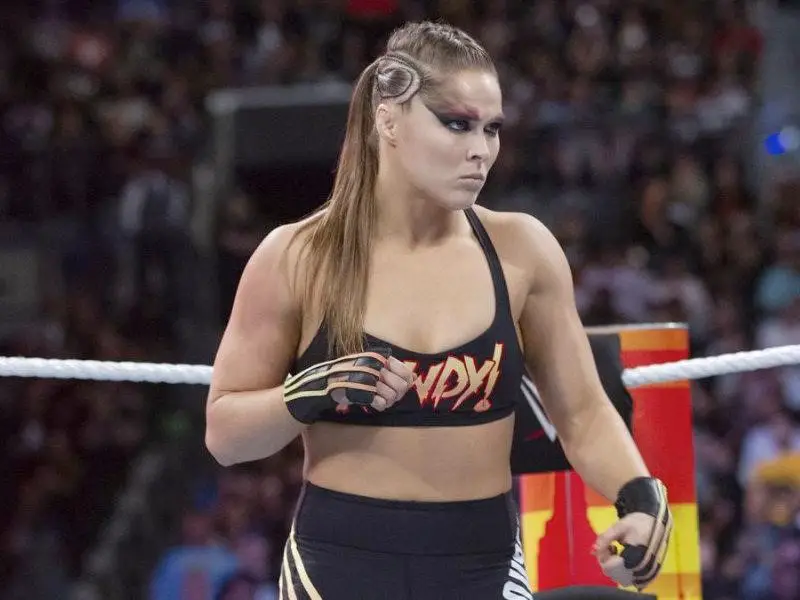 Ken Shamrock
Ken Shamrock made his debut at UFC 1 – and is considered one of the most important fighters in the sport's history. He helped grow the UFC and became one of the first household names from the Octagon. However, he also spent some time in the WWE (although it was so long ago, it was the WWF). After a loss to Severn, Shamrock decided to take a swing at professional wrestling. While never the biggest name in the ring, he did hold the Intercontinental and Tag Team Championship. He would eventually return and end his career in the UFC. 
CM Punk
For a while, CM Punk was one of the biggest names in wrestling – spending his career as a hero and heel. After some injuries and disputes with the WWE, CM Punk walked away from wrestling and turned his sights to the UFC. Punk (real name Phillip Jacks Brooks) made his UFC debut at UFC 203 (a loss to Mickey Gall) and followed it up with another loss (this time to Mike Jackson) at UFC 225. He returned to the WWE – this time working with Fox as a commentator on WWE Backstage – in 2019. However, the show was cancelled, and he has since not returned to the ring or commentating.
Brock Lesnar
Few people have had careers as all over the place as Brock Lesnar. Lesnar started as a talented wrestler at the University of Minnesota before signing on with the WWE in 2000. After success and some disagreements, Lesnar left the WWE – to the shock of most, not joining the UFC, but tried out for the National Football League. After getting cut by the Minnesota Vikings in training camp, Lesnar returned to some smaller wrestling ventures before turning his eyes on the UFC. After losing the UFC Heavyweight Championship, Lesnar made his return to the WWE. Since 2012, he has split time between many ventures, including the WWE, one UFC fight (with others mentioned as possibilities) and other ventures in entertainment.
Shayna Baszler
Shayna Baszler started her career in MMA, slowly fighting her way up through smaller leagues into the UFC. While she made the UFC in 2014, she only lasted two fights in the Octagon (and just one more professional MMA) before switching career paths from MMA to professional wrestler. Now Baszler is one of the best female competitors in the WWE and likely – at age 40 – never to fight professionally in MMA again.
Dan Severn
One of the first UFC fighters – along with fellow listmaker Ken Shamrock – Dan Severn had a lengthy career in both MMA and wrestling. Severn has 127 career MMA fights, starting in 1994 until 2012. During the start of his UFC career, Severn was also fighting in the National Wrestling Alliance – and eventually making it to the WWF for two years. While Severn was never the biggest name in wrestling, he is the only person to hold a championship in the UFC and professional wrestling simultaneously, so that's at least worth something.
Be sure to join our
WWE / AEW Discord server
and connect with other pro wrestling fans.
---