0 Michael Nakazawa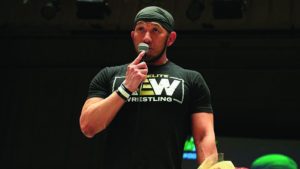 Name

Michael Nakazawa

Real name

Masatsugu Nakazawa

Leagues

AEW

Birthday

August 11, 2023

Age

0
AEW Michael Nakazawa
Michael Nakazawa is a rising star in the world of professional wrestling, known for his unique and unconventional style. With an intense passion for the sport, he brings an exceptional level of energy and enthusiasm to every match. Fans are drawn to his comedic persona and unorthodox tactics, which often catch his opponents off guard. Nakazawa's signature move is the "Baby Oil" technique, where he douses himself in oil to slip out of holds and gain a tactical advantage. His entertaining performances and magnetic personality have firmly established him as a fan favorite in wrestling circles worldwide.
Pro Wrestling News – Michael Nakazawa
---
Google News – Michael Nakazawa
Be sure to join our
WWE / AEW Discord server
and connect with other pro wrestling fans.
---

AEW Women

#sp-player-gallery-4352 { margin: auto; } #sp-player-gallery-4352 .gallery-item { float: left; margin-top: 10px; text-align: center; width: 33%; } #sp-player-gallery-4352 img { border: 2px solid #cfcfcf; } #sp-player-gallery-4352 .gallery-caption { margin-left: 0; } /* see gallery_shortcode() in wp-includes/media.php */