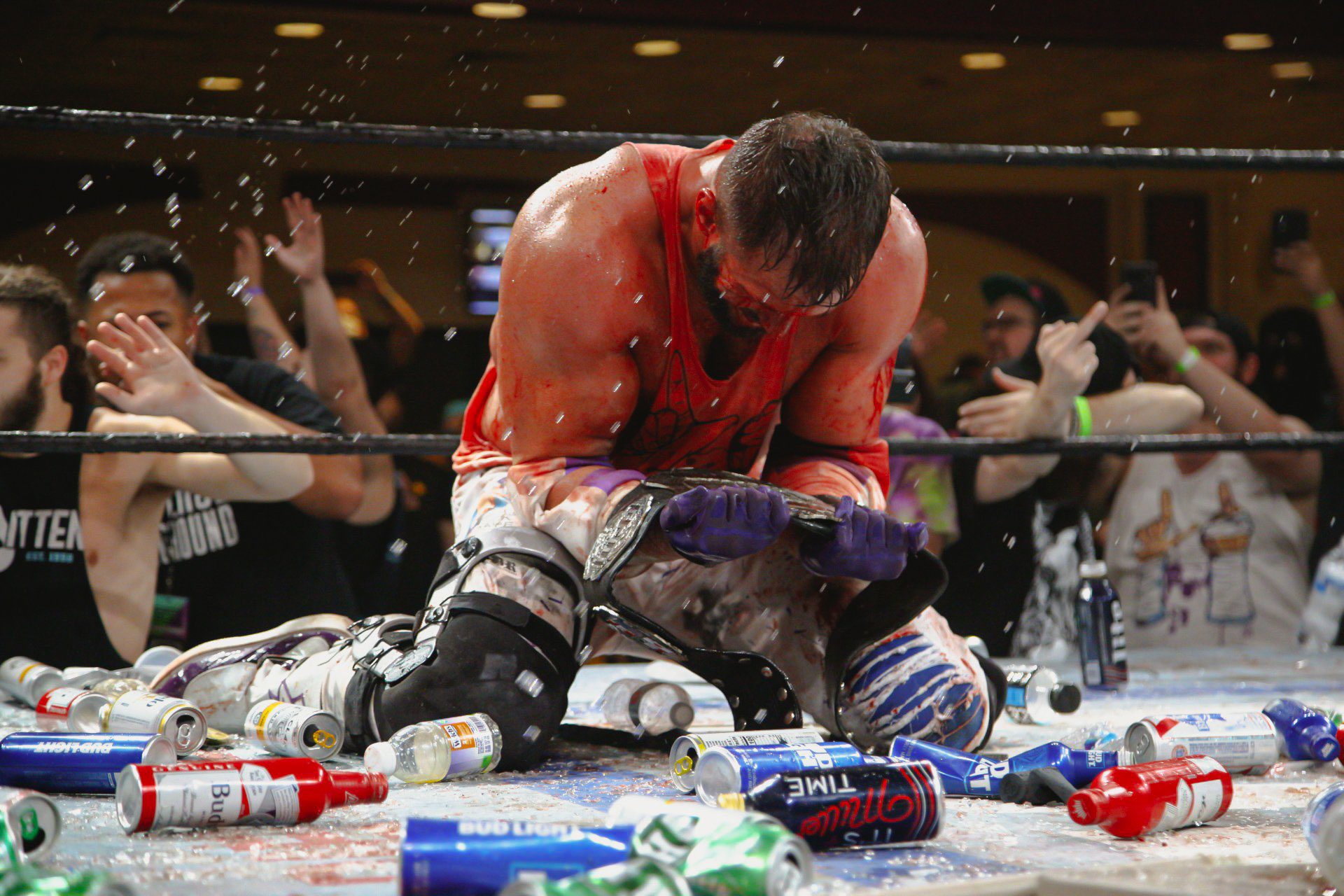 The world of professional wrestling is still grappling with the sorrow of losing both Terry Funk and Bray Wyatt, who tragically passed away within 48 hours of each other last month. Matt Cardona, who spent several years with Wyatt under the lead of WWE, recently shed light on the incredible influences these two legends had on pro wrestling during an interview with Battleground Podcast.
Rather than being embedded in the grief that he and his fellow wrestlers are still facing, Cardona chooses to emphasize the remarkable legacies that Funk and Wyatt have left behind.
"You cannot come close to estimating the immeasurable contributions they've made in this field," Cardona stated. He revealed his profound respect for Terry Funk, drawing from him for inspiration in his mission enriching the GCW and indie's locker room culture, much akin to Funk's pioneering influence on ECW.
"And as for Bray, his loss is still a shock and incredibly saddening," Cardona continued. He reminisced about the numerous instances he worked alongside Bray, from his FCW callup to the numerous road trips they embarked on. Cardona never tried his hand at 'The Fiend' tactics that Wyatt perfected, always acknowledging the latter's superior status on the cards.
Cardona's last encounter with Wyatt was at Chicago Airport a few months before the untimely demise of the WWE superstar. Despite being preoccupied with the Midwest indie dates, and the WWE SmackDown happening in the Windy City, their brief interaction and shared embrace stands out in Cardona's memory.
"We simply exchanged a few words and a warm hug, despite not being the closest of friends. Bray was just that kind of person – friendly, exuberant, and always bringing a positive aura. His loss is deeply moving, and my heartfelt condolences go out to his family during this tragic period," shared Cardona.
Be sure to join our
WWE / AEW Discord server
and connect with other pro wrestling fans.
---