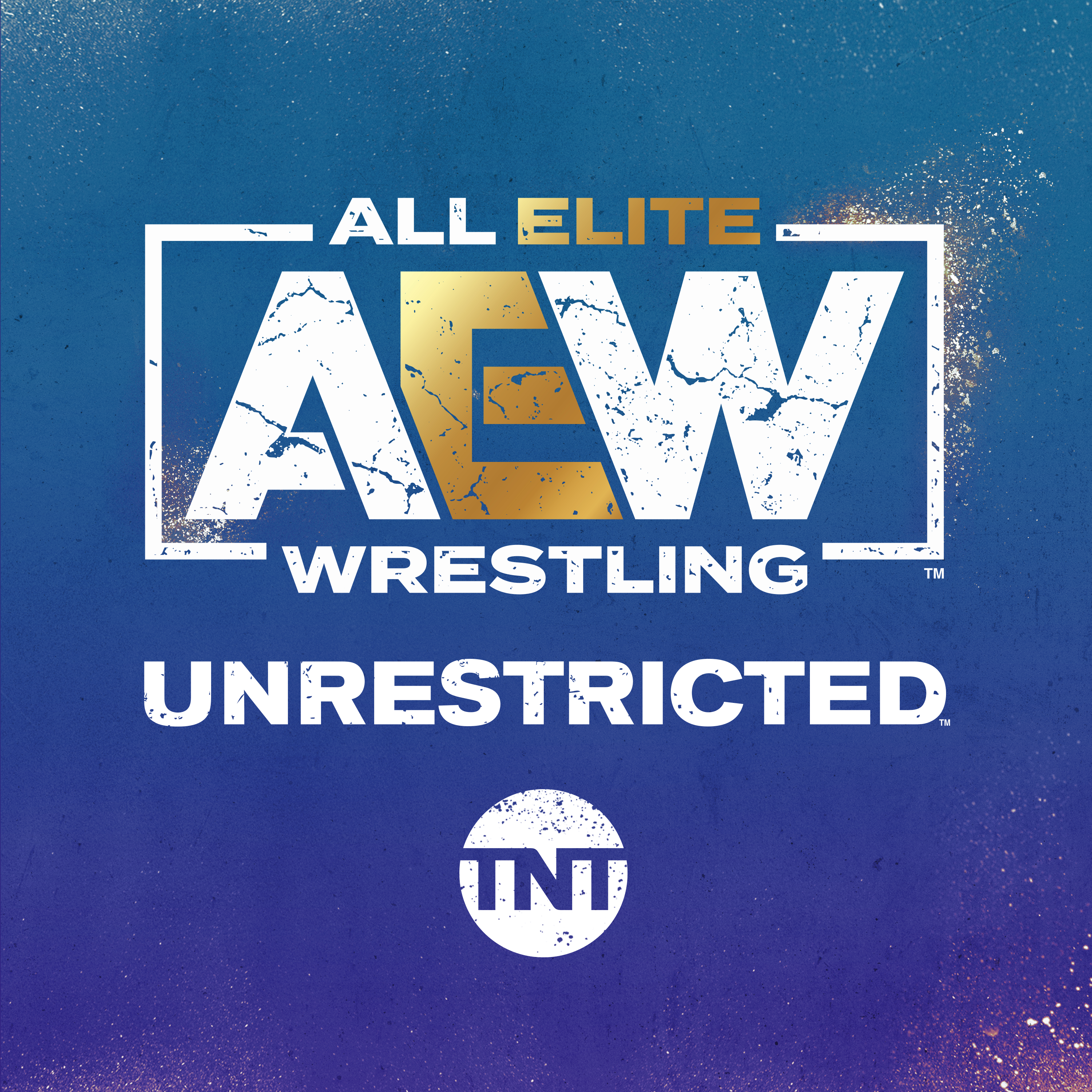 AEW Unrestricted was live at FanFest with a fantastic lineup of guests!  Dark Order's -1, with 10 in tow, took the stage with Ref Aubrey and Tony Schiavone to talk about leading the Dark Order, his relationship with Tay Conti, carrying forward the legacy of his father (the late, great Mr. Brodie Lee), and his future plans to take on the AEW World Champion! 
10 explained how he came to join Dark Order, what it's like having a "mini me," and his surprise gift for -1.  Abadon joined the festivities after that, and in between her "yes" and "no" answers and scaring Ref Aubrey nearly to death, Abadon also managed to attack Tony Schiavone (video will be available on YouTube starting Monday, June 14).
Luckily Tony survived the attack and was able to welcome AEW World Champion Kenny Omega for an interesting chat about wrestling during the pandemic, world domination, being THE BEST athlete, fan connection (or lack thereof), and a curious run-in with AEW TNT Champion, Miro.
Thanks to our sponsor AEW Casino!  Download it now: aewgames.com/getcasino.
-1 on being the leader of the Dark Order:
"My mom says that she's the actual leader, but I argue with her a lot 'cause she says she's the leader. But I'm actually the leader because I'm the second generation of my dad, and my dad was the leader."
Kenny Omega on being a real athlete:
"We happen to be really successful in professional wrestling, and no, we're not the carny type of wrestler who you're gonna find at the local saloon slamming back beer after beer after beer, who have to take their bellies off the table to get into the bar fight."
Be sure to join our
WWE / AEW Discord server
and connect with other pro wrestling fans.
---