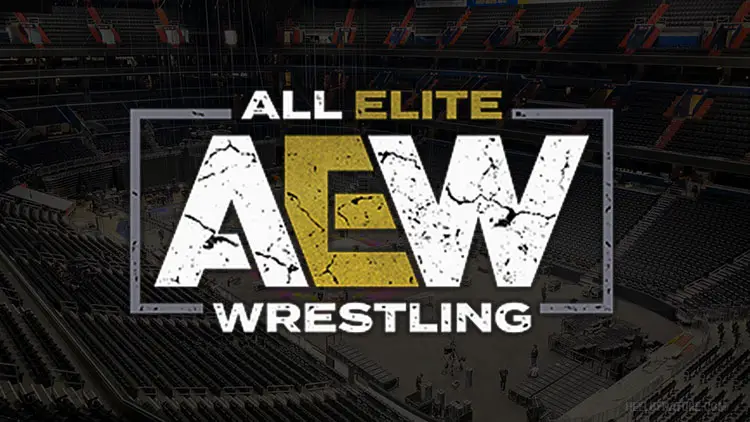 According to Heel By Nature, AEW filed to trademark the "Forbidden Door" and "Forbidden Portal" terms this past Monday, February 8th, 2021 with the USPTO (United States Patent and Trademark Office) under the merchandise and entertainment services.
The "Forbidden Door" term has been used as of late regarding AEW's business partnership with NJPW. It was first used as a build up to the Hiroshi Tanahashi vs. Chris Jericho Matchup at Wrestle Kingdom 14 where Tanahashi told Tokyo Sports in an interview that once he is able to face Jericho, especially in a championship match, then the forbidden door will be open.
This past Tuesday night's episode of IMPACT saw yet another paid advertisement segment from All Elite Wrestling President and CEO Tony Khan and AEW announcer Tony Schiavone.
During the segment, Tony Khan talked about being asked when he is going to open the forbidden door and allow NJPW and IMPACT talent to appear in AEW. Khan said that he doesn't know what it is and then he figured it out all along that the forbidden door is him.
AEW submitted the following use descriptions to the USPTO (United States Patent and Trademark Office) for the "Forbidden Door" and "Forbidden Portal" terms:
"IC 025. US 022 039. G & S: Bandanas; Hats; Headwear; Pants; Shirts; Shorts; Socks; Sweatshirts; Undergarments; Jackets; T-shirts"
"IC 041. US 100 101 107. G & S: Educational and entertainment services, namely, a continuing program about wrestling accessible by radio, television, satellite, audio, video and computer networks; Entertainment services in the nature of development, creation, production, distribution, and post-production of wrestling programs and events; Entertainment services in the nature of live wrestling performances; Entertainment services in the nature of production of wrestling programs and events; Entertainment services, namely, production and distribution of ongoing television programs in the field of wrestling; Entertainment services, namely, providing ongoing webisodes featuring wrestling via a global computer network; Entertainment services, namely, an ongoing multimedia program featuring wrestling distributed via various platforms across multiple forms of transmission media; Entertainment services, namely, an ongoing series featuring wrestling provided through a global computer network"
"Intent to Use: The applicant has a bona fide intention, and is entitled, to use the mark in commerce on or in connection with the identified goods/services."
You can check out Tony Khan's paid ad segment in the video below:
The following is a paid advertisement from @AEW. #ForbiddenDoor @TonyKhan @tonyschiavone24 pic.twitter.com/fQNvBan2TM

— IMPACT (@IMPACTWRESTLING) February 10, 2021

AEW Media Briefing with Cody Rhodes – 3-3-2021