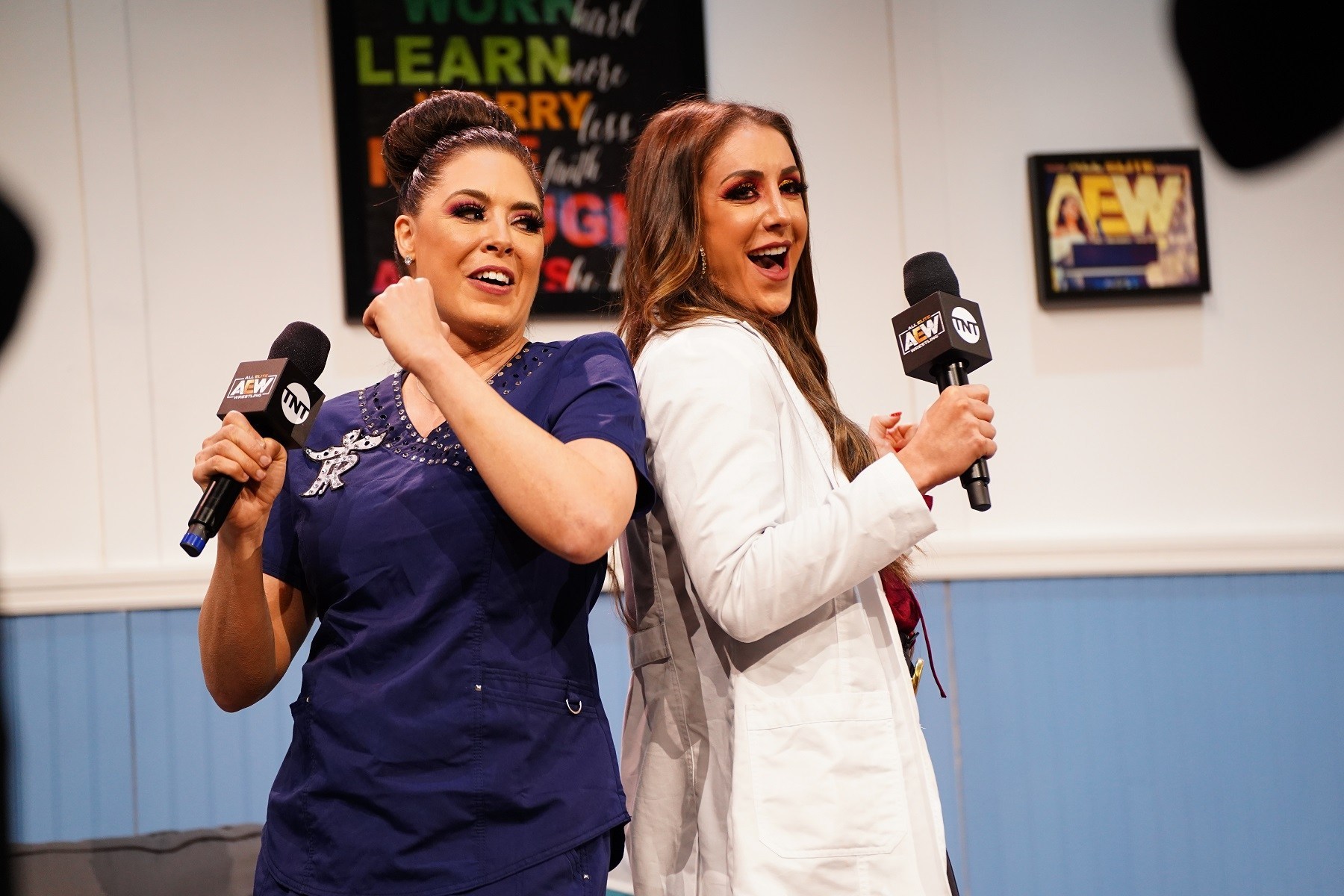 One of the most popular Women's Tag Teams in All Elite Wrestling right now is the team of Dr. Britt Baker and Rebel, who forged their partnership back in April 2020 when the company was airing their Rules Of Being A Role Model video vignettes.
Baker and Rebel were really making a name for themselves and they were a staple in the Women's Division of AEW, but the company reportedly thought of splitting them up at one point.
Britt Baker recently spoke with Sports Illustrated on this idea of AEW considering splitting them up. Britt Baker said she's so happy that the rest of the world is seeing Rebel's talent and that Rebel is so passionate about wrestling.
Baker also said that once Tony Khan saw herself and Rebel together, he thought their interaction was great and it just made sense to keep them together.
Britt Baker then said at one point, there was talk of her turning on Rebel, but she can't as Rebel is important to Dr. Britt Baker and they are having so much fun together.
This is what Britt Baker said:
"I am so happy that the rest of the world is seeing her talent. When we started 'The Rules of Being a Role Model,' she was the makeup artist. She's so passionate about wrestling, she was written into the first scene, the one in my dental office, as Reba. Once Tony saw that, he thought our interaction was great. We all thought it made sense to keep us together."
"At one point, there was talk of me turning on her. But I can't. She's that important to Dr. Britt Baker. We are having so much fun together. We always say, 'Just let us flow; don't overcomplicate things,' and that's when you get the greatest product quality from us. Just let us flow, and we're going to hit it out of the park."