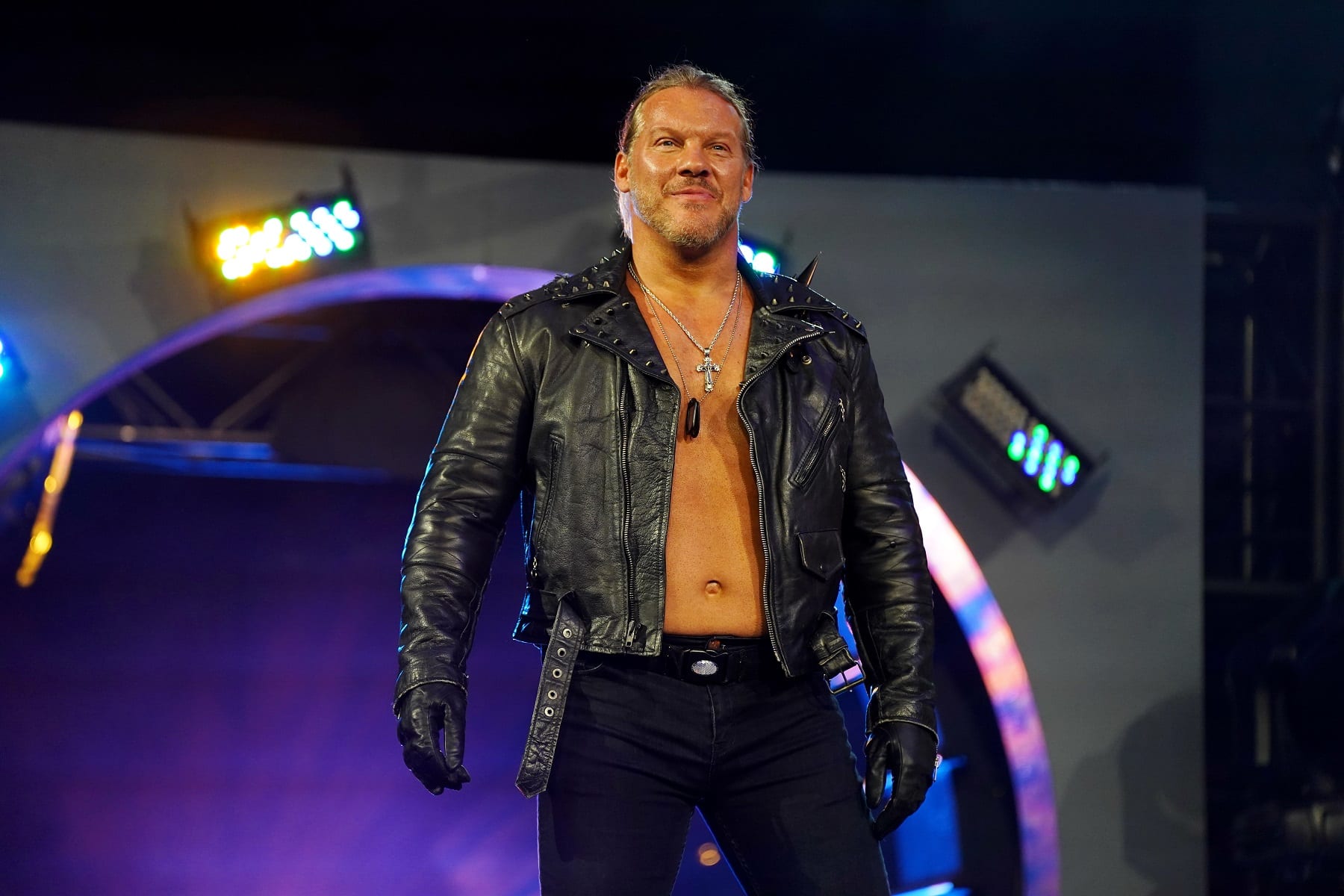 Just recently, top AEW Star Chris Jericho filed to trademark his "God of War" nickname with the USPTO (United States Patent and Trademark Office) for merchandise and entertainment services. Chris Jericho had the trademark filing done through Attorney Michael E. Dockins, who has helped several AEW talents file their trademarks in the past as well, which was done on the behalf of Chris Irvine, Inc. Jericho listed July 1st, 2021 as the First Use and First Use In Commerce dates.
Also included in the trademark filing are photos of Jericho's new AEW "God of War" t-shirt, which can be seen in the post below.
Next Wednesday on AEW Dynamite, which is the Fyter Fest Night 2 episode, Jericho's feud with MJF will continue as he faces Shawn Spears in his "The 5 Labors of Jericho: Chapter 1" storyline, where Spears can use a steel chair, but Jericho can't. The storyline is that Chris Jericho must go through several stipulations and opponents in order to get a one-on-one match with MJF and his match on Dynamite next Wednesday against Shawn Spears is the first step.
Below is the use description Chris Jericho submitted to the USPTO:
"G & S: Hats; Shirts; Socks; Bandanas; Sweatshirts; Hooded sweatshirts", as well as "G & S: Entertainment in the nature of wrestling contests; Entertainment services, namely, wrestling exhibits and performances by a professional wrestler and entertainer; Entertainment services, namely, live appearances by a a professional wrestler and sports entertainer; Entertainment services, namely, personal appearances by a professional wrestler and sports entertainment personality; Entertainment services, namely, televised appearances by a professional wrestling and sports entertainment personality; Providing wrestling news and information via a global computer network; Providing online interviews featuring professional wrestling and sports entertainment personality in the field of professional wrestling and sports entertainment for entertainment purposes."
You can check out Chris Jericho's post below:
I am the #GodOfWar in #AEW…and that ain't no mythology! Available NOW at https://t.co/QjAkpl2Vwa! @AEW @PWTees pic.twitter.com/FVIWCdq1jB

— Chris Jericho (@IAmJericho) July 9, 2021