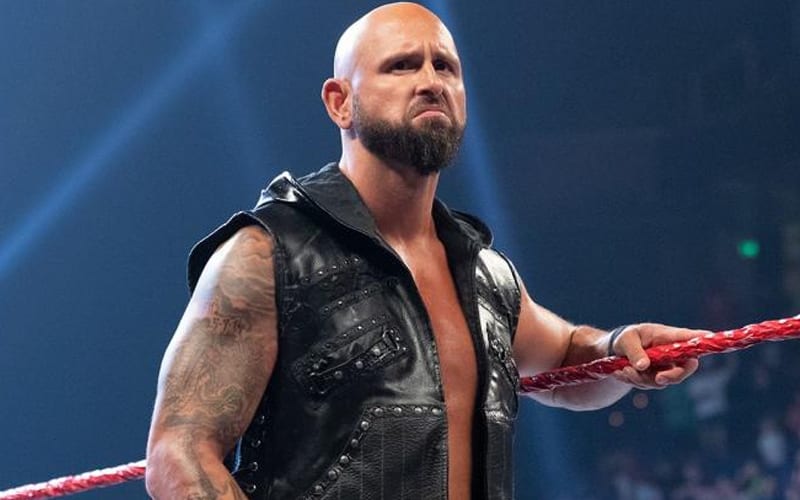 Karl Anderson did an interview with Sports Illustrated before his match against Jon Moxley at Fyter Fest, and he stated that he often looks back on his time in WWE with realization that it was a period in his life with very little opportunity.
Karl Anderson and Doc Gallows were part of a slew of shocking releases back in early 2020 that WWE had made hot off of their appearance at WrestleMania, where they accompanied AJ Styles to his fate in the graveyard against the Undertaker. They were let go quite simply, with a massive list of other members of the roster. Since that time, Anderson has shown, along with Gallows, that the decision wasn't at all the best for WWE to make; not only at AEW but at Impact as well.
It was just this past Wednesday at night 1 of Fyter Fest that Karl Anderson took on the returning Jon Moxley for the IWGP United States title. Unfortunately he lost to Mox, but the match will go down in history as perhaps being one of Anderson's best despite the loss. He stated:
"It's the biggest opportunity I've ever had…"

via Sports Illustrated
Which is a pretty big statement to make considering that he was at WWE for four years.
Prowrestling.net writer, Jake Barnett, once stated of Anderson's and Gallows' time in WWE:
"Anderson and Gallows have nearly had all the luster removed from them since their debut …They appear to be just another tag team that gets used as fodder whenever a main event story crosses their path…"

via Wikipedia
After the accolades he had achieved in New Japan Pro, National Wrestling Alliance, Pro Wrestling Guerilla and Ring Of Honor (as well as at the many other promotions and territories he worked in), the fact that Vince McMahon never saw him leading a faction or leading a particular storyline definitely rubbed him the wrong way, and it took its toll:
"What we do is scripted entertainment, and I'll be honest, there are times when I felt like I deserved more in WWE…Going on the road in WWE, especially in 2018 and 2019, I was taking my frustrations from the road back home. My wife didn't understand what I was going through; my kids couldn't understand why I was in a bad mood. All I wanted to do was get out of that bad mood. I was only home for two or three days, and then I had to go back to this (expletive) place I didn't want to go back to. A couple weeks very quickly turns into six months. I love my family so much, but that affected my life at home…"

via Sports Illustrated
But it was the turmoil he felt day in day out that led to his acceptance of the decision made by WWE, which led to his making the most out of his new opportunities at AEW and Impact:
"…Getting released by WWE was the best thing that ever happened to me."

via Sports Illustrated
Despite his loss at Fyter Fest Night 1, it sure was a step in the right direction, and many are wondering if it isn't a hint to a possible future singles run, which he most certainly deserves, no offence to Gallows. It'll be interesting to see what he does next.
Be sure to join our
WWE / AEW Discord server
and connect with other pro wrestling fans.
---