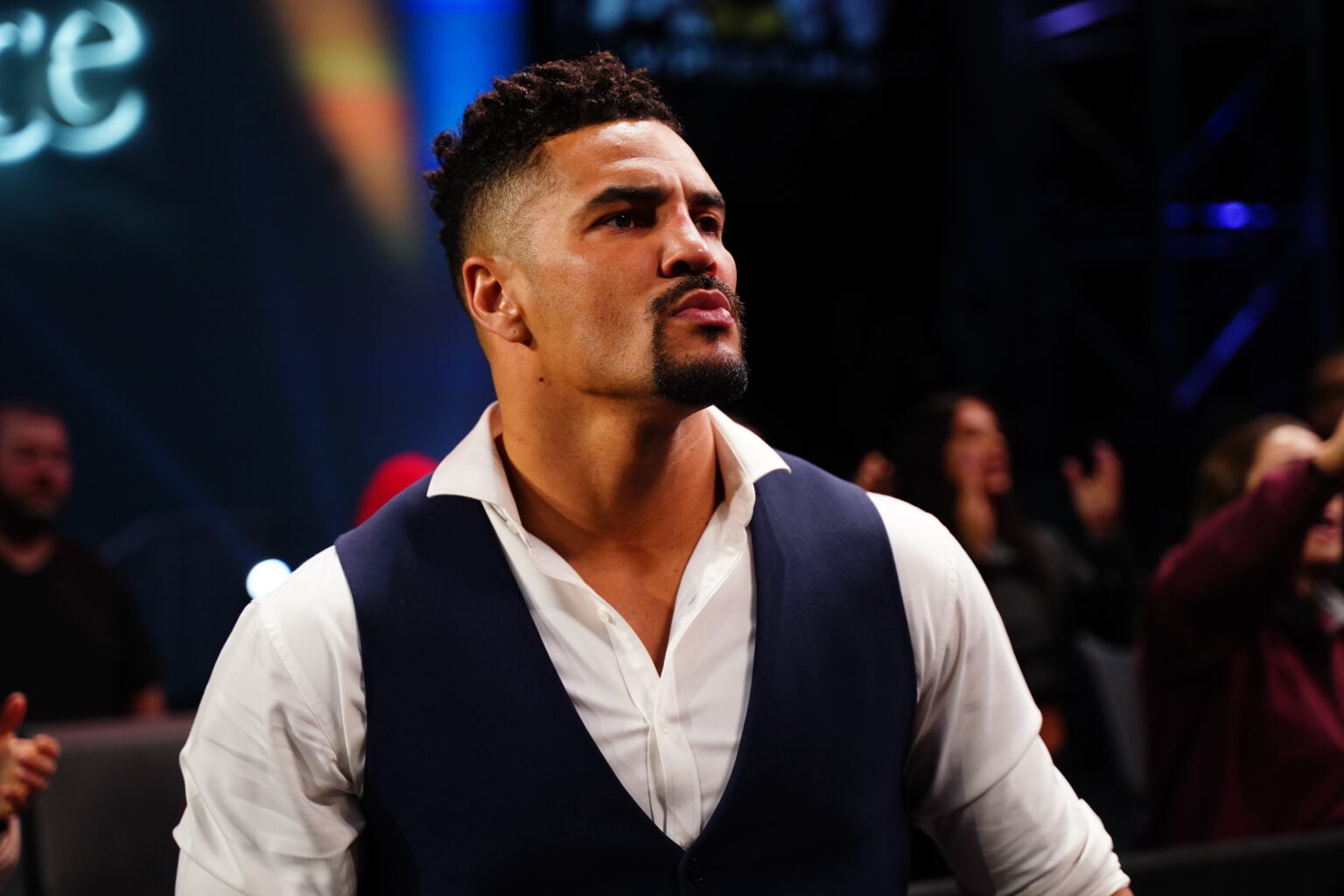 Shortly after Jonathan Gresham captured the ROH World Title by defeating AEW Star Jay Lethal at ROH's recent Final Battle: End Of An Era PPV, fellow AEW Star Anthony Ogogo took to Twitter and took a shot at Gresham for his win by saying Jonathan Gresham becoming the last ROH World Champion reminds him of when Hornswoggle was the last ever WWE Cruiserweight Champion, to which Gresham's wife of course took offense to.
This would then lead to a back-and-forth between Ogogo and Gresham's wife, IMPACT Star Jordynne Grace as Grace would take a shot at Ogogo's in-ring experience and said he was disappointed to find out she was already married. Ogogo then responded to Jordynne and said hammerlocks are for kids, which is why Gresham can do them and he currently knocks mf's out.
A fan would then add to the conversation and mention that Ogogo should settle things like an adult on Grace's onlyfans dms, to which Grace responded, "He tried, I had to ban him!" The exchange didn't end there as the AEW Star posted another tweet, where he mocked the ROH World Champion by calling him Lil Bill, to which Grace responded with one final tweet to end the back-and-forth, in which she said made fun of Ogogo's name.
Fightful Select reports that Ogogo's comments were not looked upon favorably by a number of AEW Stars since Grace and Gresham weren't part of an angle with Ogogo in AEW. One person even stated they don't believe Anthony Ogogo was genuine in his comments and believed that he was only working an angle with the ROH World Champion, who is now a free agent following the company's major hiatus, but by the time it was made perfectly clear that it was not a work, the same person said the AEW Star took things too far.
There's no word yet on if any AEW officials spoke with Ogogo in regards to the Twitter back-and-forth with Gresham and Grace, but the heat was said to not be as substantial as first believed. The Octopus is someone who is well respected in the wrestling industry and people have noted that if he was to be included in an angle, then he should have been given a heads up first. The situation was described as something that people don't believe can't be fixed and people close to the ROH World Champion believe he will handle the situation interpersonally. There is also no word yet on if Gresham will be signing with AEW any time soon, but updates will be provided once it has been made available.
You can check out the twitter exchange below:
Super cute that @TheJonGresham was the last ever ROH champ, kinda reminds me when Hornswoggle was the last ever cruiserweight champ. Congrats kiddo.

— Anthony Ogogo (@AnthonyOgogo) December 12, 2021
Sorry darling, who are you?

Hammer locks are child's play, that's why Gresham can do them. I'm at the knocking mf's out and becoming the best athlete turned wrestler there's ever been, part!

Smooches ?. https://t.co/qp8Yeud7sk

— Anthony Ogogo (@AnthonyOgogo) December 12, 2021
You two should should be celebrating the 'big' title win. Have fun, just don't let Lil Bill chew bubblegum, ya know because he's a 35 year old that wears braces ? ?. https://t.co/FH7MjuCAJQ pic.twitter.com/LQwYATS0LK

— Anthony Ogogo (@AnthonyOgogo) December 12, 2021
Jon Gresham is apparently 5'4"

I never knew that.

I've wrestled him a bunch of times and still had to google it. You know why? Because it doesn't matter.

He's the best wrestler I've ever shared a ring with. The best.

Oh he's also a professional & humble person.

Ok I'm done

— Josh Alexander (@Walking_Weapon) December 13, 2021
Super cute how you try and downplay something that wrestling fans still remember to this day, 14 years later.

Kinda reminds me of when you…wait, what have you done again that's noteworthy??? https://t.co/pdnncq1Eoy

— Dylan Postl (@DylanPostl) December 12, 2021
No it's not an angle. It is not a gimmick. We are not working on this together. It is simply someone going into business for themselves. And legit taking shots at myself and my wife online. But please continue to support that kind of behavior as its seems to entertain you.

— G R E S H A M (@TheJonGresham) December 21, 2021
Bruv, taking shots? When I shoot mountains fall! Nothing but lighthearted jabs to the champ, was only a bit of fun kid, no need for tears. And I said nothing to wifey other than I didn't know who she was, & I didn't. If u want to chat man to man u know where to find me, champ ?. https://t.co/HdcIbLTjas

— Anthony Ogogo (@AnthonyOgogo) December 21, 2021
Be sure to join our
WWE / AEW Discord server
and connect with other pro wrestling fans.
---