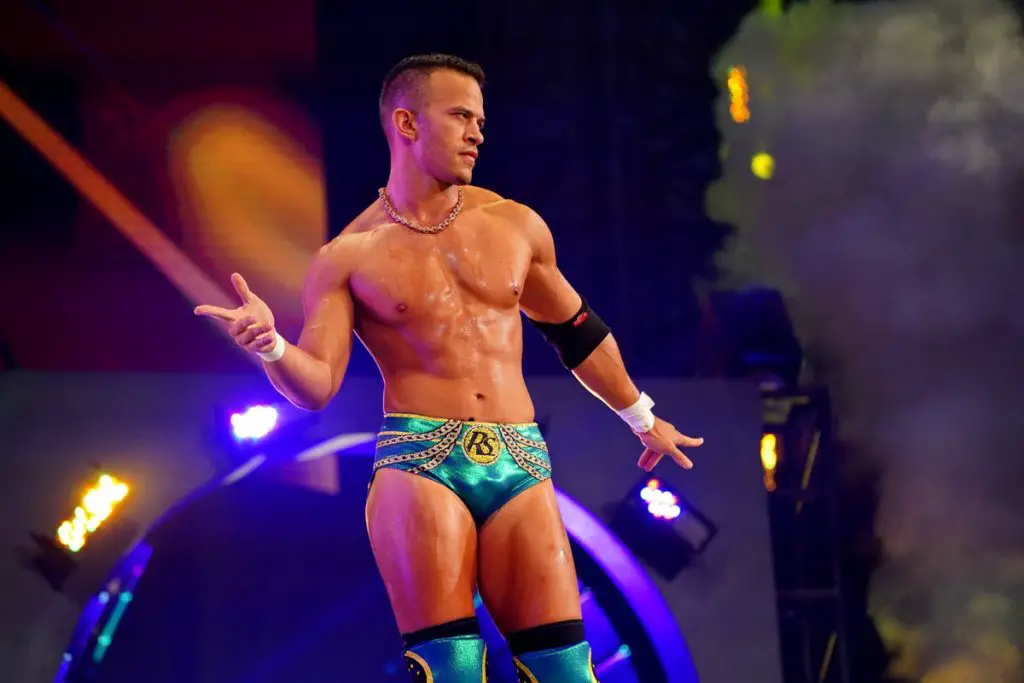 In the latest developments from the pro wrestling world, AEW's Ricky Starks has made moves to secure his ring name, according to recent records from the United States Patent and Trademark Office (USPTO). The news has sent shockwaves through the wrestling community, as Starks filed a trademark application through Dream Palace LLC.
The exciting twist in this tale came to light on October 16, when the application, which intriguingly covers action figures, was officially filed. The trademark application has been completed for "RICKY STARKS" across a variety of merchandise, primarily focusing on action figure toys and accessories. This strategic step brings potential for an exciting range of collectibles that fans can look forward to.
The detailed listing on the USPTO website offers an inside look at the process and provides some interesting reveals. Among the curious specifics of the application are the goods and services it covers. These include "Action figure toys", "Action figures", "Action figures and accessories therefor", and "Toy action figures and accessories therefor". The record also indicates a "first use" date and "first use in commerce" date, both listed as April 20, 2022.
This recent development marks Starks' second trademark application for his ring name. His first filing was related to clothing, indicating a keen interest in extending his brand beyond the wrestling ring. As pro wrestling news reporter, it is fascinating to see where this path could lead for Starks.
Dream Palace LLC, the company listed as the applicant, is also interesting to note. This Texas-based Limited Liability Company, is the driving force behind this trademark move. With Michael E. Dockins listed as the Attorney of Record, the platform is set for what could be a game-changer in the wrestling action figure market.
In the broader landscape of wrestling trademarks, WrestleTalk.com continues to maintain a tracking system for applications from both WWE and AEW. They offer a comprehensive insight into the world of wrestling trademarks, further underscoring the importance of securing ring names and associated merchandise.
To delve deeper into the fascinating world outside the ring, I recommend WrestleTalk's new book, 'Wrestling Unmasked.' This book presents an invaluable peek behind the curtain of wrestling's unspoken stories, politics, drama, and the captivating backdrop against which this sport unfolds.
In conclusion, Ricky Starks' latest trademark venture is a decisive step in his journey as a pro wrestler. With this move, fans are on the edge of their seats, eagerly anticipating what might come next from the AEW's prodigy in the domain of action figure toys. Whatever the outcome, it's certainly an exciting time in the wrestling business.
Be sure to join our
WWE / AEW Discord server
and connect with other pro wrestling fans.
---