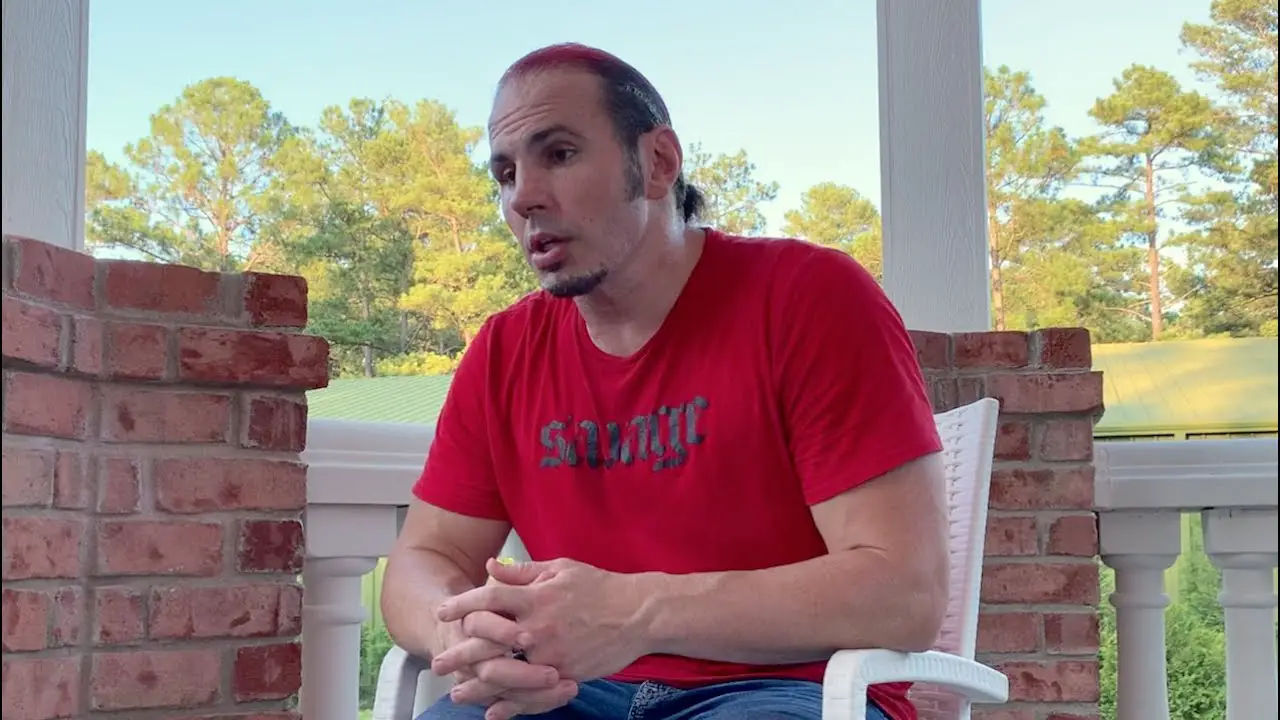 AEW star Matt Hardy shared his thoughts on the latest "Extreme Life of Matt Hardy" podcast about people who don't like Kenny Omega and The Young Bucks. Matt said that if people don't appreciate them individually, then that's understandable as many people may not like The Hardy Boys.
Hardy stated that people who don't understand pro wrestling and how these three have changed the trajectory of wrestling don't understand the work. The veteran performer said that if All Elite Wrestling is in business, then it is because of these three talented superstars. Matt Hardy went on a rant and called the fans some words we wouldn't want to use on our platform.

Matt talked about how Kenny Omega, Matt Jackson, and Nick Jackson changed the course of pro wrestling in New Japan. The talented superstar discussed how these three broke boundaries and created a new dimension of wrestling. He said that if people (he addressed those that hate these three) hate them, then they don't know the professionalism, innovation and pro-wrestling innovation of Omega and the Jackson brothers. One cannot deny the points put forward by Matt Hardy, as the wrestling industry has seen a paradigm shift after AEW came along.
What changed after AEW was formed and Matt Hardy debuted?

All Elite Wrestling has seen various brutal matches as the fans didn't want the PG product. Wrestling fans wanted the bouts to be like the non-PG era, and the company delivered. Kenny Omega is a gaming expert, and his expertise has helped AEW Games, thereby giving the wrestling juggernaut a competition in this division. AEW is new in the business, but with the visionary minds of the trio at work, one can rest assured that the product will become better and compete with the WWE. Kenny Omega and The Young Bucks are called The Elite, and there's no denying that they are a trio that has exceptional professionalism in their approach. It's displayed continuously, including during the recent backstage meeting in AEW.
Omega told the talent that he has an open door policy to talk to anyone about anything. The Young Bucks have a similar approach. They perform to the best of their abilities between the ropes. We will see if Will Ospreay will respond to Kenny Omega's promo in the coming weeks and if he and his group will fight The Elite.
What do you think will happen? Drop your thoughts in the comments.
Be sure to join our
WWE / AEW Discord server
and connect with other pro wrestling fans.
---