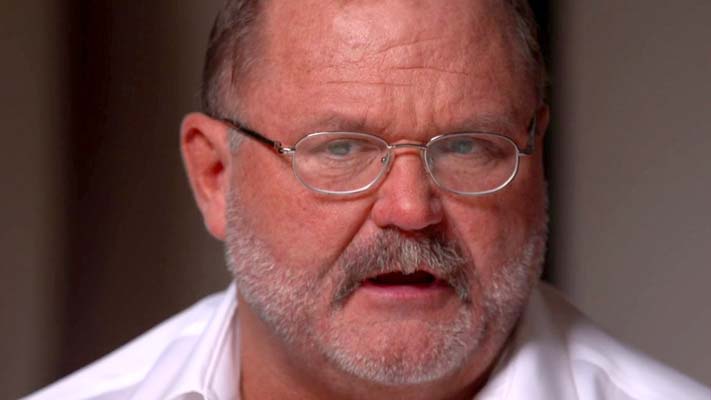 During his most recent Starrcast appearance, WWE Hall of Famer and legendary Four Horsemen member Arn Anderson took some time off to talk about a number of topics including his role in All Elite Wrestling.
According to Arn Anderson, his current role with the company doesn't really have that much to do with the product itself, but more on the talent side and developing their characters on a weekly basis. Arn Anderson also said that it is pretty flattering to him to be able to walk through the AEW locker room with the younger talents even knowing who he is.
This is what Arn Anderson said:
"I really haven't had a lot to do with AEW as far as the nuts and bolts, I've just kind of been talent so far. Which has been great; [the talent] is so in tune with the product." "I'm just – Jesus Christ, guys, I'm 61 years old. To be able to walk through the locker room with these kids and them even know who I am, it's pretty flattering to be honest with you."
Anderson then talked about still getting used to all of the wrestlers in the locker room, especially the younger talents, but he did specially mention MJF being a real a**hole and not wanting to get into a verbal joust with him.
This is what Arn Anderson said:
"I'm just getting used to all of those guys; I haven't had a chance to see them perform a lot. MJF, are those the right letters? He is a real asshole!" "Now, I'm pretty good in the locker room about jousting. I'm pretty renowned about getting the last word pretty quickly. I don't know if I want to get into a verbal joust with that kid – he's a major smart ass."
Anderson then talked about AEW World Champion Chris Jericho being in the position he is as of the moment, which is a lead heel and a champion heel, but doing something that defines him and not trying to be someone like Roman Reigns or AJ Styles. Anderson also said that what Jericho is currently doing as a heel is perfect for him and in all of the years he has been in the business, he has learned something from him and picked up something in all of the places he has been in.
This is what Arn Anderson said:
"He's become very unlikable. Chris Jericho is a guy that has morphed into that lead heel, that champion heel, but he's not trying to be Luke Harper, or he's not trying to be Braun Strowman, or Roman Reigns, or AJ Styles. He's trying to be Chris Jericho, he's drinking bubbly laying in the bathtub, fully-dressed, all that stuff." "It's perfect for Chris; Chris is now probably looking at what? 25 years in the business? That close, and he's learned something from me everywhere he's been and in everything he's done. And [it's wise] surrounding himself with those two guys, LAX, and Swagger, and Sammy Guevara."
Be sure to join our
WWE / AEW Discord server
and connect with other pro wrestling fans.
---