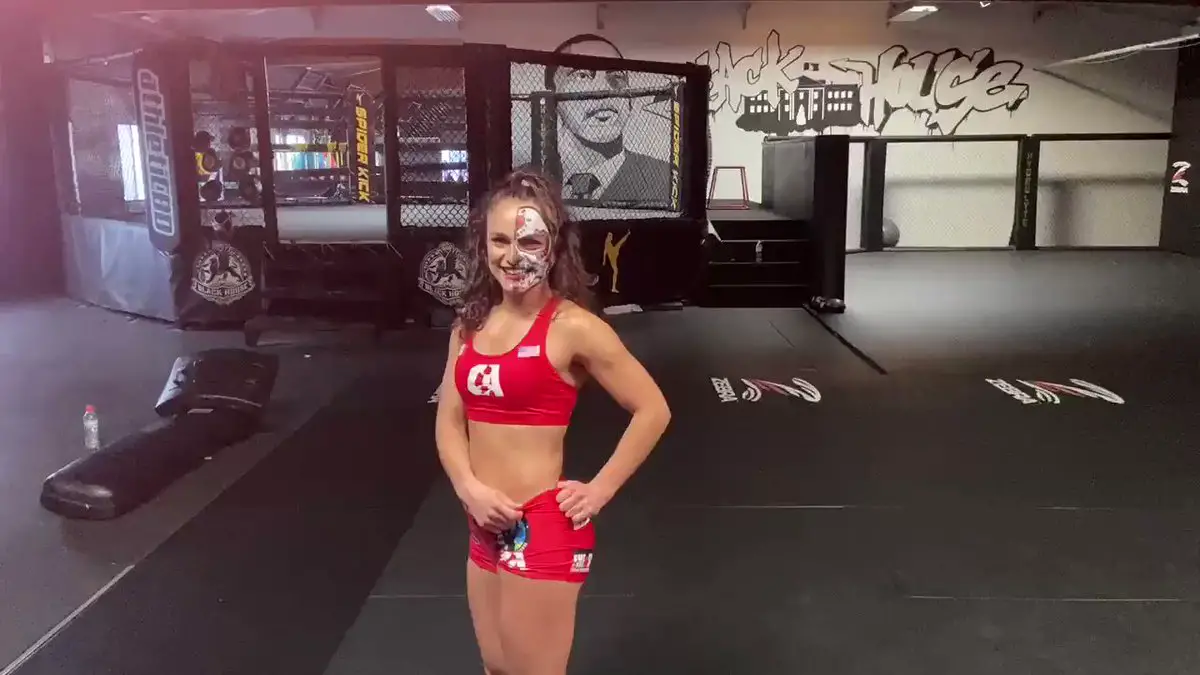 Ever since Thunder Rosa lost the NWA Women's Championship to Serena Deeb on Tuesday, many fans speculate she could be on her way out of NWA. Even Dave Meltzer reported that Rosa has interest from AEW and WWE. He even stated that WWE would likely be her destination.
Last night during AEW Dynamite, Rosa took to Twitter to tease which promotion she could sign with by writing AEW? WWE? NWA? on her leg.
Today, NWA President Billy Corgan, during a Q&A session on his Instagram, answered a fan's question about Rosa's status. According to the NWA President, she is under contract until 2021.
"No. You have to love press and media reports that don't contact the company she is under contract to but instead listen to someone who has my email address but doesn't write and ask. She's under contract thru 2021 and there's a reason for that (it's called excellence and faith)."
Meltzer latest said she is still under contract to the NWA for "a ways to go"
Still, her losing the belt and the tease on Twitter has to make fans wonder. 2021 is only a few months away. Even Meltzer said he thought the belt switch was interesting and was curious why they would do it if Rosa weren't leaving. 
Be sure to join our
WWE / AEW Discord server
and connect with other pro wrestling fans.
---