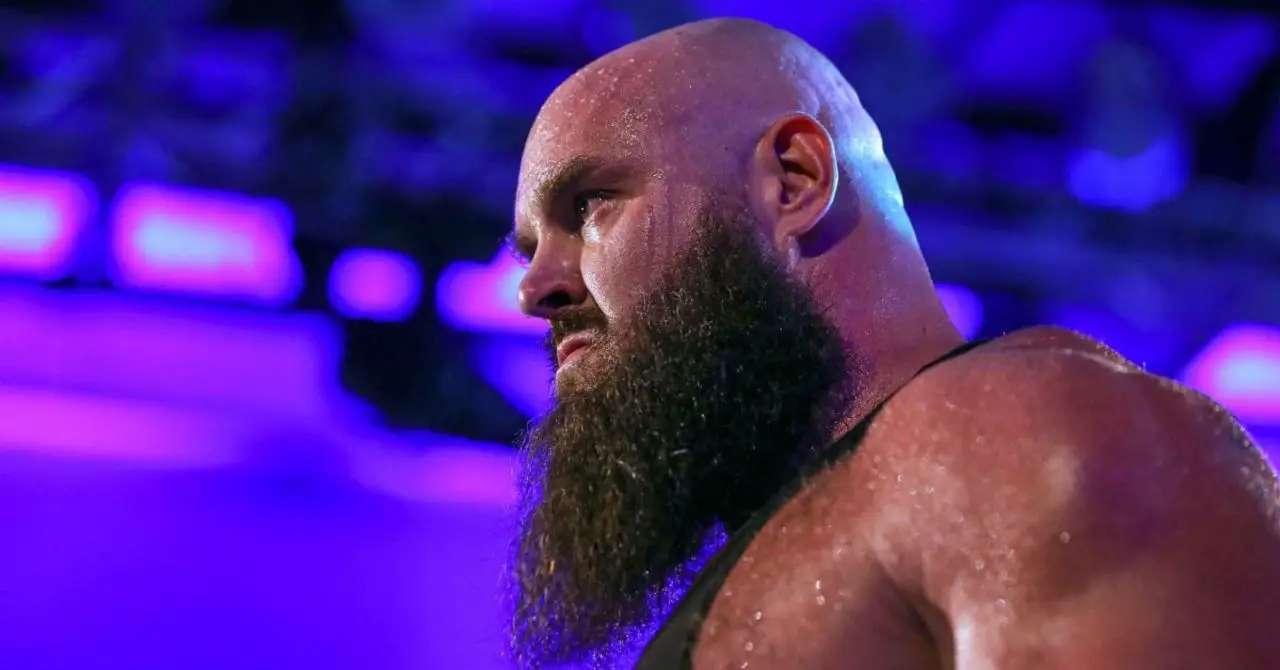 The Monster Among Men ponders a weighty decision and Thunder Rosa is set to be in action this evening against an up-and-comer at AEW's Fight For The Fallen event on Dynamite.
Braun Strowman ponders
After his June 2nd release from WWE, it was highly anticipated that Braun Strowman would premiere on AEW television once his 90-day no compete clause with WWE came to an end, but with the rumor mill running rampant recently, suggesting that WWE might be interested once more in re-hiring Strowman, it would certainly seem that the Monster Among Men has some pretty important decisions to make.
He mentioned as much on his Twitter feed this week, essentially stating the obvious…that both companies had made him offers, but only suggesting it; not really saying so word for word. Looks like Strowman has gotten a tad abstract on his time off.
So of course this isn't definite, but if we could force ourselves to read between the lines, it is quite evident. In his tweet, he simply wrote: "Choices, Choices, Choices!!" I think it's safe to assume he isn't referring to whether he should have a Big Mac or a Whopper, friends and dear readers.
It will definitely be interesting to see what choice he finally does make, but one could deduce that perhaps the better choice is AEW. Now, I'm just playing devil's advocate here, but maybe the newer company is the best option right now, as WWE proved with his release how he could possibly be treated moving forward.
"When someone shows you who they are, believe them the first time." –Maya Angelou

via Maya Angelou
It could happen again and yes, one could argue that it could happen in AEW, but it doesn't seem likely. The overall feel of AEW right now among the wrestling community is that it's the place to be, and they would have room for the likes of Strowman, where the options of what to do with him are in fact endless. Besides, with Punk and Bryan rumored to be going, AEW is now "must see TV," to borrow a quote from the old NBC slogan.
We hope he makes the right decision for his career. Regardless of where he ends up, he certainly has been keeping up with the workouts and looks to be in epic shape. Wherever he chooses to go, it should make for a big entrance, that's for sure.
Thunder Rosa set to have a match at Fight For The Fallen
As was reported by f4wonline, this will make the very first time that Thunder Rosa has a match with the company as a full-fledged member of the AEW roster. She will be facing none other than Julia Hart of the Varsity Blonds.
Rosa has been in action in AEW before. Who can forget her Unsanctioned Lights Out Anything Goes match with none other than the AEW Women's World Champion herself, Dr. Britt Baker (D.M.D.)? The match was certainly epic and we can expect thunderous things from Rosa moving forward as well. (Couldn't help the pun there, sorry.)
This match also comes hot off the heels of her match at Impact's Slammiversary where she faced Impact Knockout Champion, Deonna Purrazzo.
Julia Hart has not yet been signed with AEW officially as Rosa has, but many are hopeful. She has had matches on an appearance basis, as so many young wrestlers have for AEW, but hopefully her performance in this match can help. It should be an interesting match up as Hart has been performing exceptionally well and should go well with Thunder Rosa's style.