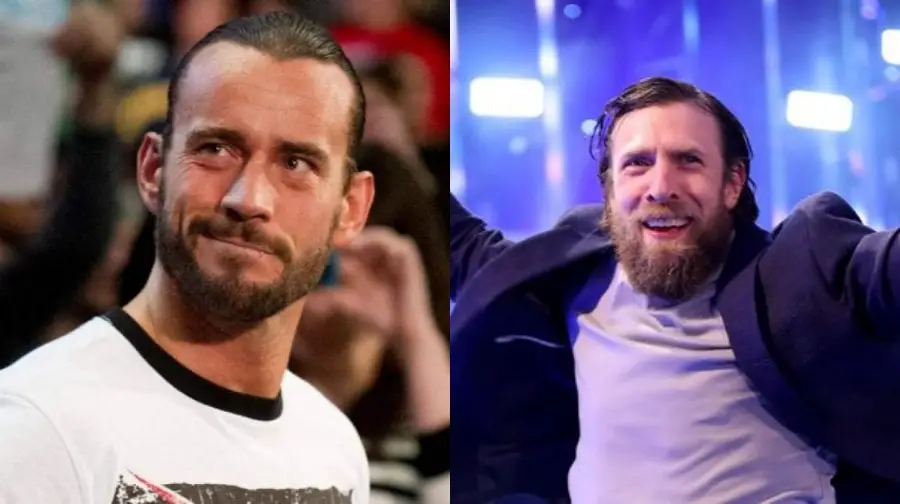 It was previously reported that former WWE Superstar CM Punk has been in talks for a potential return to in-ring competition, but that his in-ring return will reportedly not happen in the WWE. Punk's in-ring return will reportedly be taking place in AEW, but a contract has not been signed yet, nor has a timetable, return date or creative plan been put in place. Punk has been in talks with an official in AEW about a potential return, but neither has CM Punk nor the official in AEW confirm that talks have indeed taken place, though a number of WWE higher-ups have said that they believe the former WWE Star is heading to All Elite Wrestling.
Daniel Bryan, on the other hand, has reportedly already signed with AEW, with a source saying that he is "100% locked in." It was also noted that Bryan has been wanting to work a more relaxed and reduced schedule for the same amount of money he was making in WWE and that he wanted to have a little bit of creative input on his character and the opportunity to work in Japan, which were all met.
On a recent edition of the Wrestling Observer Radio Program, a discussion on CM Punk and Daniel Bryan signing with AEW took place with Dave Meltzer and Bryan Alvarez. According to Dave Meltzer, Bryan and CM Punk are definitely making their way to AEW and that is because they have already come to terms on a deal or that a deal is close to being reached. Meltzer also said that no one is All Elite Wrestling has confirmed it, but there are definitely signs that Punk and Bryan are coming in.
This is what Dave Meltzer said:
"I think everyone kind of knows that unless something falls apart, they are both coming in because if these deals were not close, if not already done – and there are signs that both are done but I cannot confirm because no one in that company will confirm it but there are moves that I know of that are being made that would only be made if CM Punk was coming in. With Danielson, I can't say that I know of any moves that are being made that would confirm Danielson is coming in that I know of but I also know that Danielson was most likely, 90 percent or better, going to the company with the relationship with New Japan. Obviously, [WWE President] Nick Khan did not get the deal done."
Meltzer then said that one of, if not the biggest factor in Daniel Bryan choosing to sign with AEW is the company's relationship with NJPW as Bryan clearly stated that he wanted to work in Japan and face talents such as Tomohiro Ishii, Zack Sabre Jr., Hiroshi Tanahashi, Kazuchika Okada, Shingo Takagi and Will Ospreay.
WWE reportedly had talks with NJPW for a possibly working relationship, which was done to allow Bryan to work for both pro wrestling promotions, but there has not been any updates to those discussions as AEW has been continuing to work with NJPW due to their already existing working relationship. WWE and NJPW reportedly also had talks regarding some sort of a deal with NXT, but that their talks on Daniel Bryan was done to hopefully keep him in the WWE.
Be sure to join our
WWE / AEW Discord server
and connect with other pro wrestling fans.
---