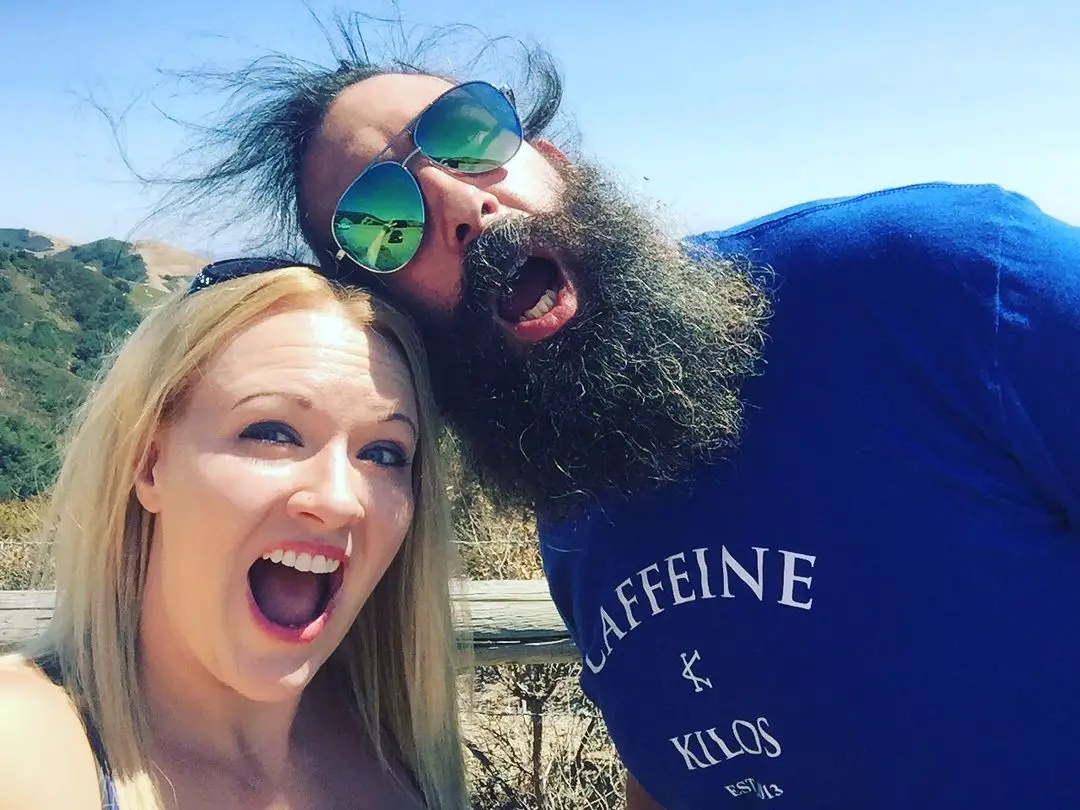 While the wrestling world has been paying heartfelt tributes to the life and career of Jon "Brodie Lee" Huber over the past few days, certain people in the reporting world have gone down a different route.
Bruce Mitchell, a now-former employee of PWTorch, insinuated that AEW were covering up the possibility that Brodie Lee had died of COVID-19 complications rather than the lung issue which had been revealed to the public.
Naturally, this resulted in extensive backlash against Mitchell who was slammed for being tactless and inconsiderate, especially as his (now-deleted) article was posted less than 24 hours after Huber's tragic death. Mitchell was called out by fans, reporters and wrestlers for his shady actions and his lack of research around a highly sensitive subject.
Now, Amanda Huber, wife of Brodie Lee has taken to Instagram to respond to Mitchell's baseless claims.
Bizarrely, Mitchell responded to Amanda by reposting his original article on a self-hosted Geocities website (which has since been removed), as well as taking a comment from Dave Meltzer out of context in order to corroborate his opinions. However, Mitchell came under further criticism from a number of high profile individuals in the wrestling world.
Bruce u wrote "I'm not a doctor" in ur column. If u were, u would be just as mortified & confused as the BEST doctors in the world were about Brodie's condition.The last 8 wks have been torture for Jon's family & friends. Ur accusations are wrong & are just adding to this torture https://t.co/SLbYpzr92Z

— Chris Jericho (@IAmJericho) December 30, 2020
---
@mitchellpwtorch Bruce. I hope one day you look back on yourself with extreme disappointment & gross embarrassment.

You don't know a fraction of what you 'think' you know & your speculation is heartless. Do better.

— Chris Hero (Is Back) (@ChrisHero) December 28, 2020
---
I kept hoping you would move past this. The fact that you chose to dig your heels in after Amanda posted how much it hurt her really grosses me out. I thought you were better than this, and I'm disappointed to learn that you're not. At this point, it's active trolling.

— Sean Ross Sapp of Fightful.com (@SeanRossSapp) December 30, 2020
Bruce Mitchell has since been fired from his position at PWTorch. His podcast has been taken down by Conrad Thompson's host AdFreeShows and his Twitter has been deleted.
Jon "Brodie Lee" Huber passed away on December 26th after a short battle with a non-COVID related lung condition. Dave Meltzer noted that Huber regularly underwent COVID tests prior to every Dynamite appearance, and was tested extensively whilst in hospital for the lung condition which took his life.
Tonight's AEW Dynamite (12-30-20) is a special tribute show for Brodie Lee. Watch it at 8pm EST.
Be sure to join our
WWE / AEW Discord server
and connect with other pro wrestling fans.
---