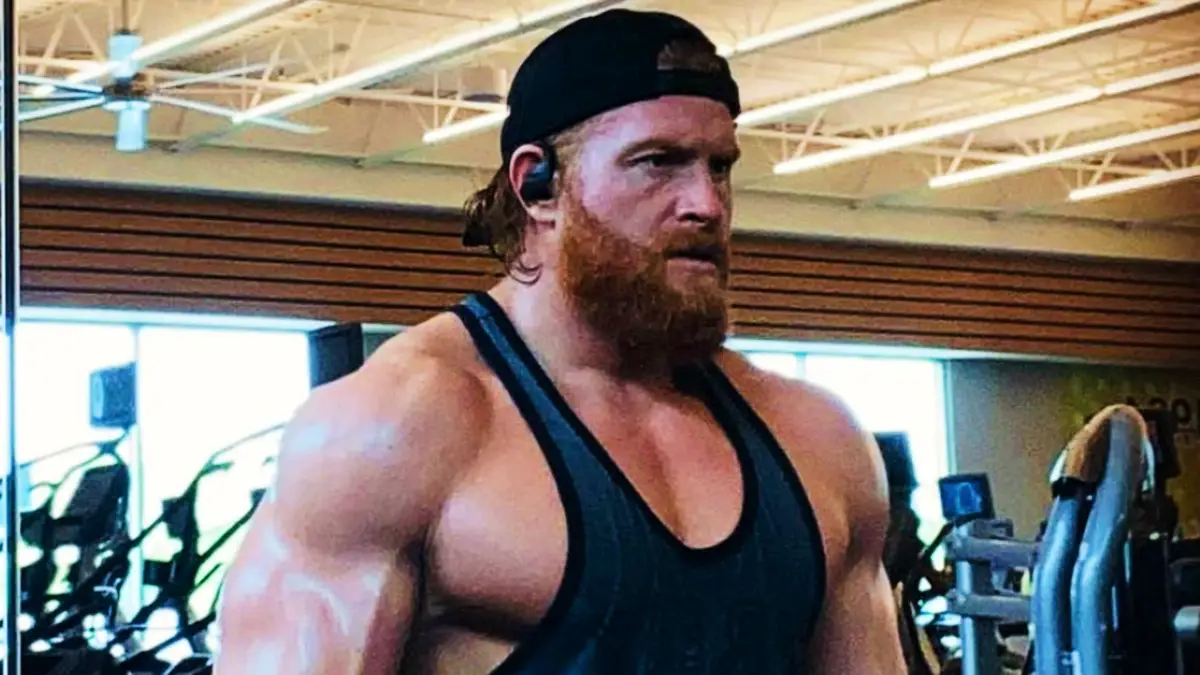 WWE has been making a habit of releasing superstars in big bulks much to the delight of AEW fans, and Buddy Murphy was one of those recent releases. What we can learn from Malakai Black's emergence on AEW TV, is that it's just a matter of time before we see many of the promising stars from WWE make their way to Dynamite, and perhaps Murphy is that much closer to that possibility.
Wrestlinenews.co reported that he will be facing none other than Brian Cage very soon and many are already speculating if an AEW debut is imminent once Murphy's no-compete clause comes to an end. Stars like Braun Strowman are essentially caged beasts right now just waiting for the proverbial floodgates to open.
It's a magical time to be a wrestling fan, and pardon me for being a tad dramatic, but it reminds me of the Attitude Era early on, when wrestlers were jumping ship at WWE for the then greener pastures of Ted Turner territory. Let's be clear, however…AEW isn't WCW and we hope that their emergence at the top of the business is steadier than the aforementioned company of old.
The caliber of stars already signing on…Big Show Paul White, Mark Henry, Malakai Black, Andrade El Idolo…the list most certainly goes on. Who's next…CM Punk? Murphy?
Perhaps.
Murphy  will be attending the Battleground Championship Wrestling event in Philadelphia in September—the 18th to be exact, and it is there that he is set to face none other than Brian Cage.
On the 11th of September, he is set to compete at the Pennsylvania Premiere Wrestling Anniversary Show. Also on that card is AEW wrestler Matt Sydal. Others include AEW star Fuego Del Sol, NZO and Cass XL—otherwise known on Impact nowadays as W. Morrissey.
The match against Cage is definitely one for fans in Philadelphia to look forward to. Cage has definitely been gaining steam; his match on Wednesday against Ricky Starks is highly anticipated and is making a lot of noise on social media, as we have previously reported.
Murphy, then wrestling as Matt Silva, wrestled in PCW in 2007 and wrestled extensively for MCW (Melbourne City Wrestling). He is a Melbourne native. It wasn't until 2013 that he was signed to a developmental contract with WWE. NXT was his first stop and that led to appearances on 205 Live and finally the main roster where he was paired up with Seth Rollins. The two won the tag team titles soon thereafter, ultimately losing them. WWE decided to split them apart, Murphy turning on Rollins in an attempt to turn Murphy face, but the attempt didn't do all that well and eventually Murphy was rarely seen again until his release on the 2nd of June of this year.
But, as stated earlier in this piece, there have been so many wrestlers from up north that have migrated to the sunny beaches of AEW and we hope that Murphy is one of them. He is a definitive talent that deserves a heck of a lot more than what he got in New York, and with the events in September, specifically the match with Cage, we'd say that the chances of him showing up on Dynamite are pretty good indeed.