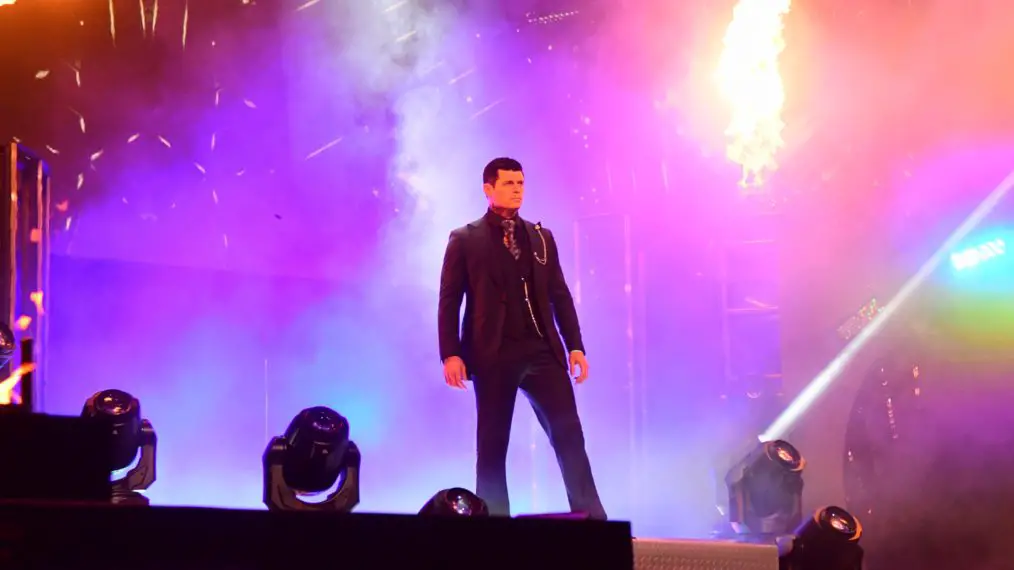 All Elite Wrestling Executive Vice President "The American Nightmare" Cody and his wife, Brandi Rhodes, made a massive announcement sometime in 2020 that they are expecting their first child. While talking with the folks from The Buzz on Newsday, Cody was asked about the possibility of their child entering into the pro wrestling industry.
This is what Cody Rhodes said:
"It's a great industry." "It's finally thriving again. I'm so proud of being a pro wrestler. I'll definitely be bringing he or she, whenever I'm told or whenever Brandi lets me know, I'll bring them around it. The sky's the limit for a baby Rhodes, that's for sure."
Cody Rhodes then talked about doing the same thing his father, "The American Dream" Dusty Rhodes, did to him with his child, which is to bring him to wrestling shows at a young age and if the child likes it, then the child likes it, if not, then he will not bring his child into the business as well.
This is what Cody Rhodes said:
"My dad was really good, he just brought me around it. If I liked it, I liked it, and if I didn't, he wouldn't bring me around it [the wrestling business]. I think we'll apply the same thing."
Cody Rhodes then talked about how his dad was old school and didn't "smarten him up" on the goings-on backstage. Cody then said with regards to his own child, he will probably try to smarten that kid up, or maybe he won't smarten his child just to see if he can have the same amount of fun his dad did.
Cody Rhodes was then asked about when AEW could be touring again, to which The American Nightmare had replied, "the safest way to do it is slow and steady so we can secure this for our future."
Be sure to join our
WWE / AEW Discord server
and connect with other pro wrestling fans.
---