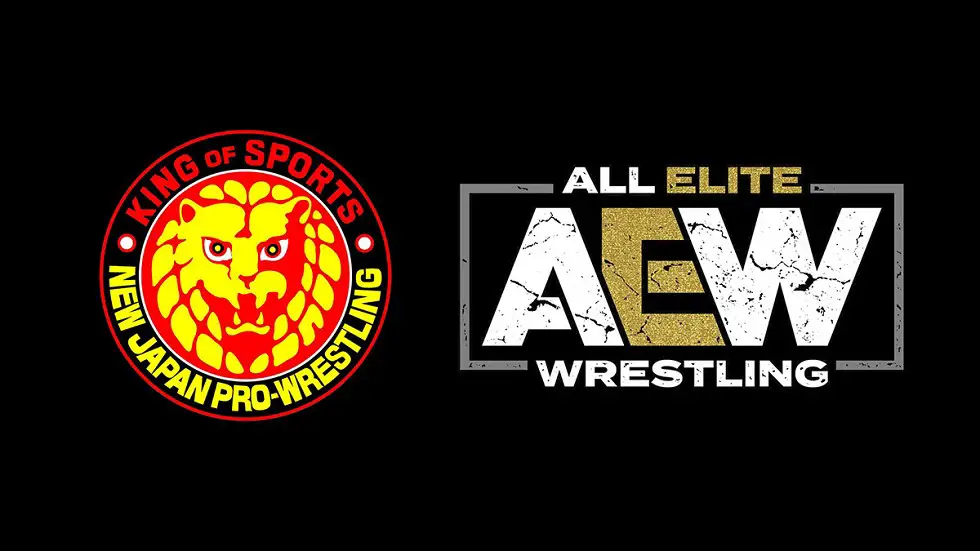 This week's episode of AEW Dynamite saw a shocking appearance from New Japan Pro Wrestling star KENTA, who sneak attacked Jon Moxley at the end of the show.
While KENTA and Jon Moxley have had a long-standing feud in NJPW, KENTA has regularly been teasing that their rivalry could spill outside the confines of the Japanese promotion. Rumors have been around for a while that AEW and NJPW may establish a working relationship at some point in the future, especially since their recent partnership with IMPACT Wrestling.
Additionally, many AEW stars have long-standing histories with NJPW, including Kenny Omega, the Young Bucks, Cody, Hangman Page, Lance Archer and Chris Jericho. Jon Moxley is their current IWGP U.S. Champion.  
With KENTA's surprise appearance, many fans assumed this was the start of a relationship between the two promotions, something which Dave Meltzer confirmed on today's episode of Wrestling Observer Radio.
"The deal is done and the two sides have a working relationship. The pandemic probably sped it up, but it also holds it back at the same time. [NJPW] needed Jon Moxley [to defend his U.S. Title], but they couldn't do it in Japan so they had to do it here. And the only way to do it here was to get it approved by Tony Khan."
Jon Moxley's AEW contract states that he's unable to wrestle for any other promotion in the U.S., therefore, since he's currently unable to travel to Japan due to COVID-19 restrictions, NJPW management needed to speak to Tony Khan to make an exception. This then opened the door to a relationship between the two.
Meltzer then went on to say how the departure of NJPW president Harold Meij played a significant part in the two promotions coming together. Meij was reportedly against any idea of a relationship with AEW, allegedly because of a grudge held against Kenny Omega and the Elite for leaving NJPW so suddenly back in 2019.
On future plans once the Moxley-KENTA program is finished:
"I don't know if there's anything but the answer is pretty much. Yes. I mean, I know people who can't wait to go back to Japan, put it that way. Okada and Takahashi – any of these guys can come here, but they can't yet [due to the pandemic]. When the pandemic is over, then they can come and at that point, relations are open to anything. but it's probably not going to be that soon because they would have to quarantine to go back and they can't do that."
On the restrictions of the deal due to the pandemic:
"When the pandemic ends, is there an opening to do Kenny Omega and Kota Ibushi at the Tokyo Dome? Yes, absolutely. Yes. Could they do it in Madison Square Garden? Yes, they could. Is it going to happen next month? No, it can't. It's in the [Japanese prime minister's] hands. Relations are open, but we're not going to get a surprise appearance from Minoru Suzuki any time soon. We're only going to get KENTA because he lives in Orlando, Florida."
With this new partnership, AEW is now working alongside IMPACT Wrestling, NWA and AAA.
On next week's episode of Dynamite, Jon Moxley will team up with Lance Archer to face Kenny Omega and KENTA in a Lights Out Falls Count Anywhere match.
/
KENTA?がAEW乱入
モクスリー襲撃‼️
\#新日本プロレスワールド では
2/27(土)?THE NEW BEGINNING USA?
IIWGP USヘビー級選手権
ジョン・モクスリー?KENTAを生配信?✨@JonMoxley ? @KENTAG2S

登録&視聴⏩https://t.co/z1DNREy98D#njpwworld#njpwstrong #njnbgusa#MOXvsKENTA pic.twitter.com/Usa04YpOzW

— njpwworld (@njpwworld) February 4, 2021
Be sure to join our
WWE / AEW Discord server
and connect with other pro wrestling fans.
---