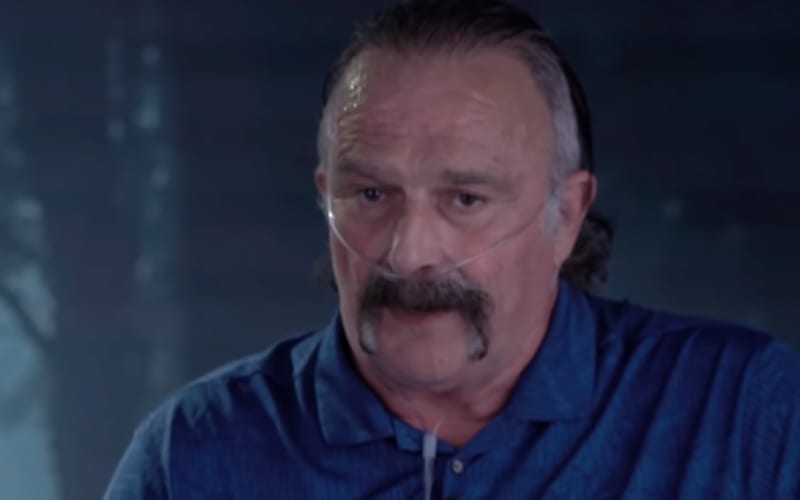 WWE Hall of Famer and AEW Star Jake "The Snake" Roberts, who works as an on-screen manager for top AEW Star "The Murderhawk Monster" Lance Archer, recently took part in an interview on the Premier Live TV YouTube channel, where he criticized WWE's current creative process by saying that WWE can't have a great product if their writers as of late do not come from a wrestling background.
This is what Jake Roberts said:
"You know, you can't have a great product when you got people writing your television that's never been in wrestling." "I don't get that. Where's that thinking coming from? Oh, I know where his thinking's at – Vince's thinking's that, 'Oh, I am so freaking good that I can make chicken soup out of chicken s–t, and I can use idiots to freaking write for me. That's how big my product is.' And he's pretty much right because he's got so much TV time, he can get over pretty much anything."
Roberts then talked about when he was still in the WWE as a full-time talent, McMahon wanted the wrestlers to always be present and battle for their position in the company.
This is what Jake Roberts said:
"I got three days off in the next 55 days." "I need to go home! 'Well Jake, you need to come in here and battle for your position.' 'Why do I have to come in here and battle?' Vince McMahon liked having people kiss his a–. Beg, beg for that spot. Dude, I'm not begging."
Roberts then talked about despite not being in WWE for several years now, Vince still fears him.
This is what Jake Roberts said:
"He's still scared of me. I'm the one person he says he's still scared of." "Not because I have more money than him, because I don't. Not because of this, that, or the other, but because of my mind. A mind, you can overcome anything with it if you use it properly. There's nothing out there that I want that I can't get with the mind I have."
Roberts then talked about his time in AEW so far and the talents being hungry as they are allowed to be themselves and have the opportunities they didn't have in the past.
This is what Jake Roberts said:
"But you give somebody an upstart, like AEW, that's got a bunch of hungry god–mn kids out there." "These guys are hungry, man, 'cause they're the guys that are always told, 'Maybe next year,' or, 'You don't really have what we're looking for. You don't really have that look.' Who picks the looks? It's sad, man, to spend your whole life working towards a goal, whether it be professional wrestling, or an artist of any type, or anything, and then to be told there's no room for ya? What do you mean, man? I dedicated my whole life to this. And just because you don't feel like giving me the chance, you're telling me I'm not worthy of it?"
You can check out Jake Roberts' comments in the video below:
Be sure to join our
WWE / AEW Discord server
and connect with other pro wrestling fans.
---