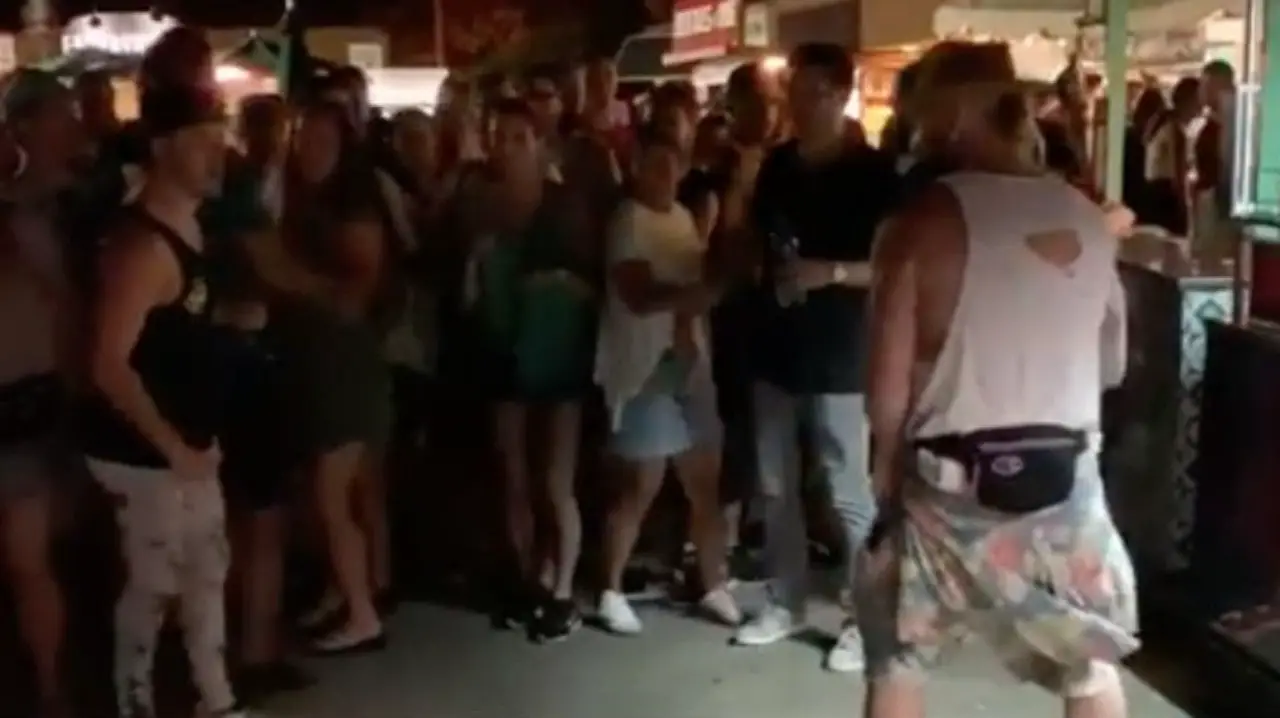 At a recent Blink 182 Concert that emanated from the PNC Bank Arts Center in Holmdel, New Jersey. All Elite Wrestling Star Joey Janela and WWE superstar Enzo Amore, now known as nZo, had some sort of a confrontation that ended in a fistfight. According to Janela, he approached nZo in the concert and introduced himself.
nZo then said that he thought Janela was a fan, then slapped Janela's hands down once he realized who he was and put his own hands up to fight. nZo then claimed that Janela walked away, but Janela said that there was indeed a fist fight and he even called it the "s–ttiest fist fight of the year." Janela also said that what happened between him and nZo was fun.
The confrontation would then continue with Janela apparently offering to meet up to finish the fight, and with Enzo taking a shot at CM Punk when responding to a fan. Janela and nZo would then both say that a friend of nZo filmed the incident.
Before the fight at a recent Blink 182 Concert, the issues between Janela and nZo would reportedly start this past April when the two had a Twitter war with Janela telling nZo that he was making a "joke out of the wrestling business."
Both Janela and nZo would also take to Twitter and talk about the incident. Janela would also elaborate more on the fight and the incident when he was interviewed by Mac Davis on the Apter Chat.
This is what Janela said when speaking about the incident: "It was just a drunken incident." "I was a little wasted and just ran into him and we just had an exchange of words over the last year on the internet. …I was like, 'Hey, alright.' I was just joking and I said, half way joking, I was like, 'Hey, you wanna fight?' And he threw up his fists. That's it."
"I was like, 'Alright, I guess I gotta fight now,'" said Janela. "We did throw a few hands before the video started and then afterwards we both thought in our heads, "why are we fighting right now?' Especially I thought, "What am I doing?'"
This is what nZo said regarding the incident: "I'm glad you introduced yourself cause I couldn't pick you out of a line up." "You don't want no smoke. And now I know it, there's only two things that smell like fish. Ones fish. @JANELABABY straight p—y… Don't try & play that wrestling s–t with me. You'll end up on f–king world star. Where was that energy at? We ain't friends @JANELABABY Don't introduce urself to me f–kboy I thought u were a fan hahaha the second I realized it was u I slapped ya b—hass hands down & walked @ u w/ MY HANDS UP YA f–kIN RAN BACKWARDS & told my homey to film it soft af"
Janela also talked about his style of wrestling when speaking on the Apter Chat. This is what he said: "I do all types of wrestling." "I do every type of wrestling and I think I thrive in every type of wrestling. I'm not gonna say I'm the best wrestler in the world but I think I'm up there because I can adapt to anyone's styles…"
You can check out the full Twitter exchange below along with the video from the incident and the full comments Janela had when he was interviewed on the Apter Chat:
Be sure to join our
WWE / AEW Discord server
and connect with other pro wrestling fans.
---