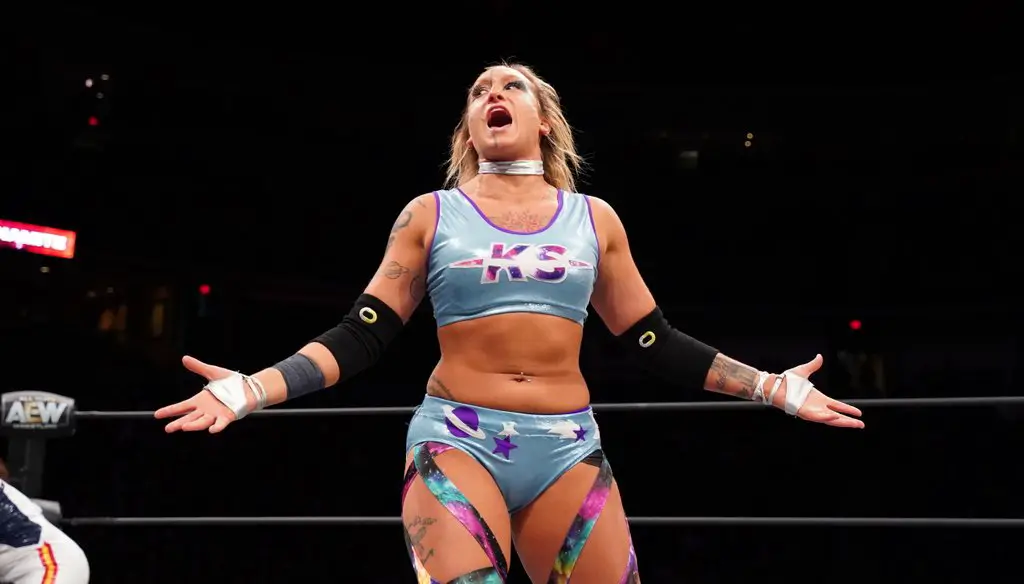 Back in June, AEW Women's Star Kris Statlander tore her ACL and is reportedly expected to be out of in-ring action for quite some time. According to reports, Statlander's surgery to repair her damaged ACL was successful, but there is still a long way to go before she is can make her return to in-ring action.
Statlander recently took to her Instagram account and provided an update on her injury as well as her road to recovery. Statlander revealed a number of rehab exercises she has been doing to get back in in-ring shape. Statlander said that it has been a little over 8 weeks after undergoing successful surgery and that her leg is still tiny as hell, but they are making progress and there is still a long way to go.
This is what Kris Statlander said:
"Here's some #roadtorecovery stuff for you." "A little over 8 weeks post surgery and my leg is still tiny as hell, but we're making progress. Still a long way to go though. Here's a bundle of rehab exercises I've been doing to strengthen my leg along with mobility. And I've officially mastered single leg jump rope (on my good leg, obviously)." #galaxysgreatest #alien #bigger #morepowerful #moregalactic #makethisgofasterplease #jumpropemaster
You can check out Kris Statlander's full Instagram post below:
Be sure to join our
WWE / AEW Discord server
and connect with other pro wrestling fans.
---